In this post, we will show you how to find out which version of the Google Chrome browser you are using on your Windows 10 PC. You may want to do it to confirm your current version and ensure that you are using the latest version.
How to check Chrome browser version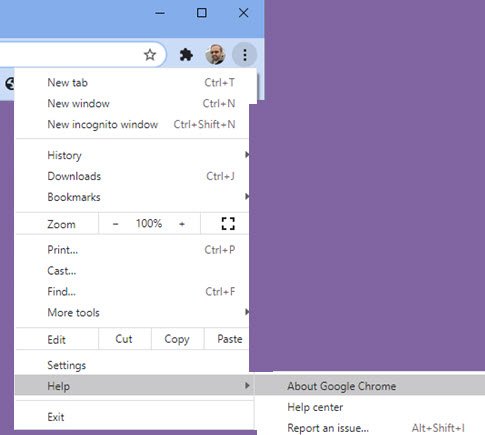 To find out which version of Chrome browser you have on your Windows 10 PC:
Launch Google Chrome browser
Click Alt+F keyboard shortcut
Select Help
Click on About Google Chrome
You will see the Chrome version there.
There is also another quicker way!
Simply copy-paste chrome://settings/help in your Chrome address bar and hit Enter.
The same page will open and you will see the Chrome browser version displayed.
If it interests you, take a look at these Chrome browser tips and tricks and how to use Windows 10 PC for beginners posts.
Related reads: