At the moment, users are vacating WhatsApp in the millions to competing services such as Signal and Telegram. They are doing this for improved privacy and a way to stop their information from being shared with Facebook advertisers.
How to check if Signal or Telegram is Down
The high level of new users running to those platforms is a good thing, but both Telegram and Signal might not be able to keep up with the flood. So far, we have heard reports of people unable to use Signal for hours due to the huge influx of users.
In some instances, Signal and Telegram being down might have nothing to do with the respective companies, but something completely unrelated. That is why one should know how to tell whenever either service is truly down.
1] Check the status of Signal via the official status website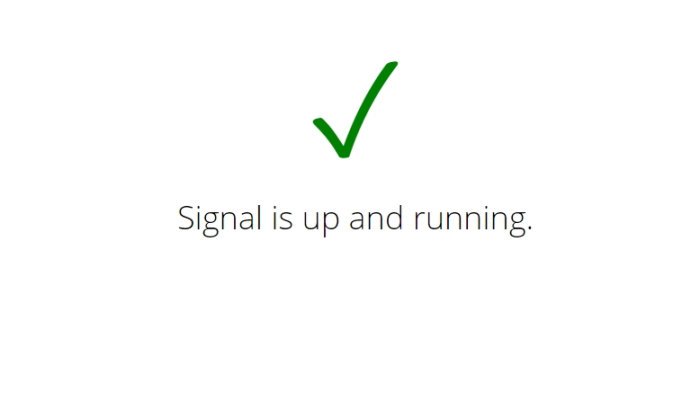 One of the best ways to tell if these services are up and running properly is to check the relevant websites that keep up with their uptime. In terms of Signal, this is more straightforward because the company has an official website dedicated to this.
Visit the Signal website to find out what is going on. You won't see a lot of information detailing the perceived problems, but at least it will point out if the service is working or not.
Read: Signal vs Telegram – Which is better?
2] Check the status of Signal and Telegram via Down Detector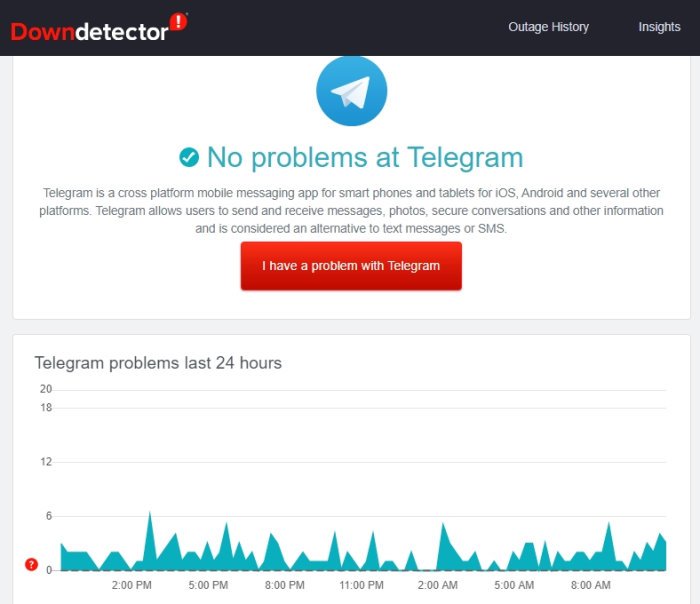 As for Telegram, you are better off using Down Detector to find out if the service is down. In fact, it is possible to use Down Detector for Signal as well, and many other popular online services such as Netflix, Hulu, Xbox Live, and much more.
What we have here is a multipurpose tool that, from our point of view, works quite well. Simply visit the website and search for your respective online service to learn more.
Visit DownDetector-Telegram, and Down-Detector-Signal.
TIP: There are other online website monitors that can tell you if a website is down or not.