HoneyView, a free image viewer software that allows you to view and edit the selected images or the entire folder in Windows 11/10/8. It lets you view images even in compressed files, without needing to extract them first. There are various transition effects that you can apply during the slideshow of your images. The User Interface of the software is well-designed, and even first-timers can easily use this free image viewer application, without making much effort.
HoneyView Image Viewer Software for Windows PC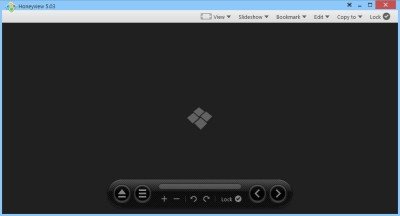 Features of HoneyView, a free image viewer for Windows
Although HoneyView is a small application, it is quite reliable and performs its task very quickly and perfectly. After installing the software, a "Convert and view with Honeyview" option will automatically appear.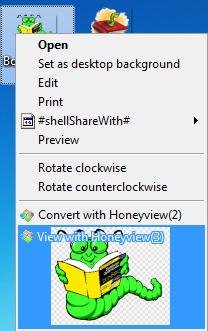 Some of the features of the HoneyView free image viewer software are as follows:
Ultrafast in performing various functions.
Various image format support like GIF, TIFF, BMP, JPEG, etc.
Portability
EXIF and file information can be seen very easily
Compressed Files can be viewed without the need for extraction
If an image has GPS information,

then

the location can be viewed on Google Maps.
Slideshow with various transition effects
Add/Edit/Delete bookmarks
Fast image processing
Auto image rotation
Support for Sound and Shot Files.
How to use HoneyView
The HoneyView software is fully customizable as per your needs. In order to select the image, all you need to do is to click on the bottom left most icon. After selecting that particular image you can view the entire image present in that folder by clicking on the next and previous button. You can even click on "Select Image (enter)" button to view the list of all the images in the folder.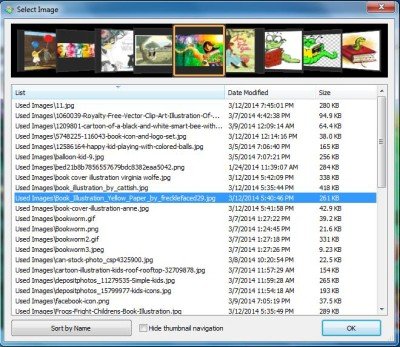 After that you can zoom in, zoom out the image, lock controls and change the image by clicking on next or previous icon. AlsoHoneyView displays EXIF (Exchangeable Image File Format) information.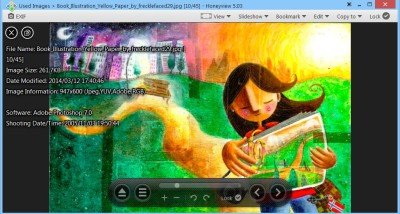 There is also a drop-down button available on top of the main window. These are:
View: In the View you can select options like, fit in a window, fit in width, original size, etc. All viewing related options are present here.
Slideshow: In the Slideshow, you can use transition effects and can also decide the duration of time after which the next image will appear in the slideshow.
Bookmark: Here you can add, edit, delete the bookmarks which later you can easily access.
Edit: In edit options like to set an image as desktop wallpaper, convert image, open image with an image editor, etc options are present.
Copy to:

InCopy to

all copy related options are present, which use of which you can copy the image to various image folders.
Lock: Lock is there to lock the menu.
What is the fastest image viewer for Windows 11/10?
The in-built image viewer or the Photos app of Windows 11 and Windows 10 is pretty good in terms of features and options. However, if you do not like to use this app, you can opt for HoneyView. It is a free image viewer, compatible with Windows 11, Windows 10, Windows 8.1/8, etc.
What is the best photo viewer app for Windows 11/10?
There are so many images or photo viewer apps available for Windows 11 and Windows 10. For example, you can use HoneyView IrfanView, FastStone Viewer, etc. However, you must try the in-built image viewer or the Photos app first before opting for others.
HoneyView download
HoneyView is a very useful tool for you if you have lots of photographs in your system. Here not only you can view the slideshow of the selected photographs, but also you can resize them according to your height and width.
Visit its home page to download this freeware. The portable version of the software is available and it hardly takes any time to get it downloaded. The best part of the software is that it is supported by almost all versions of the Windows operating system.