Windows 10 offers a lot of Start Menu customization. You can have a normal old-style Start Menu, or you can have a full-screen Modern start. You can have a Start with no tiles or a Start with all the tiles. I've noticed a lot of users focusing on the design elements of their PC's Start Menu. This post will show you how to make the Start Menu show only the Tiles, not the all applications list – which appears on the left side.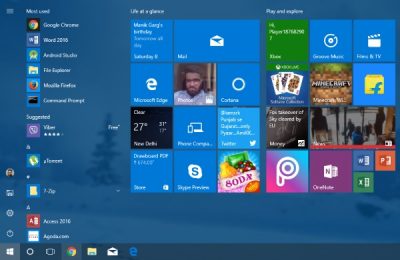 This way you can get a great design, and the Start menu looks proportional to the screen. And this way the Start menu kind of blends in and looks stunning. But that is completely subjective. Maybe you will like this or not. This can be a great Start customization if you do not generally use the all applications list and search for applications instead.
Hide App list from Windows 10 Start Menu
You just need to tweak a few settings to get this done, and it is very easy. Follow the steps below to hide the app list from the Start menu.
Step 1: Go to 'Start', and open 'Settings'.
Step 2: Now select 'Personalization'. Then from the left menu choose 'Start'.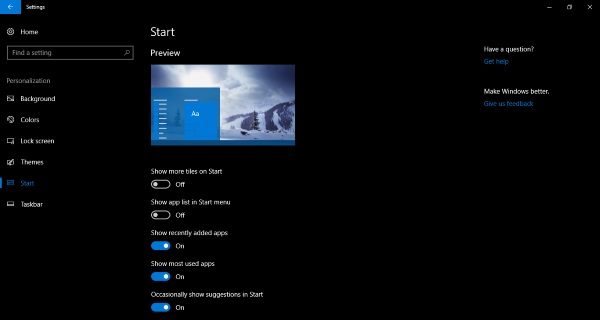 Step 3: Find the setting that says "Show app list in Start menu" and turn it off to hide the app list from the Start menu.
That is it – it is so simple to get this done!
Now that the app list is gone from the Start menu, the Start would appear less broad and visually aesthetic. Not that you have completely lost the app list, it is still accessible from the Start menu itself. You might have noticed the addition of two new icons in the top left corner of the Start menu. The bottom-most one opens the same application list that you just disabled. So technically you have not disabled it, you've just hidden it. And the top icon takes you back to the Tiles. Thus you can switch back and forth easily between the the App list and the Tiles.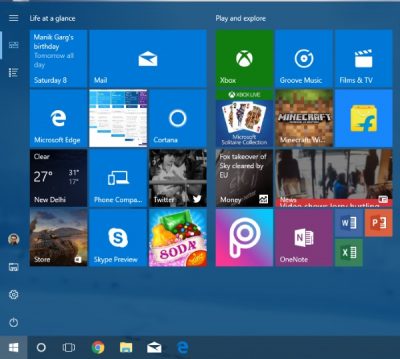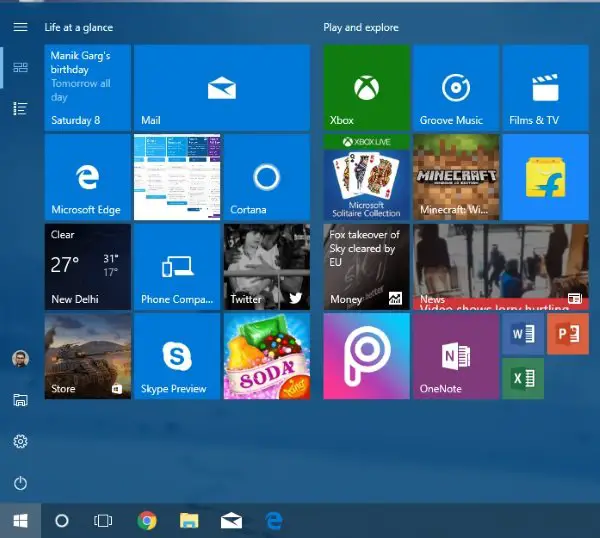 You can easily revert back the changes if you do not like your new Start menu. To revert the changes, simply switch back the settings you changed while following the above steps.
If you are using the Start in full-screen mode, then you may not be able to see any noticeable changes after tweaking that setting. The app list will remain as it is and no changes will visible as such.
This is how you can hide the App list from Windows 10 Start Menu.