TikTok is one of the most widely used social media in the world. People love to watch short videos and probably that's why TikTok is so popular. It has over 1 billion users and each connects with their favorite TikTokers, families, relatives, celebrities, etc. In this article, we will look at the best funny profile pictures for TikTok. A profile picture (PFP) is one of the most important for any TikToker; it is the first thing that every user will see when they come to your account. So you need to make it as attractive, appealing, or funny as possible.
People don't like boring stuff online. A funny profile picture in TikTok is a great way to ensure that your account is standing out. If your profile picture is funny, you are highly like to connect to many users, especially those with the same sense of humor. But what bothers many users is how to get the best funny pictures for their TikTok account. We have the best categories of funny TikTok profile pictures in this post, so read on.
Good funny Profile Picture categories for TikTok
Using a funny profile picture on TikTok triggers humor in your followers. Humor is one of the best marketing appeals for social media; many followers will camp at your timeline. If you are looking for great inspiration, below are the best funny profile picture categories for TikTok:
GIFs
Memes
Picture of you doing something funny
Funny pictures of your pets
Funny pictures of you with your friends
Let us now look at these pictures one by one
1] GIFs
GIF stands for Graphics Interchange Format which reduces the image size with a bit of animations. GIFs are funny to use as TikTok profile pictures. There is a huge collection of GIFs online and still you can create your own. You can choose from three types of GIFs: Stickers GIFs, Video-based GIFs, or animation-based GIFs. Whichever you choose, ensure it resonates with your followers and what your page is all about. You can use a site like Canva to create your own GIFs and use them as TikTok profile pictures
2] Memes
One of the widely used picture categories is memes. They are popular across many social media sites including TikTok. This trend can be attributed to humor in the memes; they are relatable, shareable, and funny. A meme is one of the best funny profile pictures for TikTok and will always make your followers get glued to your account. A meme is intended to be funny and can always be edited or altered in some way. There are quite a number of meme creators online that allow users to create their own memes.
3] Picture of you doing something funny
If you are looking for a funny profile picture for TikTok, then you must be a humorous person and you can take a picture of yourself doing something that can make some smile. For example, you can take pictures of yourself making funny faces, funny body postures, funny sleeping styles, funny hair or face makeover, etc. The choices depend on your creativity. You can even go ahead and make such pictures a meme as we saw earlier. You can edit your pictures to make them even funnier and automatically your followers will take time at your TikTok wall.
4] Funny pictures of your pets
Pets can be hilarious and taking pictures of them in such moments can be a funny profile picture for your TikTok account. Many people love pets, whether they own one or not, and they will always gaze at funny pet pictures. We are sure you have seen many pictures going around of pets going funny moves. If you use such images as a profile picture on TikTok, you are sure to catch the eye of many followers.
5] Funny pictures of you with your friends
When you set photos of yourself with your friends as TikTok profile pictures, it shows how social you are. And if it's a funny picture, be sure you will attract humorous people just like you are. You can alter or edit the picture to add effects that make them funnier. TikTok has features that allow users to use effects and filters to make videos and pictures funny. You can also use apps like Snapchat or other camera apps that can use funny effects to take pictures.
Read: How to unlock and recover your TikTok account
Profile pictures on TikTok and other social media platforms play an important role. Whenever a user visits a TikTok profile, the picture is usually the first thing to be noticed, and in many cases, it tells the personality of the owner. Additionally, a good profile picture is likely to attract more viewers to your profile and content overall. Therefore, it makes a lot of sense to have a funny picture on-hand.
Best funny profile pictures for TikTok
We have seen what king of images make for funny TikTok profile pictures, now let us take a look at some funny images that could make great TikTok profile pictures.
Camel with a big nose
Bean Harry Potter mix
Laughing monkey
Surprised cat
Laughing dogs
Selfie cat
1] Camel with a big nose
One of the funniest pictures online right now is an image of a camel that is close up to the camera. Because of this, it gives the impression of a camel with a big nose.
2] Mr. Bean Harry Potter mix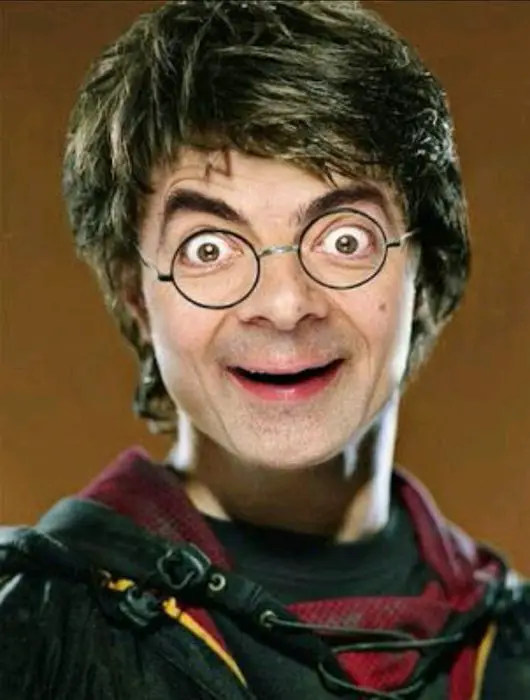 Have you ever wanted to see a blended photo of Mr. Bean and Harry Potter? Well, look no further because the lords of the internet have answered your prayers.
3] Laughing monkeys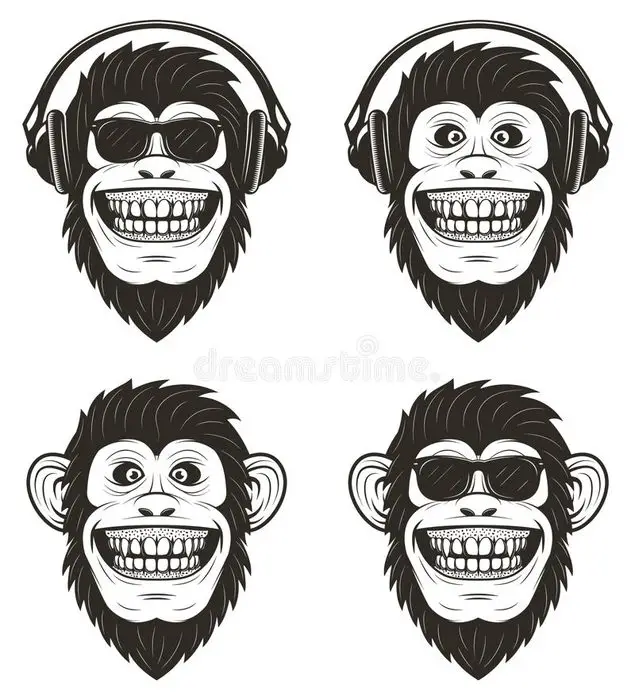 This is a single photo of four laughing or smiling monkeys. From our point of view, the image is more intriguing than funny, but we are not the ones to decide these things.
4] Surprised cat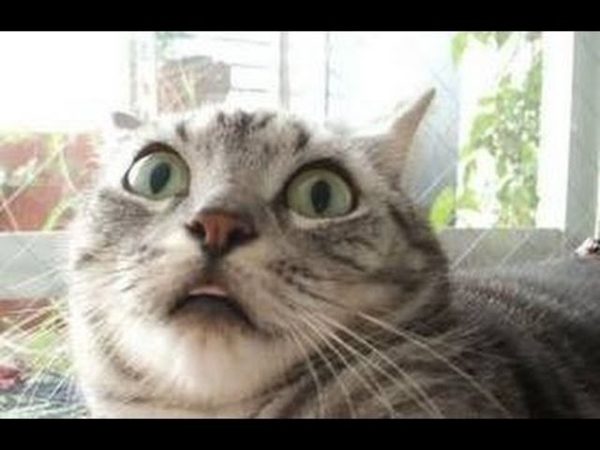 Next, we want to recommend the surprised cat photo, or what some like to call it, shocking cat. It's an image of a cat that is definitely surprised by something, and we'd rather not know what it is.
5] Laughing dogs
Funny pictures of dogs showing their teeth and looking as if they're laughing is quite popular online. Now, dogs do not laugh, but who are we to tell a pet owner their dog is not laughing to make them happy? If it works, then it works.
6] Selfie cat
Chances are you've seen a photo on the web of a cat taking a selfie with a burning building in the background. It was a funny picture when came out a few years ago, and it's still funny to this day. If you're a cat person, then you'll definitely find it more pleasing to the eyes.
How can I make my profile picture stand out on TikTok?
Once you have chosen your preferred TikTok profile picture, you need to consider some factors to make it outstanding. For example, you need to use high-quality images, ensure the picture is relevant to you and your followers, keep it simple, and have fun with it. If all these factors are ticked, then your TikTok profile will definitely stand out.
Next: How to change Facebook Profile Picture without notifying anyone
How do I choose a cool profile picture?
Choosing a cool profile picture for TikTok is a daunting task. There are so many ideas to choose from and this can be overwhelming. To make the right decision consider factors like your personality, your interests, your style, and your creativity. These factors will guide you to get the best profile picture among the ideas in the whole collection. Remember a profile picture represents you and users will need to see something appealing.
Can a funny TikTok picture attract viewers?
Yes, you can attract more followers and viewers on TikTok if you have a funny profile picture. More so if the picture is unique and cannot be found anywhere else on the web.
Can you use GIF on your TikTok profile?
Yes, it is possible to set a GIF as a profile picture on TikTok. Just understand that the platform will save it as a video, but that doesn't matter. We only care if it works, and we can say for certain that it does.