GameSave Manager is a freeware that lets you easily backup, restore and share your game progress through saved files. Now you need not manually look for saved files of a particular game as GameSave Manager supports a long list of games which include some of the popular ones and even some of the non-popular games.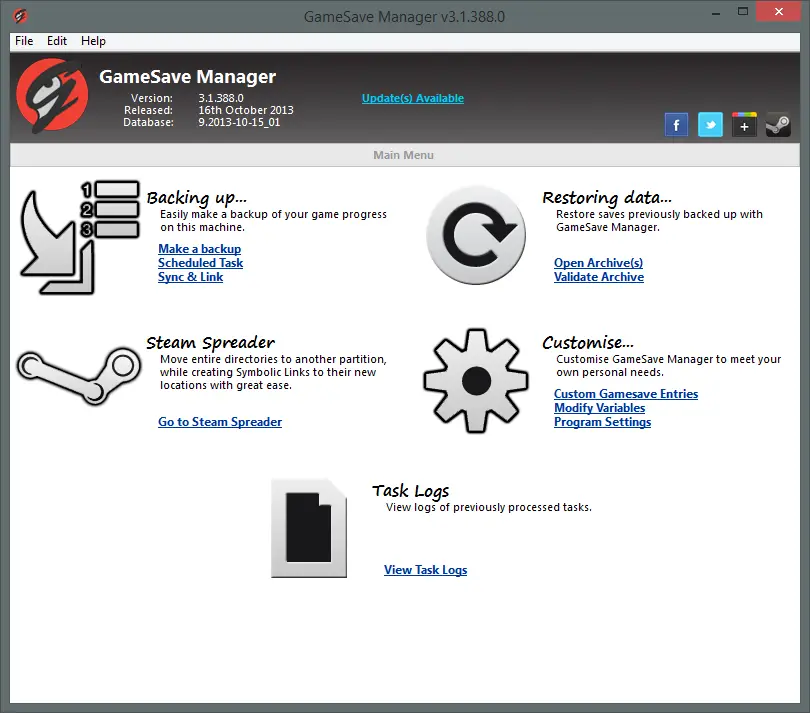 When you run the software for the first time on your computer, it will scan your computer for saved files and will automatically display them with their respective game. If you are not able to find your game, then you can even create a manual entry by manually choosing the path to back up and registry data to back up for a particular game. As I already mentioned, you can back up, restore and even create sync between saved files.
Save Game Progress on PC
If you click on Backup button, you will be able to select the game you want to back up saved files of. Check-mark the desired items and click on the backup button, and then you will be asked to select a folder to save the backup. That's all. It is very simple and easy to create a backup using this amazing software. It will not just backup the saved files, but it will also backup registry data associated with the game so that you have a complete backup of your game progress. You can even schedule backups so that you can regularly create backups of the saved files.
The Sync and link feature lets you easily move specified saves to a custom directory via symbolic links. This can also be used to directly upload files to Cloud Services like Dropbox and Google Drive and maintain sync between both the files.
Easy is the process of restoring data – you just need to click on the Open Archives(s) link and then choose your backup file and then click on the Restore button. You can even Validate previously created archives using this wonderful software. Steam spreader can automatically move your steam games to another drive or partition while creating 'Symbolic Links'.
GameSave Manager is a great utility and must-have software for gamers as it lets you backup, restore, track and even share your progress with your friends. You can simply create a backup of your game saves and store them safely on the cloud so that you can always have them even if disk crashes or any unwanted happening occurs. You can even use backups for sharing your progress with your friends and family.
GameSave Manager download
Click here to download GameSave Manager.
TIP: Use a Game Booster Software to boost gaming performance.