No matter how old we grow, a small child always hides in us. As such we like playing games on our computer just as much as the next guy. One of the easiest ways to access your favorite Windows games is to use the Games Explorer in Windows 7. The Windows 7 Games Explorer is more intuitive than the one in Windows Vista.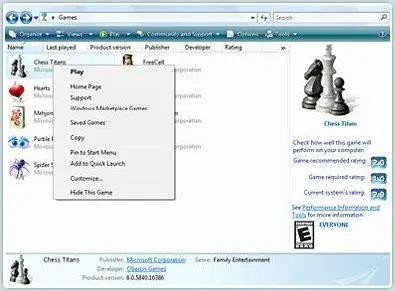 Most games included in Windows 7 version are based on traditional card games and board games. To open the Windows 7 Games folder, you'd normally click on the Games Explorer link in the Start Menu.
You have to ensure that it appears there in the first place. If it doesn't appear, here's what you can try.
Games Explorer link does not work
Click Start and choose 'Properties'. Then, Right-click Properties and from the 'Start Menu Properties' window choose 'Start Menu' tab.
Next, Select Games > Display as a link or Display as a menu > OK > Apply > OK.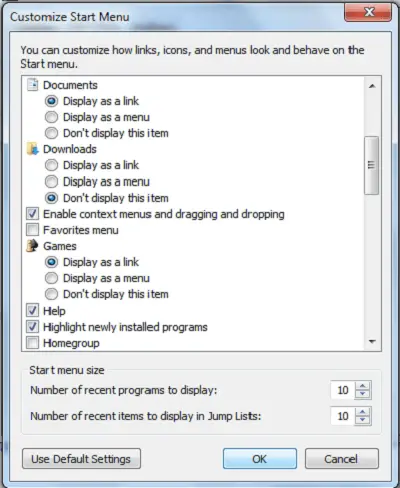 Incidentally, if you type Shell:Games in Windows start menu search bar and hit enter, then too the games folder will open.
Games Explorer empty in Windows 7
In spite of doing this, if the Games Explorer folder does not open in your Windows 7, here is what you may try.
Type cmd in the start menu. When cmd appears, as a result, right-click on it and select Run as administrator.
In the elevated command prompt, type
regsvr32.exe 

gameux

.dll
and hit Enter. This will re-register the ganeux dll file.
It should help.
Go here if you find that your Games Explorer is slow to open in Windows 7 or if you need more Games Explorer troubleshooting tips.