With more and more data coming in, you always feel that no storage capacity is enough for you. This often forces you to delete an old folder or file and replace it with another. However, at times you tend to delete data that was important, and doesn't matter whether it was deleted intentionally or unintentionally you still needed it badly. So what you would do in such a situation? Use data recovery freeware! We have already seen some free Data Recovery Software for Windows that help recover deleted files & folders. Today we will check out FreeUndelete, a  portable freeware.
Portable Data Recovery freeware for Windows
FreeUndelete will help you to get your deleted files back. Even the files deleted from the recycle bin can be easily recovered using FreeUndelete.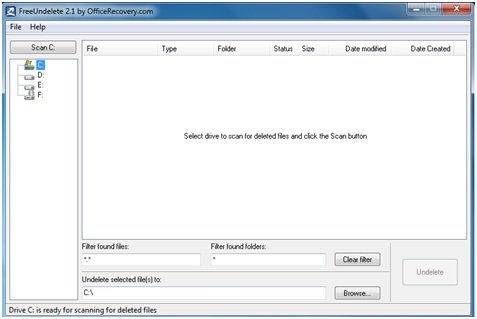 Features of FreeUndelete
Portability: A feature that makes this application stand out from others is its portability. That means you can now carry this software anywhere and start using it without any need of prior installation.
Usability: FreeUndelete is simple to use and doesn't require any special skill to operate.
File System: File systems that FreeUndelete supports are NTFS 1.0, NTFS 2.0, FAT12, FAT16, FAT32.
Support: FreeUndelete can be installed and uninstalled very quickly.
How FreeUndelete portable works
The working of FreeUndelete is quite simple. Whenever you delete any file from the system, a free space is being created on the disk which is ready to store the new data. Unless and until a new data occupy that free space, that free space itself holds the data which has been deleted from the system. This is where the FreeUndelete software actually works to recover the data. One simple precaution that should be taken while using the software is that you should stop all the activities that you are doing on the disk else it would damage the content of the deleted files.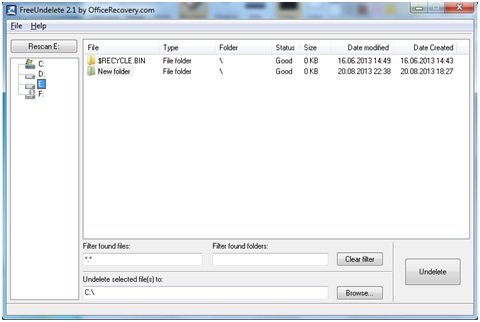 Recovering deleted files
The step to use the software to get back your deleted files is very simple and easy to understand. You don't even require reading any user manual in order to use the application.
Click on the drive which you want to scan for the deleted files.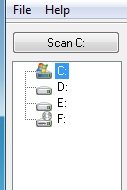 After clicking the drive, click on the Scan button which will search for the deleted files.
As soon as you click the scan button, all the files which had been deleted earlier will appear.
Press the Undelete button and select the destination path where you want to have your deleted files to be placed.

Finally check the destination path you will get your deleted files back.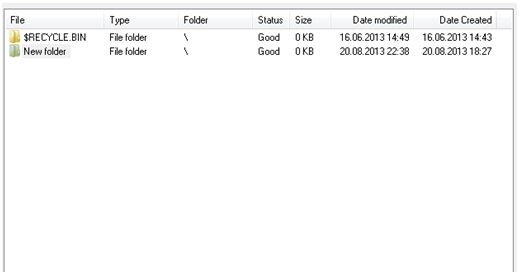 FreeUndelete is an awesome recovery software and the only disadvantage that I could feel while using FreeUndelete is that the results are not always effective, and sometimes filenames are not very clear, and you are not sure what it is.
FreeUndelete download
You can download FreeUndelete from here.