DVDVideoSoft is a company that designs and creates some of the best free utility software for Windows – from Windows XP to Windows 10. In fact, you will find both application software and system software on their website. Given that they have more than 40 free Windows utility software, I am listing the best ones here – based on my own experience. I've been using some of these free tools on Windows PC for long. Only yesterday I realized I have not shared this extensive resource with people and hence the post.
Free Multimedia Software for Windows 10 PC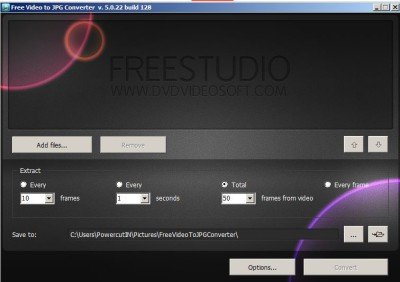 I am sure some of you might already be using the free utilities from DVDVideoSoft, as they offer an easier way to get things done. Many of the computer users, especially students, cannot afford costly software such as Nero. They have a free alternative to Nero that not only helps with Disc creation but also with creating DVD – in proper working format.
They have plenty of converters that you can use to convert file types among the different phone formats to computer and DVD formats (MP4). You can also convert your phone recording (3gP) to any of the many different normal video formats such as MPEG1, MPEG 2 and even MP4 or WMV.
In addition, they have free screen capture software that allows you to capture both video and screenshots based on different criteria – region, window, items such as buttons, etc. and more. You will also find free photo retouching software for Windows 10 as well as free audio and video dubbing software. Some of them might not be heavy featured but are good enough to get a job done. In addition, you have a free Skype call recorder and audio/video downloaders.
These are just a few of the many free Windows utility software to download and use without any threads attached.
The only thing you will find is a promo for their rocket subscription that they display once you close a program after using it. That, in my opinion, is not a big issue and given the wide range of free utility software for Windows, the promo is acceptable.
My List of Best Free Windows Software Download From DVDVideoSoft
There are many software that you can download individually or as a group from their website. I've always preferred installing the entire group called Free Studio though I don't use all of the programs. For example, I don't need to use programs related to video conversion that is not supported by Premiere or Windows Live Movie Maker. In the same way, I may not have used the AVI to WAV convertor, as I use Winamp for that. I do not have any use for free Video Call Recorder for Skype either. But then, there are many that I've been using and this list is about what I feel are best from the company. Note that your list may vary as it depends on your requirements.
Free Disc Burner For Windows
I guess the one from DVDVideoSoft is the best free disk burner for Windows 10 or any version. It takes no resources and works fast.  While the default disk burner of Windows 7 failed many times after I changed my CD-RW, this free disk burner is smooth and burns the data files nicely. You also get to choose from Joliet, ISO, and UDF. A good replacement or alternative to Nero if your needs are restricted to burning data files.
Free DVD Maker For Windows
In case you need to create a DVD disk that can play on DVD players, you have a free DVD Maker for Windows from DVDVideoSoft. This is much faster compared to the default one built into the Windows OS. The output format can be tweaked using the Options button.
Free Video To Android Converter
I used this quite a few times to convert files for distribution via my Android phone. It handles large files pretty well and supports a large variety of input formats. You can simply create a video using WMV and convert it into one of the presets that decide the quality and size of the end file.
Free Audio CD Maker For Windows
I forgot to mention this one above. If you have audio files of any format, you can use this free Audio CD Maker for Windows to create an audio CD compatible with any CD player and computer.
Free Video To JPG Converter
This one is another of my favorite. Though it can be achieved by Photoshop, the Free Video to JPG Converter makes it easier for users to extract frames at specified or random intervals and convert them to JPG images that you can later modify and insert into the same or a different video. Though there are many uses, the main use of such software is for morphing a video.
I've also been using Free Video To Flash Converter, Free MP4 Video Converter, Free 3GP Video Converter and some other programs to be able to open and edit them. They also have some audio-video downloading software.
DVD VideoSoft Download Links
You can get all the links from the Free Studio to the individual programs HERE.
I, especially, like the disk burning programs – though offered as different utilities – as they help users to go without costly and resource-consuming counterparts. Apart from that, I've been using them for conversions of audio and video. I am sure there must be many more resources on the Internet that offer similar Windows 7 free utilities and programs. If you know of anything, please share it with us.