Members of the Xbox gaming community complain, when they try to create a post within 'Looking For Group' to find players that suit their playing style, they see an error message –There was a problem posting your Looking for Group. Other similar error messages also appear when gamers try to respond to the posts created in the group. Here's what you can do to fix the problem.
What is Looking for Group in Xbox
Looking for Group can be viewed as a place in the Xbox community where gaming enthusiasts browse posts created by the community members and respond to those that appeal to them. That way, a group can be created with players that have similar goals and interests. When enough people join the group or a party, they can start playing games. It can be a blast to discover new friends and new ways of playing. The Looking for Group feature offers just that!
How to fix Xbox Looking for group error when creating a post?
If you're looking for players that match your style or interests and want to engage with them, you can browse Looking for Group posts or create a new one. In the process, you may encounter a few errors but there are ways to get rid of them. Follow the instructions below!
Go to Xbox console settings.
Select Network Settings > Advanced Settings.
Select Alternate MAC address.
Hit the Clear button.
Restart Console, when prompted.
If the above method doesn't work, change the DNS from automatic to manual.
Set Primary and Secondary DNS.
These suggestions are listed in order, so start with the first one, see if that helps, and then continue to the next one if it doesn't.
How do you fix the Looking for a group on Xbox?
While the exact reason why the error occurs is not known, there's certainly a way that can help you fix it.
Press the guide button on your Xbox to open the Xbox guide. Its quick-start menu gives you easy access to your favorite features from anywhere on your console.
Choose Settings from the list of options displayed.
Then, scroll down to the Network heading to select the Network Settings.
Hit the Advanced Settings tab.
Then, under Change Settings select Alternate MAC Address.
When done, hit the Clear button. If prompted to restart, restart the console.
If the above method fails to yield the desired results, try this alternative.
Go to Settings and select Power & startup.
Then, under Power Options, choose he Power mode and press the "A" button on your wireless controller to toggle between instant-on and energy-saving mode.
If this method fails too, try changing the DNS. Here's how it's done!
Navigate to the Settings, select Network > Advanced settings.
Choose the DNS settings and set it to Manual.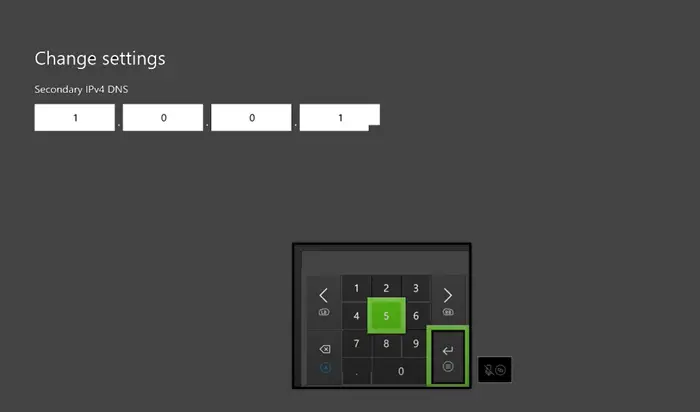 Choose the Primary DNS as "208.67.222.222" and the Secondary DNS as "208.67.220.220".
Can you use Looking for Group on the Xbox app?
Groups allow you to create folders in the Guide menu for quick access to games and apps. You can name the folders or make other changes that sync across consoles. So yes, you can take your Looking for Group activities with you across your devices. For example, if you are using Looking for Group on the Xbox console and wish to continue your session on the Xbox Companion app, you can do so and continue where you last left off.
That's all there is to it. Hope it helps!