This post features solutions to fix Titanfall 2 No Servers Found error. Titanfall is a first-person shooter video game developed by Respawn Entertainment and published by Electronic Arts. The game's story revolves around Jack Cooper, a rifleman who is given a Titan, i.e., a giant robot, to help save from trouble. But recently, users have been complaining about no server-found error in the game. Fortunately, you can follow some simple methods to fix it.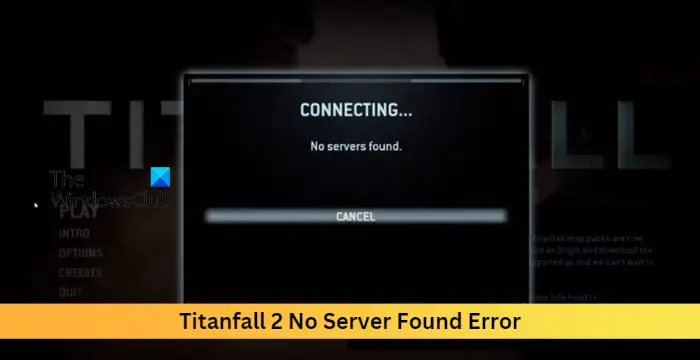 Fix Titanfall 2 No Servers Found error
To resolve the Titanfall 2 No Servers Found error, try restarting Titanfall 2 and your router to fix the error. If that doesn't work, try these tested fixes:
Check System Compatibility
Verify Integrity of the Game Files
Check Titanfall 2 Server Status
Run Titanfall 2 as an Admin
Disable VPN
Whitelist the game in Windows Firewall
Modify DNS Settings
Reinstall the Game
Now let us see these in detail.
1] Check System Compatibility
Before getting started with different troubleshooting methods, check if your device meets the minimum requirements. It's possible your device doesn't meet the minimum requirements to run Titanfall 2. The recommended requirements to run the game are:
OS: Win 7/8/8.1/10/11 64bit
Processor: Intel Core i5-6600 or equivalent
Memory: 16 GB RAM
Graphics: NVIDIA Geforce GTX 1060 6GB or AMD Radeon RX 480 8GB
DirectX: Version 11
Storage: 45 GB available space
2] Verify Integrity of the Game Files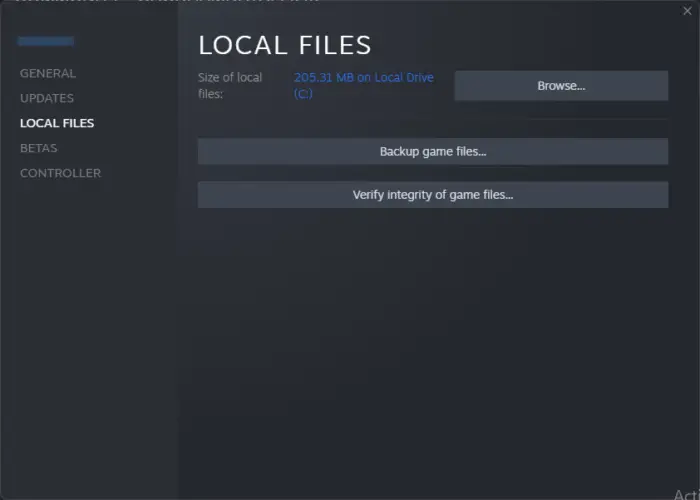 The game files can get corrupted due to a bug or a recent update. This could also be why the no server found error keeps troubling you. Verify the game files on your PC and check if the problem is fixed. Here is how it's done:
Open Steam and click on Library.
Right-click on Titanfall 2.exe from the list.
Select Properties > Local Files
Then click on Verify Integrity of Game Files.
3] Check Titanfall 2 Server Status
Check the Titanfall 2 Server status, as the servers may be under maintenance or facing downtime. You can also follow @TitanfallStatus on Twitter to check if they've posted about ongoing maintenance. If many people have the same issue, the server may face downtime.
4] Run Titanfall 2 as an Admin
Running the game as an administrator makes sure the game doesn't crash due to a lack of permissions. Here's how to do it:
Right-click on the Titanfall 2.exe shortcut file on your device.
Click on Properties.
Navigate to the Compatibility tab.
Check the option Run this program as an administrator.
Click on OK to save changes.
5] Disable Proxy/VPN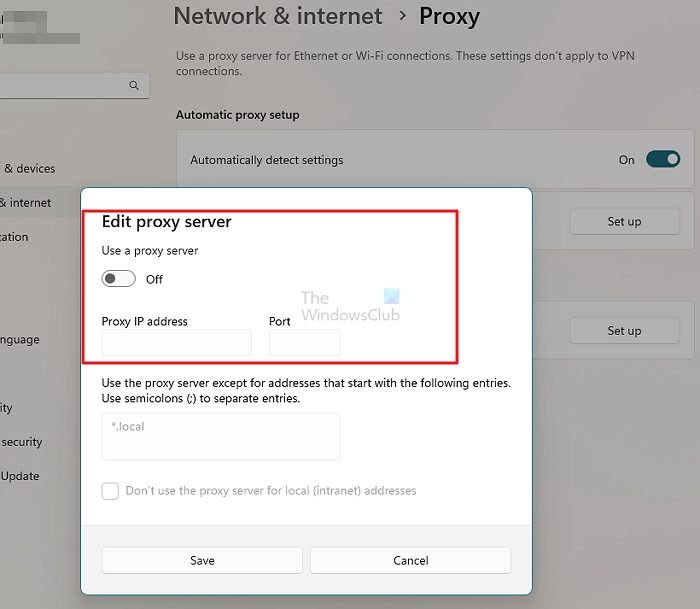 Server errors can occur if you are connected to a proxy/VPN server. VPN and Proxy hide your IP address by rerouting your Internet traffic via a remote server. Nevertheless, Here is how you can disable it:
Press the Windows key + I to open Settings.
Navigate to Network & Internet > Proxy.
Here, toggle off the Automatically detect settings option.
Click on the Set up option present next to Use a proxy server and toggle off the Use a proxy server option.
6] Whitelist the game in Windows Firewall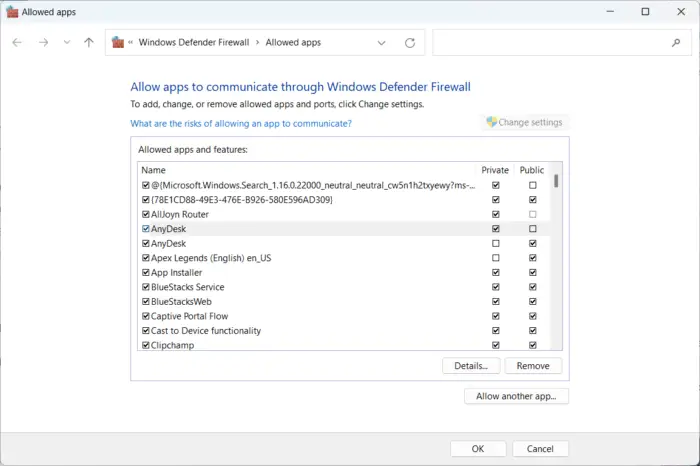 Windows Firewall sometimes interferes with the game's processes and make it misbehave. Allowing a program in Windows Firewall can help fix this error on Warzone 2.0. Here's how:
Press the Windows key + I to open Settings.
Navigate to Privacy & Security > Windows Security > Firewall & network protection.
In the Firewall tab, click on Allow an app through firewall.
On the next page, click on Change settings and select Allow another app.
On the Allowed apps window, locate Titanfall 2 and check both the Private and Public boxes.
7] Modify DNS Settings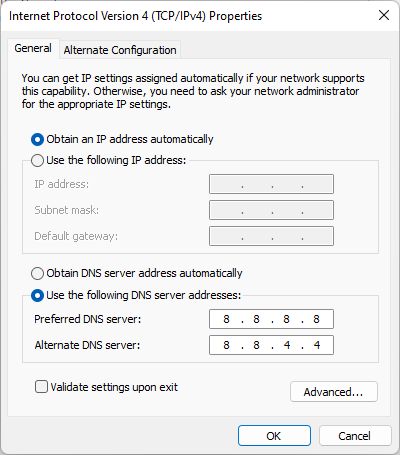 Titanfall 2 no server found error can also be fixed by modifying the DNS settings can help fix it. Windows devices, by default, use whatever DNS server is set up by the internet provider. Nevertheless, you can always modify it. Here, we have shown you the procedure for Google Public DNS.
8] Reinstall the Game
If none of the above-mentioned workarounds are able to help you, the game's core files might be corrupted. To fix this, remove all files of Titanfall 2 from your system, and start installing it again.
Why can I connect to Multiplayer on Titanfall 2?
If you have enabled multiple network adapters on your device, you may face difficulty connecting to multiplayer mode on Titanfall 2. Disable all adapters other than the one you are currently using.
Why won't Titanfall 2 connect to servers?
Titanfall 2 not connecting to server error usually occurs due to an unstable internet connection. However, it can also happen if the game servers are under maintenance or are facing downtime. Try verifying the integrity of game files and disabling VPN/Proxy to fix the error.