Users of Windows 11/10 sometimes encounter an error coded 0x800704c6 while downloading, installing, or updating apps from the Microsoft Store. Several people have complained that their game downloads from the Microsoft Store using Xbox's Game Pass were, too, discontinued under this error. A Game Pass, to those who don't know, is a video gaming subscription offered by Xbox for its Series X/S & One consoles and Windows 10. People downloading apps, or video games for some, have been bugged by this, and today I will list a number of methods you can implement to rid your system of this error.
Microsoft Store Error 0x800704c6
It has been observed that this error pertains to Windows setups when the Microsoft store has some invalid cache because a user has moved to a new time horizon and not adjusted his/her clock setup accordingly. As widely spread as the problem is found to be, it has some pretty easy and quick solutions to it, below being some of them.
1.     Check your Internet Connection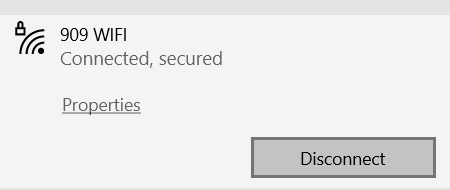 This one is pretty basic and comes right off the top of one's head every time one such error occurs. The error states "We couldn't connect you to the service" and asks users to check their internet connectivity. In order to do so, you just have to hover over to the right side of your taskbar where, along with your sound settings and clock setup, you have your web setup. If the Wi-Fi or hotspot you're connected to doesn't display an error such as 'No Internet,' your network is working just fine and the problem lies somewhere else.
2.     Restart your router/PC
Sometimes internet issues may persist from the provider's end, wherein your device may show your internet to be working just fine while the reality isn't quite so. In such cases, you may have to restart your Wi-Fi router to see if everything falls back in place. Restarting the PC can sometimes do the trick too.
3.     Try another connection
In case you are still doubtful of your network's connectivity, you can give some other network a shot. Go over to the panel you visited to check your network's connectivity and join some other connection.
4.     Reset Store Cache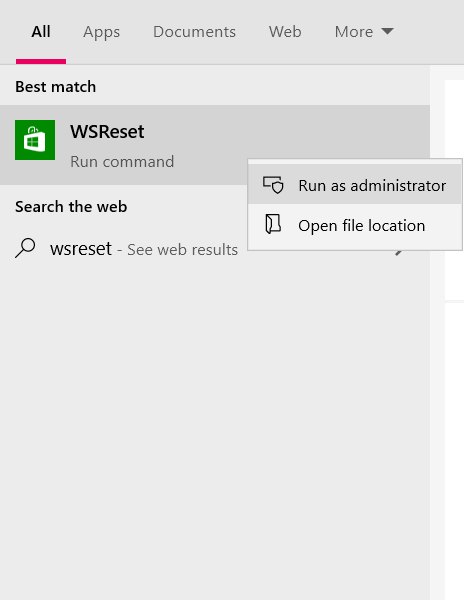 Not to be worried if it's not your internet at fault with this issue, because there are a couple more fixes you can go through, one of them being resetting Microsoft Store's Cache. The corrupted cache can sometimes prohibit you from installing or updating a particular application on the Microsoft Store, so resetting it just might work.
Open the taskbar's search option and type in it 'WSReset'.
Upon typing it out, you'll find a run command by that name. Right-click on it and choose 'Run as administrator'.
Click on 'Yes' when a UAC command will prompt, which will then direct you to the Microsoft Store that will open with a statement to let you know that the store's cached data has been cleared.
Upon completion of the above task, you can try installing the app you were facing an error in to check if it is still there.
5. Run Microsoft Store troubleshooter
Windows has a troubleshooting feature for its store meant to be able to fix errors of this kind by users themselves. Running the said Microsoft Store Troubleshooter may just be the solution to the problem.
Open Windows Settings using the shortcut keys Windows+I.
Click on the last option titled 'Update & Security.'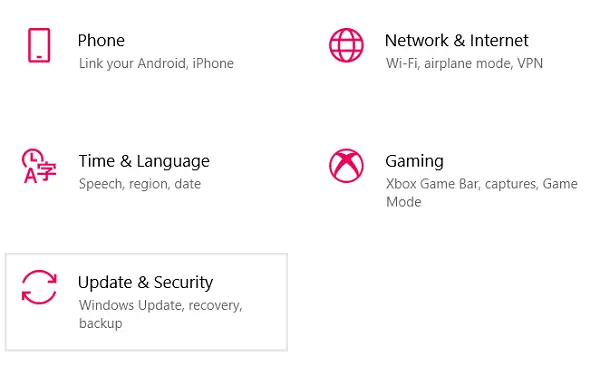 From the options pane on the screen's left side, select 'Troubleshoot'.
Click on 'Additional Troubleshooters' which will then take you to a different page.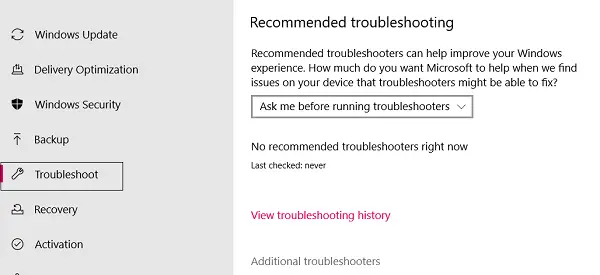 Scroll down and under the list 'Find and fix other problems' you will spot a setting on the bottom namely 'Windows store apps'
Click on it and further select 'Run the Troubleshooter'.

Your Windows Store apps troubleshooter has now run, which will detect the problems, if any, and put an end to them.
6. Adjust the time and date according to the time zone
As mentioned above, an imbalance between the time zone your system is currently in and the time credentials input in it can lead to Error 0x800704c6. Fortunately, changing the time and zone on your Windows 10 computer is a pretty handy task.
Open up your Windows settings using hotkeys Win+I.
You will then find a setting named 'Time and Language,' click on it. Alternatively, you can right-click on your computer's clock from the taskbar and choose to adjust the time from there, both of which will take you to the same setting.
Then, disable the setting that sets your device's date and time automatically, which will make available for you the option to do so manually. This option was greyed out when the automatic setting was chosen.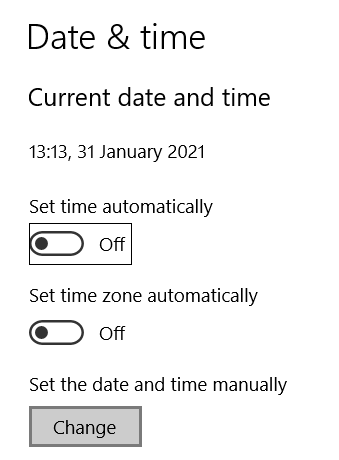 You can then change the date and time to what it is in your region, save the settings and try downloading the app again.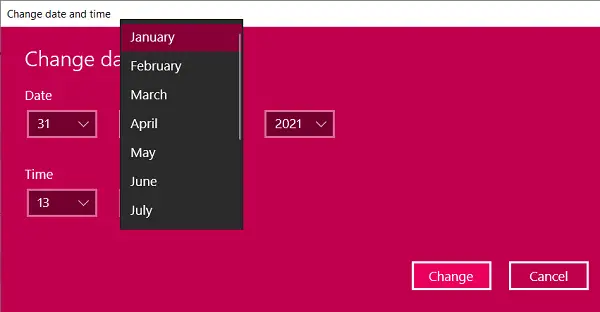 I hope one of the above-mentioned suggestions came to your convenience and you can now use the Microsoft Store to download apps without any problems.
All the best.