Microsoft Edge is the preferred browser choice among business users. The business browser has enhanced security, productivity tools, manageability, and more. However, many users have recently complained about the Microsoft Edge error code 20 17 0.
Due to the error, business users cannot auto-login to their Microsoft 365 domain. Even after entering the password and going through 2FA, they get the error.
We can't sign you in right now. The Microsoft Edge team has been notified of this issue. Please try again later. Error code: 20, 17, 0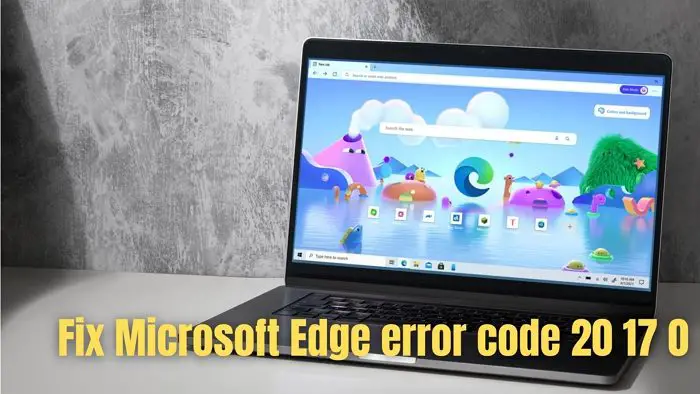 Fix Microsoft Edge error code 20 17 0
Getting rid of the Error Code 20, 17, 0 may seem challenging. However, these are two simple steps that many users found helpful:
Disable 2-Factor Authentication
Delete User Data in Edge
Once resolved, you should be able to enable them back.
1] Disable 2-Factor Authentication
Some users reported that disabling 2-factor authentication for their Microsoft 365 account has helped them with a fix. So, if you, too, have enabled 2FA for your 365 account, then you can consider disabling it by following the below steps:
First, go to the Microsoft 365 admin center.
Navigate to Users > Active users.
Next, select the user for whom you want to disable 2FA.
Then click on Manage multifactor authentication.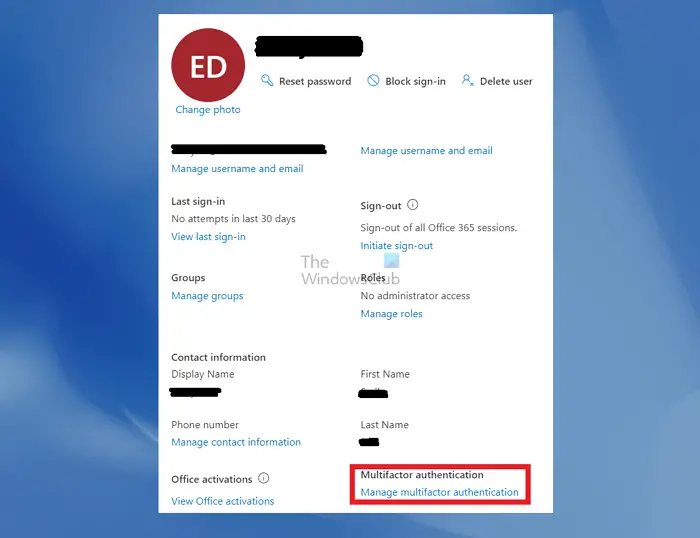 Next, Select the user and click on Disable multifactor authentication.
Once done, relaunch your Edge browser and see if you can auto-login.
Read: Microsoft Edge for Business
2] Delete User Data in Edge
You can also try deleting your user data for the Edge browser. This will help refresh the browser's configurations, history, cache, and cookies. So, there won't be anything that can interfere with the browser's operation. To delete the user data, you have to follow the below steps:
First, press Windows Key + R to launch Run.
Next, paste the following path and press the Enter key (Make sure to replace the USER-NAME with your own):
C:\Users\USER-NAME\AppData\Local\Microsoft\Edge\User Data
Then press Ctrl + A to select all the files, and then right-click and select Delete.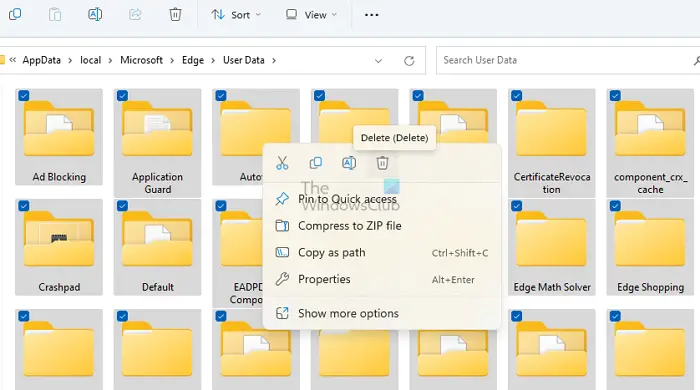 Once the files and folders are deleted, relaunch your Edge browser, and you shouldn't encounter any error codes.
When you relaunch Edge, it will start syncing everything, resolving the issue.
If this does not help, you can also consider updating or resetting your Edge browser.
How do I fix Out of memory error in Microsoft Edge?
There are several ways to fix out-of-memory errors in Microsoft Edge. Start with clearing your browser cache and cookies, then reduce browser memory usage by closing down the unwanted tabs and finally repairing the browser via Windows Settings.
How do I reset Microsoft Edge?
Resetting the Edge browser is super easy. Use your Edge browser's address bar to go to the following path: edge://settings/reset. Next, click on restore settings to their default values > Reset. Once done, all your browser settings will be set back to the default ones, and you will need to reconfigure your browser.