Square Enix is a known gaming publisher in the game industry, with famous titles such as Final Fantasy, Kingdom Hearts, and Shadow of the Tomb Raider hidden under its belt. However, users have reported facing an error code i2501 with the following message:
You cannot use this function.
Please contact the Sqaure Enix contact support for additional details.
Error code:i2501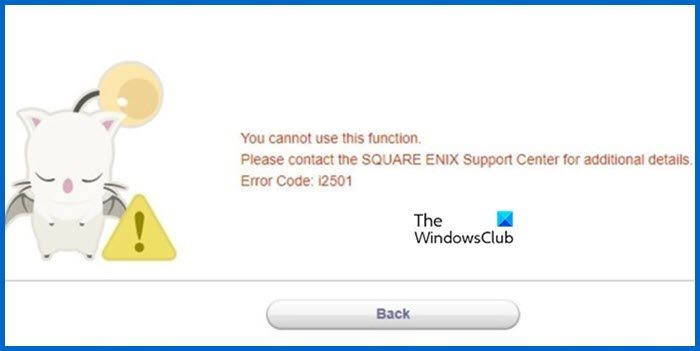 If you are experiencing the same dilemma, shed all the worries, as we are going to see all the plausible reasons and solutions in this article.
What is error code i2501 on Square Enix account registration?
The error code i2501 on Square Enix usually appears on the screen when users are trying to register for an account/ code/ or make a payment. And this is generally because of wrong payment details or usage of VPN and proxies.
Fix Error Code i2501 on Square Enix
If you are unable to complete the process on Square Enix, and the error code i2501 is repeatedly flashing on the screen, follow the solutions mentioned below:
Turn off VPN and proximities
Use the phone to process the payment
Use another browser
Switch off ad blockers
Use the incognito mode
Remove browser cache and cookies
Use the Contact support
Let's talk about these solutions in a detailed version.
1] Turn off VPN and proxies
Square Enix follows the policy of no VPN and proxies to safeguard the transition. Any payment made by either of these tools is always rejected as the app with the help of an anti-scam system tries its best to avoid scams. So if you are using VPN or proxies, disable them this instant and then try to make the payment.
Steps to disable the VPN:
Click Win + I to open Windows Settings.
Click on Network and Internet option and then select on VPN option.
Now, disable the toggle of Allow VPN over metered networks.
To disable Windows 11 proxy, go back to the Network & Internet section and select the Proxy option, and disable the proxy server from there.
2] Use the phone to process the payment
Changing the payment method as well as paying through a different device seems to work in this situation as there's a problem in doing the same. It's also necessary to make sure that there are no issues concerning your bank account for a smooth transaction.
3] Use another browser
A lot of time, the reasons behind the issues are pretty mundane, such as normal browser-related ones. It can happen in this case as well, so rather than going for hard difficult troubleshooting solutions, try switching to a different browser.
4] Switch off ad blockers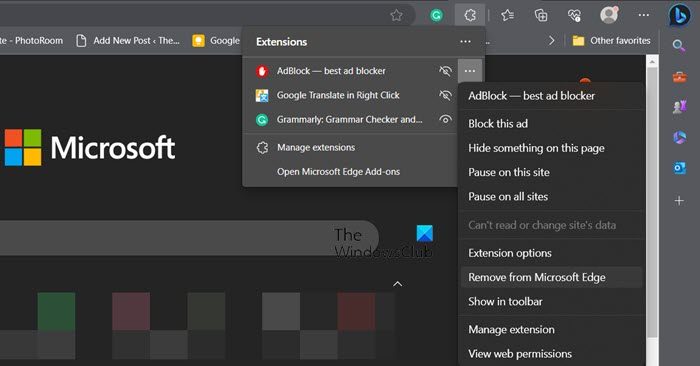 If you are using an ad blocker, it is very likely that the payment is not processing because of it. We recommend you disable the ad blocker extension and then retry making the payment. Hopefully, this time, you won't face the same error.
5] Use the Incognito mode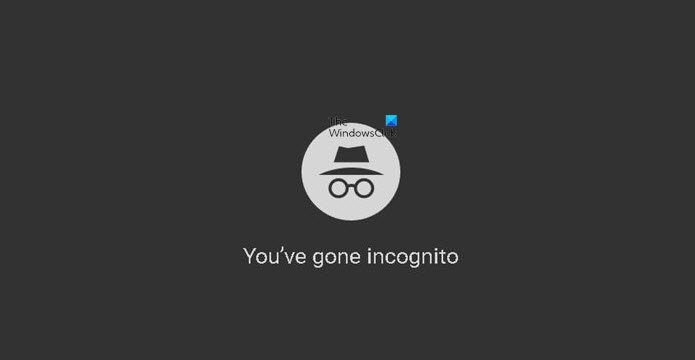 If payment is still not completed after doing all the solutions, then try it again but this time in an incognito or private mode. The logic behind this solution is pretty simple. When we use a browser in a private or incognito mode, every add-on, extension, and ad-blocker is disabled. This way, nothing can interfere with the app's functioning, and you can complete the payment.
6] Remove browser cache and cookies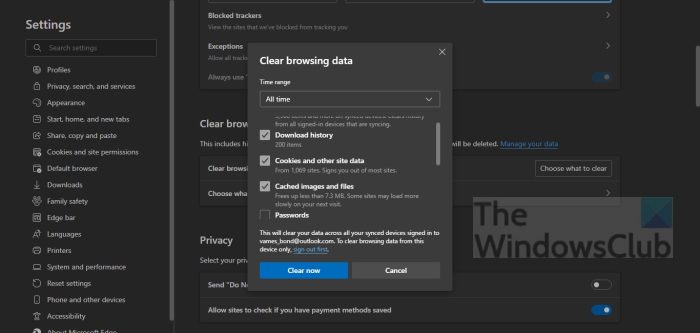 As we all know, all browsers save files known as Cookies, Caches, etc. These files are there for us to have a better online experience by faster access to some websites. However, it's quite common for these files to get corrupted, and later on, cause different issues. So it's better to clear the browser cache.
CHROME
Launch Chrome and click on the More settings option.
Select the More tools option, and select the 'Clear browsing data'  button'.
At last, select the items and click the Clear data button.
EDGE
Open Microsoft Edge.
Click on the three dots and select Settings.
Go to Privacy, search and service.
Click on Choose what to clear.
Set Time range to All time.
Finally, click on the Clear now button.
FIREFOX
Launch Firefox and click on the three lines.
Choose History > Clear Recent History option
Finally, select the items that you want to be deleted

Click Clear Now
Once done, restart the browser and then try to complete the payment.
7] Use the Contact support link
If none of the solutions was able to help you overcome this error code, you need to contact the support center. Fill in all the necessary boxes, put in all the info, and wait for them to contact you with the necessary information.
That's all!
Read: Steam purchase stuck; Can't purchase game on Steam
What is payment error 24202 Square Enix?
The error code 24202 Square Enix is a technical error that will flash on your screen due to some basic reasons. Extension and add-on interference as well as corrupted files are some of them. And to keep the solutions simple, users can either change the browser, delete all the caches, cookies, history, and so on, or disable every extension.