Recently, several Discord users have been experiencing the RTC Connecting/No route error. This problem is not hard to fix, so bear with us because we're going to explain how to get things done in the best possible way. To help with fixing this problem on your Windows 11/10 PC, we are going to talk about more than one way to get the job done. We believe at least one of the options will set things back to how they should be, so be sure to read carefully in order to avoid making mistakes.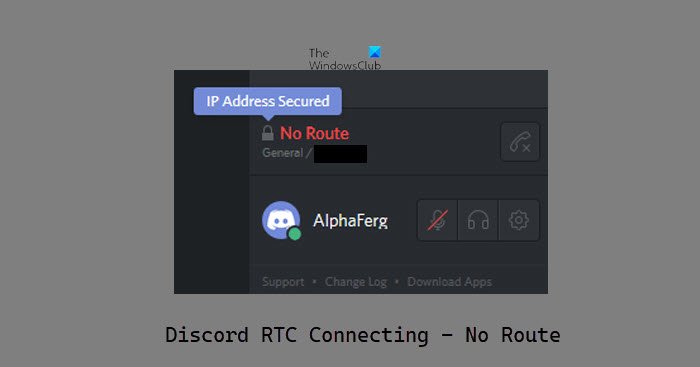 What is the meaning of RTC Connecting?
Discord relies on the ever-popular WebRTC protocol to work as it should. Whenever the RTC Connecting error appears, we can be confident that it is more of a network-related error than anything else. In short, Discord is experiencing problems with connecting to a remote server.
Fix Discord RTC Connecting No Route error on Windows 11
Like most issues facing Discord, it is possible to fix them if you know what you're doing. If you are not sure, then the following information should help a great deal:
Restart your network
Clear your web browsers cache
Use a different web browser if you're using Discord on the web
Flush the DNS cache
Turn off QoS High Packet Priority on Discord
1] Restart your network
The easiest method here is to reboot your network. In most cases that are related to network errors, restarting should always be the first step before all others.
OK, to perform a reboot, you can unplug the power cord from the router/modem. From there, please wait a few minutes and be sure to plug it back in. Finally, press the power button and wait for your network to boot up. Connect to it and waste no time in attempting to use Discord to see if it is finally working as expected.
Alternatively, you could press and hold the reset button on your router for a few seconds, at least. This button is usually small; therefore, you may need a pointy object to press down on it, preferably a pen.
2] Clear your web browsers cache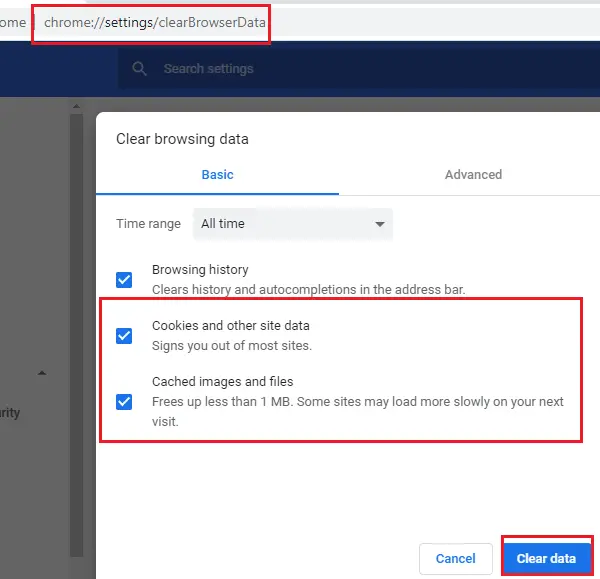 Clearing the cache in a web browser can solve many network issues you might be facing.
3] Use a different web browser if you're using Discord on the web
Not everyone uses the native Discord app; we get that. So, if you're one of the many web users, then you could fix the RTC Connecting/No route error by taking advantage of another web browser. For example, if you're using Google Chrome, you can easily switch to Mozilla Firefox, Microsoft Edge, or any of the others available today.
4] Flush the DNS cache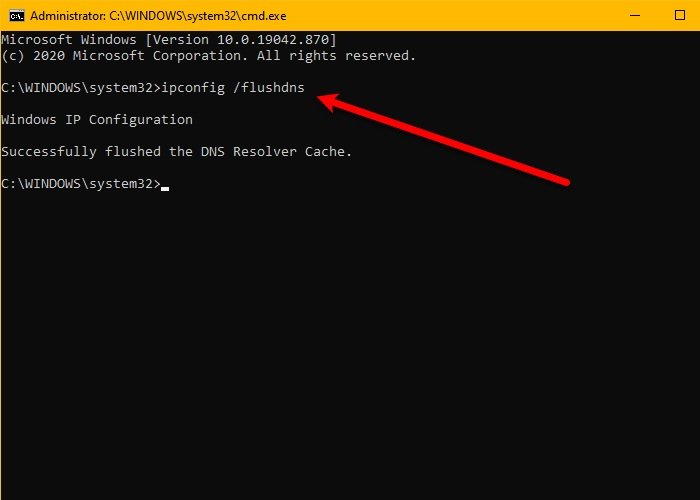 One of the best ways to solve network issues on Windows 11/10 is to clear the DNS cache.
5] Turn off QoS High Packet Priority on Discord
From what we have gathered over the past couple of days, disabling the Quality of Service High Packet Priority feature could fix the issues you're facing when using Discord. To disable this feature:
Launch Discord
Click on the User Settings icon
Select Voice & Video
Then locate Quality of Service
Make sure Enable Quality of Service High Packet Priority is disabled by clicking on the toggle button.
Go ahead and check if network issues are still plaguing Discord.