Microsoft is now rolling out the latest Feature Update- Windows 10 version 20H2, which includes several upgrades and improvements, especially the implementation of Alt+Tab to switch between tabs in Edge. But some features have also been removed as they are no more required. This post looks at such feature(s) and how it impacts the overall experience.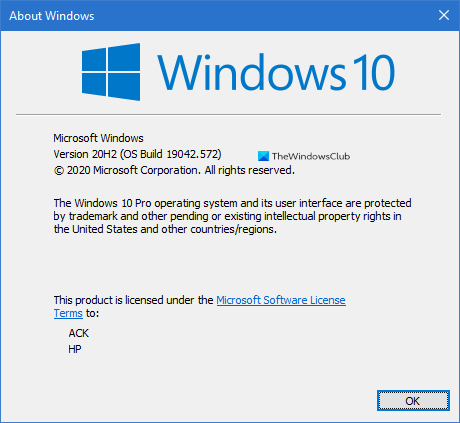 Features removed in Windows 10 v20H2
Microsoft has officially removed only one feature from the October update—MBAE service metadata. It has been replaced by an MO UWP app (Metadata for the MBAE service is removed).
MBAE was used to create and submit a service metadata package to create an experience that is deeply integrated with Windows.  This has been replaced by the MO UWP app, which doesn't require creating service metadata on the Windows Dev Center Hardware dashboard.
Here is the table explaining it in brief.
| App type | Target platform | Delivery mechanism | Icon retrieval |
| --- | --- | --- | --- |
| MBAE | Windows 8, Windows 8.1, or Windows 10 | Sysdev metadata | Sysdev metadata or COSA if declared as part of the profile |
| MO UWP app | Windows 10 (preferably version 1803 and later with the same SDK version) | COSA database | COSA database |
That said, the feature was marked dedicated in Windows 10 1803, and 20H2 marks the end of it. Developers who haven't yet implemented will have to implement the MO UWP app.
According to Microsoft:
Most business logic source code, however, should not require much change. For example, the code for accessing the back end and accessing mobile broadband information might be the same. However, MOs should validate each of the Mobile broadband app scenarios accordingly.
Overall it's great from a consumer perspective as it's only a developer update, and I am sure most developers must have upgraded to the new model.
How is your experience with Windows 10 20H2? Has it impacted any of your apps?