There is no doubt that F1 22 is a great racing game, and it is tailored not only for F1 fans. Now, for those who aren't aware, F1 22 is available on PC and Virtual Reality (VR) devices. From what we have come to understand, some players have been experiencing freezing screens, jittering, and crashing where VR is concerned.
As it stands, then, the regular game appears to work just fine for the most part. However, the main problems lie with the VR aspect. Furthermore, we see that this problem seems to affect both Nvidia and AMD GPUs, not only that, but the issue also happens on Windows 11/10 devices.
We have taken a look at these problems and come up with ways to get things under control. There are several possible ways to solve the problem F1 22 is facing right now. We hope everything goes right so that affected users can continue having fun.
F1 22 keeps crashing or freezing in VR on Windows PC
If F1 22 keeps jittering, stuttering, crashing or freezing in VR on Windows PC, then the following suggestions will help you:
Change post-processing to Low
Reinstall Steam VR
Update F1 22 to the latest version
1] Change post-processing to Low
VR is taxing on GPU resources, and maybe the one installed inside of your computer is not powerful enough to run F1 22 properly. To get things under control, we suggest turning off post-processing until you've updated your GPU to something more powerful.
Open the game right away.
Navigate to Settings.
Then select Graphics Settings.
Once you've loaded up the Graphics Settings area, go to Post Process.
Set it Low promptly.
Finally, save the changes made.
Close the game and restart it to see if the problem has been fixed.
2] Reinstall Steam VR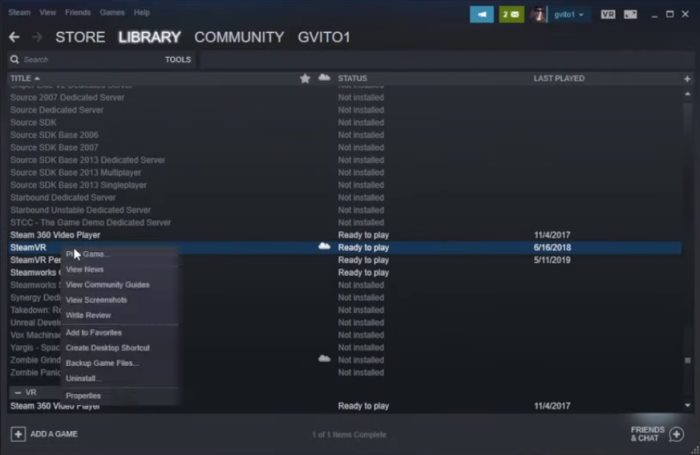 In some cases, there could be fundamental problems with Steam VR, and the best way to fix such things is to reinstall the application. This is easily done, so let us look at what we can do.
Open the Steam app on your computer.
Ensure that you are signed in with your official username and password.
From within the Library, search for Steam VR.
Select the Properties option via the Context menu.
Next, you must click on the Local Files tab.
Select the Browse option from the menu.
You are now required to delete every folder and file from within the newly opened window.
Close the Steam app.
Once all of that is done, you must open the Task Manager on your computer.
Search for any processes that are related to Steam or Steam VR, and shut them down.
The next step here is to fire up File Explorer.
Type the following into the address bar:
C:\Program Files (x86)\Steam\steamapps\common
Press the Enter key.
From within the newly loaded directory, look for the SteamVR folder.
Delete that folder as soon as possible.
To move forward, type the following into the File Explorer address bar:
C:\Program Files (x86)\Steam\config
Be sure to delete the steamvr.vrsettings inside of the Config folder.
Should there be a folder called Lighthouse, delete it as well.
Relaunch the Steam app and return to the Library area.
Click the Uninstall button from the context menu.
Next, return to File Explorer and go to %ProgramFiles(x86)%\Steam\steamapps\common.
Search through the directory for SteamVR.
If you find such a folder, delete it without delay.
Reboot your computer and wait for it to be fully up again.
Return to the Steam Library section.
Reinstall SteamVR as soon as you can, and that's it.
You should now fire up F1 22 and check to see if the problems you're facing are finally gone for good.
3] Update F1 22 to the latest version
It is highly possible you're not running the latest updated version of the game. You can easily update F1 22 via Steam, so let us have a look at how to accomplish this task right now.
First, you must open Steam if you haven't already.
Go to the Library section once the app is up.
Locate the game and right-click on it.
Select the Properties option.
Click on Updates, then select, Always keep this game up to date if you want an automatic update.
Choose the option, Only update this game when I launch it if you want to control when updates are downloaded and installed.
Check now to see if F1 22 is still freezing, jittering, and crashing in VR mode.
READ: F1 2021 game stuck on Loading screen
Is F1 22 compatible with VR?
Yes, F1 22 is compatible with VR devices. It is possible to play F1 22 in VR on the Steam platform. However, one must ensure that SteamVR is installed on the computer before attempting to play the game, or else your VR headset will not be detected.
Does F1 22 work on Windows 11?
Yes, F1 22 works on Windows 11. Even if you have Windows 10, you can also install and play F1 22 on your computer. For your information, if you have VR device, you can connect it and play the game to get a better experience.