Many Windows users are experiencing an error, when they add an external Microphone to their computer, it gets recognized as headphones. This can be a bit frustrating especially if you are a content creator who doesn't want to use a poor-quality Mic that comes bundled with Headphones – but an external Mic for noise-free audio.
External Microphone being recognized as Headphones
These are the things you can do to fix this issue.
Run Speech & Recording Audio Troubleshooters
Enable Microphone
Reinstall Microphone Driver
Let us talk about them in detail.
1] Run Speech & Recording Audio Troubleshooters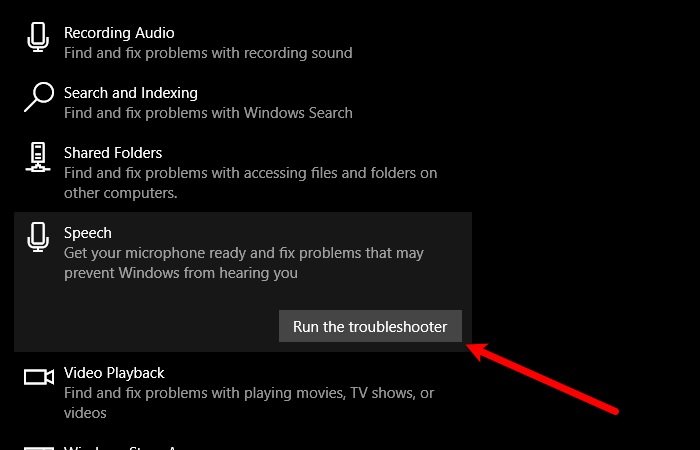 There are many Troubleshooter built-in Windows 10, two of them, Speech and Recording Audio, can help you with microphone-related issues.
So, launch Settings and click Update & Security > Troubleshooter > Additional troubleshooter > Speech > Run the troubleshooter.
Do the same for "Recording Audio" and see if it fixes the issue for you.
2] Enable Microphone
If your computer is registering an external Microphone as an Earphone, try checking Sound Properties from Control Panel.
If you have plugged in Microphone into your computer's jack, the issue can exist if it is disabled, so, follow the given steps to enable the Microphone.
Launch Control Panel from the Start Menu.
Make sure, View by is set to Large icons and click Sound.
Go to the Recording tab, right-click on your Microphone, and select Enabled
Now, replug your Microphone and check if the issue persists.
3] Reinstall Microphone Driver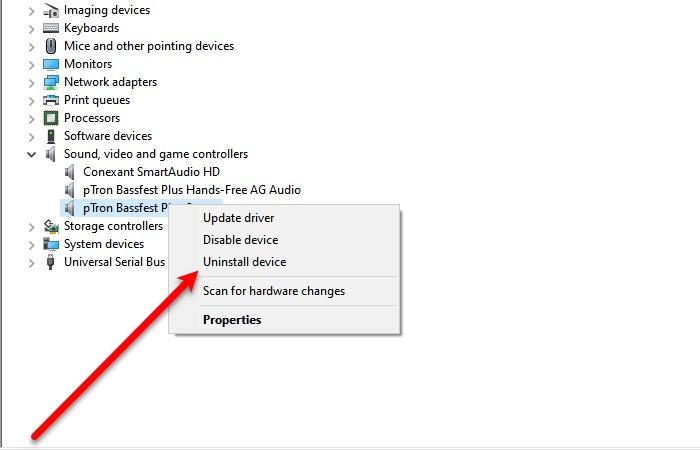 Sometimes, the problem can be because of the driver. This is quite unusual as compared to most other driver errors, as the problem is because of improper driver installation. Therefore, the best way to fix this issue is by reinstall the driver.
To do that, launch Device Manager by Win + X > Device Manager. 
Expand "Sound, video, and game", right-click on your Microphone, and select  Uninstall device.
After uninstalling the driver, unplug and replug your device and check if it fixes the issue.
Hopefully, these solutions have helped you to fix External Microphone being recognized as headphones.
Read next: Mic or Microphone not working on Windows 10.