Recently we came across several complaints from Microsoft Excel users who have problems with the software. Apparently, the program is crashing whenever they attempt to open a new file, or at least 50 percent of the time. The question is, then, is it possible to get rid of this issue? Our answer to this is yes, and that's what we will talk about today.
Excel may keep freezing or not responding if it is used by some other process. So, when you will perform some actions while Excel is in use, then it may not respond or freeze. Some COM add-ins or Excel add-ins can also cause this problem. In addition, if an Excel file is generated incorrectly by some third-party tool and you try to open that file in Excel, then also Excel may become unresponsive or crash. We are going to discuss several fixes that will likely set things straight before the end of the article. We suggest trying every option until one works for you, so let's get down to it.
Excel freezing, crashing or not responding
You could see any of the following error messages:
Excel is not responding.
Excel has stopped working.
A problem caused the program to stop working correctly.
If Microsoft Excel crashes or freezes when running a macro, without saving, when opening file from the network, copy-pasting, deleting rows, then the following suggestions may help you:
Start Excel in Safe Mode
Disable Add-ins
Install latest updates
Check if the file is being generated by third-party
Perform selective startup
1] Start Excel in Safe Mode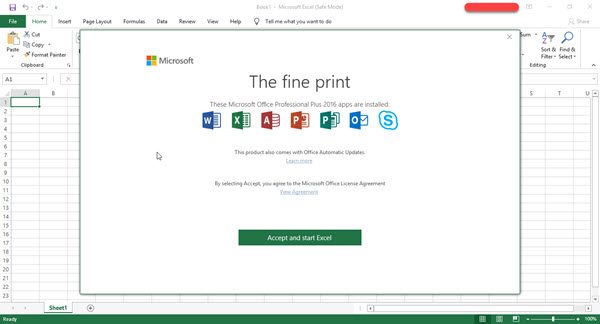 To figure out if something external is causing Excel to act crazy, the best option is to start it in Safe Mode. To start Excel in Safe Mode, press and hold the Ctrl key and double-click on an Excel file. Do not release the Ctrl key until you see a confirmation box. In that box, press the Yes button and that will open Excel in Safe Mode. Alternatively, open the Run Command box (Win+R), type excel.exe /safe in its text field, and hit the Enter key on the keyboard. This will start the Excel in Safe Mode.
If all issues are resolved, then it simply means there's a chance you may have to disable one or more add-ins if any are activated.
Read: Excel filter not working properly
2] Disable Add-ins individually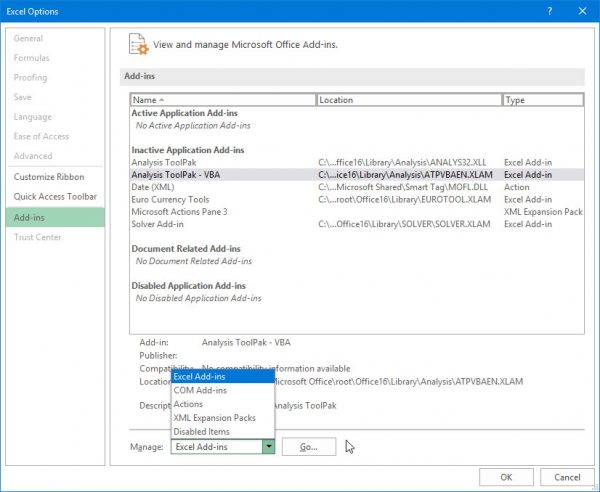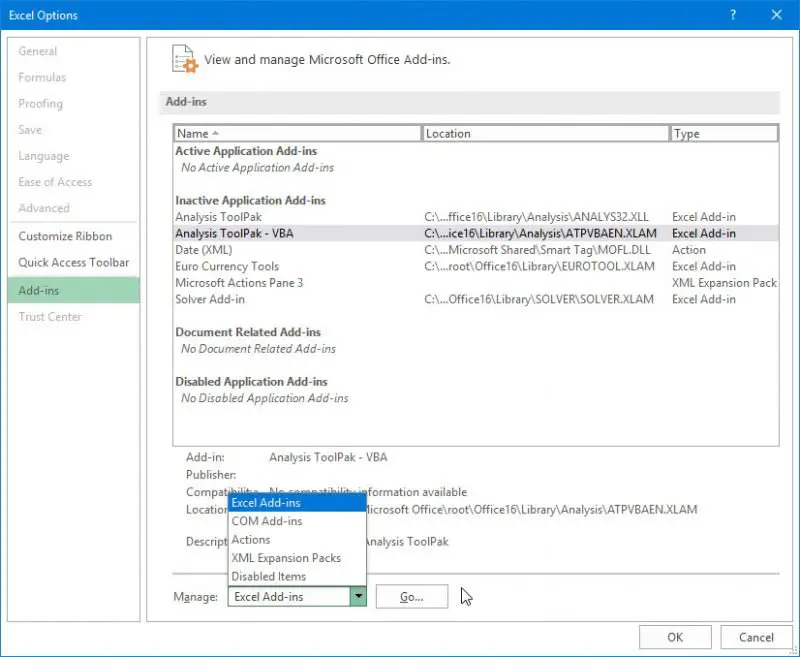 OK, so make sure you're still in before moving to deactivate add-ins. Yes, this can be done even if you're not in Safe Mode, but seeing as we're not sure what is causing Excel to close automatically, it's best to take the safer route.
To disable all add-ins, click on File > Options > Add-ins. From there, select COM Add-ins, then click on the Go button. Now, make sure to uncheck all boxes in the list of enabled add-ins, then hit OK. Finally, close Excel, restart your Windows 10 computer, and you're good to go, hopefully.
Related: Excel is slow to respond or stops working
3] Install the latest updates
Maybe your Office install has yet to acquire new updates due to a particular setting in Windows 10. To make sure you will always get the newest updates, click on the Windows key + I to launch the Settings app.
After doing that, click on Update & Security an scroll to Advanced options. Within this section, users should see "Give me updates for other Microsoft products when I update Windows." Make sure it's turn on, then return one step backward and click on the "Check for Updates" button.
If updates are indeed available, install them, restart the computer and check once more to see if the crashing issue has been solved.
Read: Best Excel Repair Tools & Methods
4] Check if the file is being generated by third-party
There are certain situations where a third-party application is generating Excel files. However, in this case, the files may be generated incorrectly, which means, certain things might not work as they should.
What you need to do here is to disallow the third-party app from working with your Excel file, then attempt to open this file in Excel. If it still doesn't work, then the issue lies elsewhere.
Read: Microsoft Excel displays High CPU usage.
5] Perform Selective Startup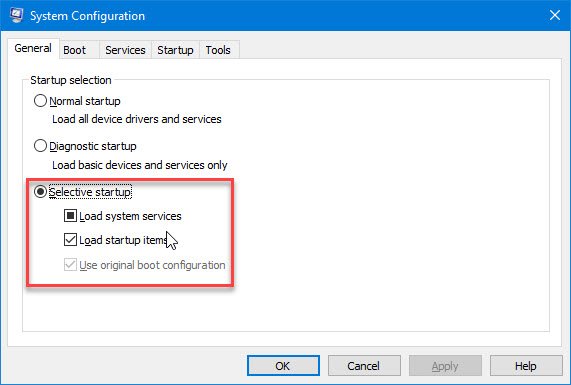 At this point, we have to wonder if your computer has selective startup enabled. Maybe certain things are not loading properly after a reboot, so in this case, we suggest enabling Selective Startup if it's not on already.
Click the Windows key + R, then type msconfig, and finally, hit the Enter key. You should see the System Configuration window, just navigate to the General tab and choose Selective startup. After that, restart your Windows 11/10 computer and check if Excel is still acting up.
Hope this helps!