If you use the Notepad frequently, you may have noticed that the Status Bar option under View is always greyed out or disabled. In this post, we will see the reason for this and how you can enable Status Bar in Notepad – via the Notepad UI itself or with a registry tweak.
The Status Bar appears at the bottom of the Notepad and gives information like the number of Lines and the number of columns; the text is occupying.
Now if you click on View, and you will see that the Status Bar option is greyed out. Click on Format and then uncheck the Word Wrap option. Now go back, and you will see that the Status Bar option is available and you can enable it.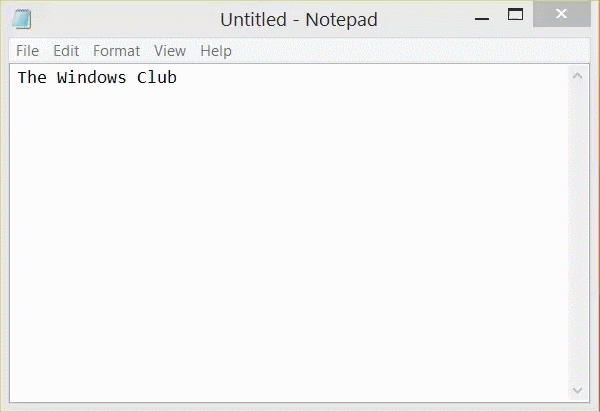 This is not a bug, but it is by design!
If you want to use the Status Bar under View or the Go To (Ctrl+G) under Edit options, you will have to turn off Word Wrap under Format first, since Word Wrap messes with line breaks. That is how Notepad has been programmed.
Enable Status bar in Notepad
But if you wish, you can via the Windows Registry force Notepad to always have the Status Bar enabled.
To do this, Run regedit and navigate to the following key:
HKEY_CURRENT_USER\Software\Microsoft\Notepad
Here change the StatusBar DWORD value from 0 to 1. Press F5 to refresh the Registry.
Now open Notepad. You will see the Status Bar enabled.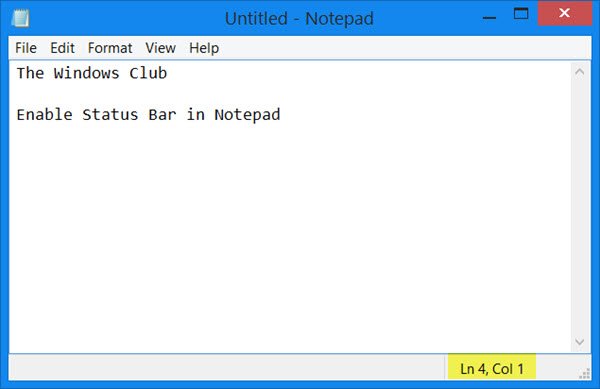 Hope this works for you!
Looking for more to get the maximum out of Notepad? Check out these Notepad Tips and Tricks.