The 'Dark Mode' trend has been grabbing a lot of attention and it looks like this feature is here to stay. Today more and more companies are introducing dark color schemes for their applications, and the Slack app is no exception. Earlier Dark mode on Slack was available only for Android, iPhone, and iPad apps but now, Slack has brought dark mode to its desktop and web apps on Windows too.
Although Windows comes with its own dark mode, which will apply to every app that runs on it—if those apps are built to support it. Similarly, the Slack app for Windows 11/10 can automatically change to the dark mode when the user changes the system color mode. But, sometimes, the user may wish to enable the dark mode on Slack manually. If you prefer to activate the Dark Mode on Slack, this blog will guide you through.
How to enable Dark Mode on Slack
Enabling Dark Mode on Slack i.e. one of the most favorite and free collaboration tools is extremely simple; follow the below steps:
Open Slack and sign-in
Click on your workspaces' name
Select Preferences > Themes
Clear the Sync with the OS setting option
Select the 'Dark'.
Let us see the procedure with the help of screenshots.
1] Activating Dark Mode on Slack brings less jarring dark background to your chats which are easy on your eyes. To get started, open the Slack desktop app, or visit your workspace on the web.
2] If you are not logged in, click on 'Sign In' and log into your workspace by entering your workspace's 'Slack URL'.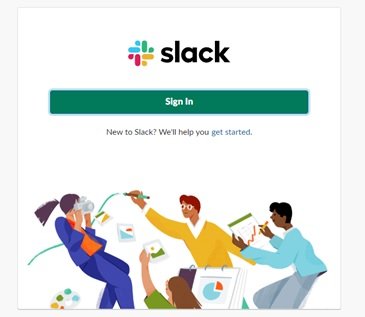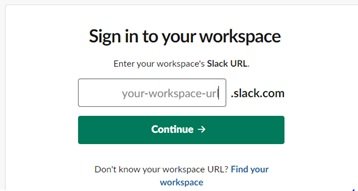 3] Now hit 'Continue'
4] Next, click on your workspace's name found at the top of the left sidebar.
5] Click on 'Preferences'
5] In the 'Preferences' window, click on 'Themes'
6] Clear the 'Sync with OS setting' option.
7] Select the 'Dark' option to enable the dark color scheme.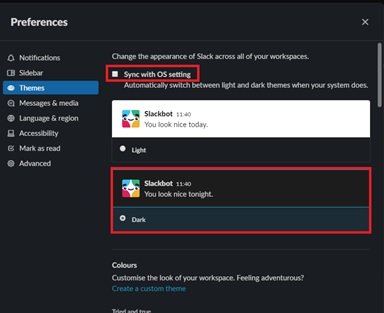 Done! Once you follow the above steps Slack will switch to the dark color scheme option.
Slack's Dark mode is device-specific, which means that if this color scheme is activated on your desktop app then it will not automatically activate on your smartphone or tablet, or vice versa.
Dark Mode may look like a simple thing, but the number of benefits to activating it is often unheard of. Did you know? Dark mode options help in saving battery for your laptops and are less distracting others in case you are working in an area that has dimmed lights (like a conference room). And above all, dark color schemes are easier on the eyes when compared to brighter white backgrounds.
With so many benefits stringed with Dark Mode, trying it on Slack is all worth it. Try it and share with us your experience with Dark Mode on Slack!
Read next: How to enable Dark Mode on Microsoft Teams.