To enhance your experience when playing games on the Xbox Cloud Gaming platform on Edge, Microsoft has introduced Edge Clarity Boost. However, this feature is disabled by default, that is why, in this post, we are going to see how you can enable and use Edge Clarity Boost in Windows 11.
What is Edge Clarity Boot?
Edge Clarity Boot is an Edge-exclusive feature that enhances the graphic quality of the Xbox Cloud Gaming platform. This is an attempt made by Microsoft to improve its gaming platform. It uses Spatial Scaling to improve the graphic performance on the platform. The only problem is, that it is not enabled by default and should be turned on manually by the user.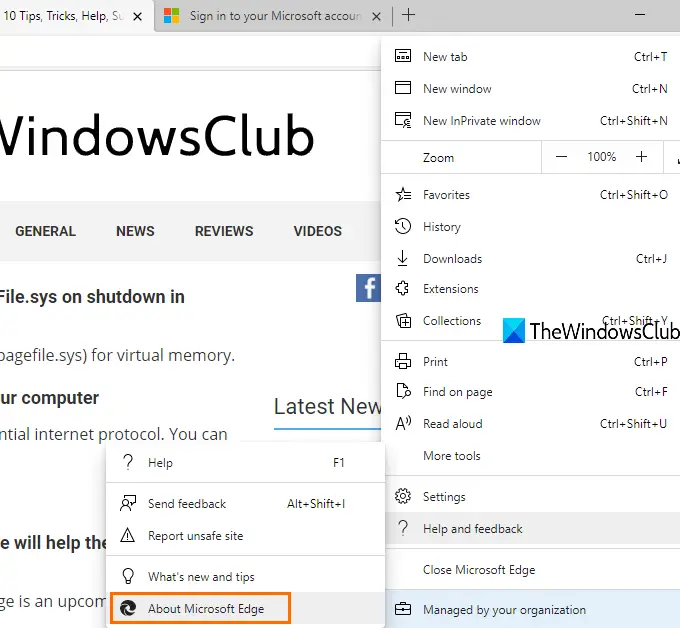 One more thing to note, this feature is not available on all the versions of Edge, you need to make sure that you have Microsoft Edge v103 or above, to know if your browser is compatible, click on the three vertical dots, go to Help and Feedback > About Microsoft Edge, you will be able to see the build and available updates. In case, you are not the required build, just check for updates and download the latest one.
Also, it is mandatory to have Xbox Cloud Gaming Subscription which is available by Xbox Game Pass. If you don't have the subscription, you can't get this feature as it is for that very platform. So, get the required subscription and browser before moving forward.
Enable and use Edge Clarity Boost in Windows 11
After meeting the preliminary requirements, follow the prescribed steps to enable and use Edge Clarity Boot.
Open Microsoft Edge Browser.
Go to www.xbox.com.
Use your credentials to log in to your account.
Launch the game you want to test Edge Clarity Boost on.
Click on the three vertical dots (Stream option) from the top-right corner of the window.
Click on Enable Clarity Boost from the available options.
You will notice a significant improvement in your game's graphics. Everything will look much smoother and the blur and muddy look should be gone for good.
However, in some games, this feature is not compatible, and some other users notice that it is putting way too much load on the GPU engine. Therefore, if you are noticing any dip in the performance, your best option is to disable the feature. All you have to do is open the game, go to Stream options, and instead of Enable Clarity Boost, you will see Disable Clarity Boost, so click on it and this feature will be disabled.
Hopefully, you can turn on the Clarity Boost feature in Microsoft Edge and improve gaming performance by leaps and bounds.
Read: Best Xbox Cloud Gaming Controllers you should be using 
What browser works for Xbox Cloud Gaming?
Xbox Cloud Gaming works on Google Chrome and Microsoft Edge. The service is optimized to work on these two Chromium-based browsers, but the operating system should be Windows 10 version 20H2 or later.If you have an iPhone or iPad, you can use the Safari browser for the same. Even though these browsers support Xbox Cloud Gaming, to use the Clarity Boost feature, you need to have Microsoft Edge.
Also Read: Game Pass not launching games on Xbox or PC 
Does Xbox Cloud Gaming work better on edge?
Yes, because of Clarity Boost, Xbox Cloud Gaming works better on Microsoft Edge. The feature increases the ability of the Microsoft Edge browser to render Graphics. You will notice a significant increase in performance, nothing will look muddy or blurry. If you are a fan of gaming and play a lot of games on your browser, check this guide and see methods to improve Gaming performance in Microsoft Edge Browser.
Can I use Clarity Boost with other game streaming services?
No, Clarity Boost is not available on services other than Xbox Cloud Gaming, which can be accessed via the Xbox Game Pass. However, Microsoft should allow other services to use the Clarity Boost as well. But there is no official statement out yet. So, as of now, you can only use Clarity Boost on your Xbox Cloud Gaming Services as well.
Also read: Improve Windows 11 Performance by tweaking these 5 settings.