While Edge browser is fast and replete with good features compared to its predecessor, Internet Explorer 11, many do not like it. If you find the browser of little use and do not mind having it removed, use Edge Blocker, a simple, free tool to remove Microsoft default browser – Edge.
Edge Blocker is a third-party tool designed to block Microsoft Edge on Windows 11/10 completely. Windows, if you notice, doesn't offer a way to uninstall, disable or block the browser. Moreover, since it's a Trusted app, users can't uninstall it the usual way.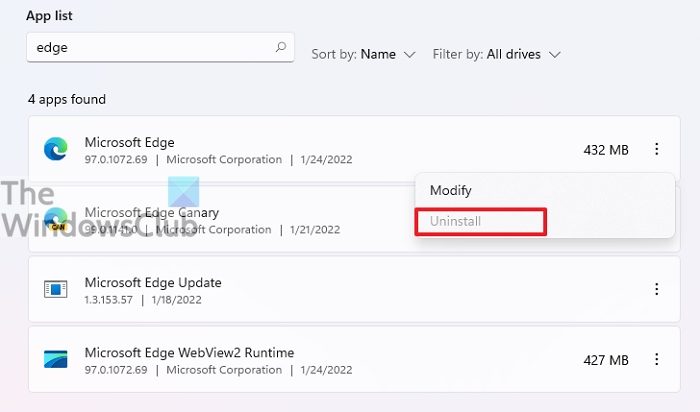 Block Edge in Windows 10 with Edge Blocker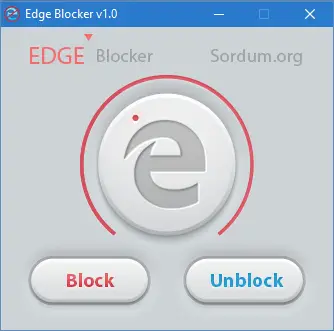 To block the Edge browser, first, download the latest version of Edge Blocker on your Windows 11/10 PC by visiting the link mentioned at the end of the article.
Next, extract the content to get Edge Blocker executable. Right-click on the Edge Blocker executable, and when prompted, click Run as administrator. It is essential to run the Edge Blocker with administrative privileges to block or unblock Microsoft Edge on your Windows PC.
If a blue smart screen appears on your screen flashing a message, click More Info and then click the Run anyway button to proceed further. An icon should appear on your computer screen.
Now, open the tool and click the Block button to block the Edge or click Unblock to unblock it if it's already blocked.
Please note that Edge Blocker is also available in a portable version. All you have to do is download the program, extract its contents and run it. No need to install it.
Before you use this tool, we suggest that you change your default browser to Internet Explorer, Chrome, Firefox, or any other browser of your choice.
The Edge browser is deeply integrated with the Windows 11/10 operating system. So it should be noted that the use of this tool may interfere with the smooth functioning of other integrated tools like OneDrive – so use your discretion on this one.
You can download it from its home page if you are hell-bent on blocking the Edge browser.
How do I stop Edge from being my default browser?
Open Windows Settings, and go to Apps > Default Apps > Microsoft Edge
Click on each file type, and change it to the browser of your choice
Then launch Edge. If it prompts you to change the default browser, select no, and also ensure to check the box which says Never ask me again.