It's all hard work when you try organizing your files and folders, by manually searching them and moving to the specified destination. Very few viable options exist that execute the task as required. So if you want to get out of this monotonous routine work and save time and effort, try DropIt! DropIt is a flexible tool to automate sorting & organize files and folders. The open-source tool is freeware; however, the author, for further development of the program, encourages and accepts donations.
Free file sorting software to organize files and folders
How to use DropIt
Click on the download tab DropIt Setup.exe
Select a language once the download is complete and launch the program
You will notice a small floating DropIt image in the form of a Down-arrow on your computer screen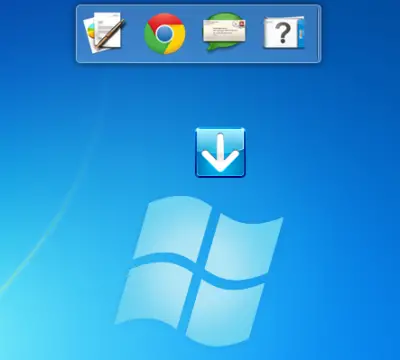 Now, make a right-click on the icon, it will display a context menu immediately
Choose 'Associations' and under the 'Manage Associations' window, add name files/folders names to be sorted, choose associated programs for them to open, define actions and specify the destination.
Drag and Drop a group of assorted files/folders to a floating DropIt image and wait for the program to sort them and move them to the specified destination folder
To configure any changes in a profile, select 'Profiles' and then 'Customize'. Click 'New' to create a new one or double-click on a profile to edit it
Also, 'Options' in the DropIt context menu would let you open the configuration window and tweak some general interface settings and select positioning mode
Hotkeys
In Manage Associations, Customize Profiles, and Folder Monitoring windows, you can use:
Ctrl + N to create a new item
Ctrl + R to remove a selected item (for monitored folders)
Del to remove a selected item (for associations and profiles)
Double-Click to modify a selected item or create a new one if nothing is selected
Enter to modify a selected item
If you have selected the Lock target image position in Options, you can press the SHIFT key while dragging with your left mouse button (it temporarily unlocks the target image).
DropIt works well on all versions of the Windows Operating System. It can be downloaded from here.