When you face frequent issues with your computer system, it becomes necessary to check the programs and drivers installed on your system. Although the Windows user can look up any device driver through the Device Manager – what if you want to check the complete list of drivers installed on your system with some additional details like versions, company, product name, etc.? This is where DriverView helps us.
Display list of device drivers in Windows PC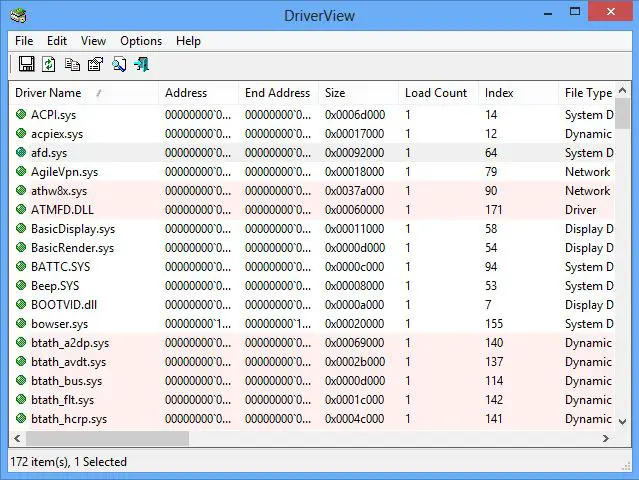 DriverView is a freeware from Nirsoft and as the name signifies it is a utility which displays the entire list of drivers loaded on your Windows operating system. The list also includes the other useful details about the drivers like its version, company, product name and much more. It even shows you the file name of the driver, memory locations, created date and the date when driver was ever modified. This is not all; just a double-click on any driver will give a detailed view in a separate window.
Another notable feature of DriverView is that you can store a permanent record of your drivers list by generating an HTML report. You can also take a printout of this report.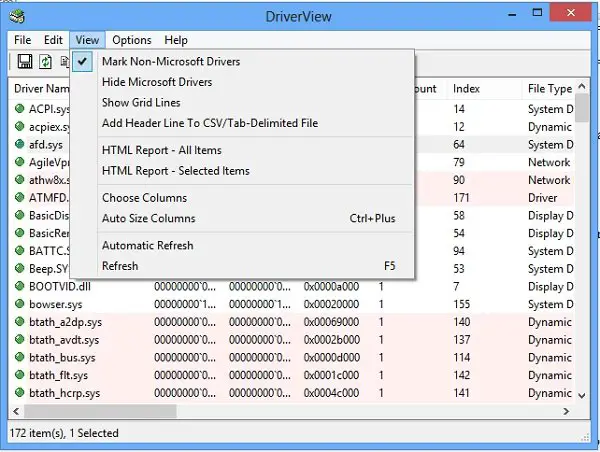 With a download file of just 35KB, DriverView takes very little time to download on your system even with a slow internet connection. This is a portable utility and you can store it on a USB drive or CD-ROM. You just need to download the zipped file of DriverView, extract it and run as DriverVew Exe. The freeware will be up then and start running without asking for any installation.
DriverView free download
DriverView works under almost all the recent versions of Windows. If you are running a 64-bit version of Windows on your system, you can download DriverView 64-bit version and manage your device drivers. DriverView is available in other languages also. You can download this tool from nirsoft.net.