Dragon Age: Origins has been there for quite some time now. There are a lot of gamers who have complained about the game's crashing issue. Therefore, in this article, we have mentioned some solutions that will help you fix Dragon age Origins crashing issue on your Windows 11/10 PC.
Why is Dragon Age Origins Crashing on Windows PC?
One of the most common reasons why Dragon Age: Origin will crash on your system is incompatibility. Your system should not be superior or inferior to what the game requires. There are some workarounds we have mentioned, such as degrading the DirectX version or using the Compatibility mode. You should also check the system requirements mentioned hereinafter. Other than that, your game can also crash if its files are corrupted, or if the Graphics Driver is outdated. We have mentioned all the potential reasons and solutions to resolve the problem in this article.
Fix Dragon Age: Origins crashing on Windows PC
If Dragon Age: Origins keeps crashing on your computer, you can use the given solutions to resolve the error.
Lower in-game video settings
Update your graphics driver
Set the affinity of DAorigins.exe
Use DirectX version 9
Verify Game Integrity
Play the game in Compatibility mode
Let's get to know these fixes procedures.
1] Lower in-game video settings
Lowering in-game video settings can reduce the tendency of the game to crash. So let's change some settings.
Open Dragon Age: Origins and go to Options.
Graphics detail, Texture detail, and Anti-aliasing features are present in the Detail section of the Video tab. Set them at their lowest value.
You can also switch off Frame-buffer effects.
Now, check if the issue persists.
2] Update your Graphics driver
Before going for any other fix check whether your graphics driver is able to handle the game or not. Outdated Graphics Driver is a major factor for any game crashing issue and  Dragon Age: Origins is no exception. So, update your Graphics Driver, hopefully, this will stop the game from crashing, leaving you to play peacefully. But if the issue persists then follow the next fix.
3] Set the affinity of DAorigin.exe
Since DA Origins is an old game, try running it on single-core, for many users, this workaround has worked, and made the game smooth. Use the following method to do the same.
Open Dragon Age: Origins and press Ctrl+Shift+Esc for Task Manager.
Now in the Details tab, right-click on DAorigin.exe and choose Set affinity.
Tick one CPU and then click the OK button.
Recheck the game for any type of problem after restarting it. Hopefully, the game won't crash again.
4] Use DirectX version 9
Dragon age is an old game, and sometimes, it won't be compatible with new systems and their new services. DirectX is no exception, the game should technically work with a new version of DirectX, but many users have complained the crashing issue can be resolved by using the DirectX v9, and that is what we will be doing.
Follow the given steps to do the same.
Open Steam.
Go to the LIBRARY.
Right-click Dragon Age: Origins and select Properties.
Now, in LAUNCH OPTIONS, you have to type "-dx9".
Hopefully, the game won't crash now.
5] Fix corrupted files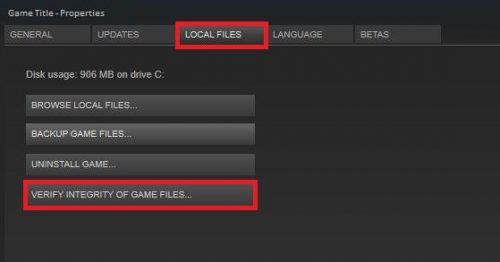 Maybe the game is crashing because it is corrupted. So, to confirm that, you can use the following method.
Open Steam.
Go to the LIBRARY.
Right-click Dragon Age: Origins and select Properties.
Go to the LOCAL FILES tab and click VERIFY GAME INTEGRITY.
Finally, check if the issue persists. If this doesn't work, then uninstall the program and reinstall its fresh copy.
6] Play the game in Compatibility mode
Another solution that you can try is to run the game in Compatibility mode. Since the game is old, this solution is perfect for you. To do that, right-click on the Dragon Age shortcut, and select Properties. Now, go to the Compatibility tab, tick "Run this program in compatibility mode", select any previous version of Windows from the drop-down menu and click Apply > Ok.
System Requirements to run Dragon Age: Origins
The following are the requirements your computer should be meet in order to play the game.
Operating System: Windows 7 or higher
Processor: AMD quad core CPU @ 2.5 GHz, Intel quad core CPU @ 2.0 GHz
Memory: 4GB.
Graphics: AMD Radeon HD 4870, NVIDIA GeForce 8800 GT
Storage: 26 GB
Does Dragon Age: Origins work on Windows 11/10?
Yes, Dragon Age: Origins works fluently on Windows 11 as well as Windows 10 PC. As these two versions of Windows OS qualify for the minimum system requirements, you can certainly install and play Dragon Age: Origins without any issue. However, it is always suggested to get more than the minimum hardware requested for any game in order to play it smoothly.
Read Next: FIFA 21 won't launch EA Desktop on PC.