If you have been using Instagram image and video sharing website, it might interest you know that you can download Instagram data using Instagram Data Export Tool. Instagram recently started rolling out this feature for Android and iOS app. However, you can do the same in the Web version as well.
What can you download from Instagram
Although it doesn't collect information like Facebook does, you will find the following information in the downloaded archive-
Photos: You can find all the images that you uploaded earlier on Instagram.
Videos: Not only just image but also you can download shared videos from Instagram.
Comment: If you have commented on any photo or video, you can find that as well.
Profile information: All the profile data including your email ID, phone number, website, etc. can be downloaded through this method.
How to download Instagram data
To get started, open Instagram and log into your account.
Click on your profile avatar and the settings gear button visible next to your profile username.
On the popup, select Privacy and Security. Next, you need to switch from Edit Profile tab to Privacy and Security if it is not already open.
Scroll down a bit until you find Data Download title.
Click on Request Download button.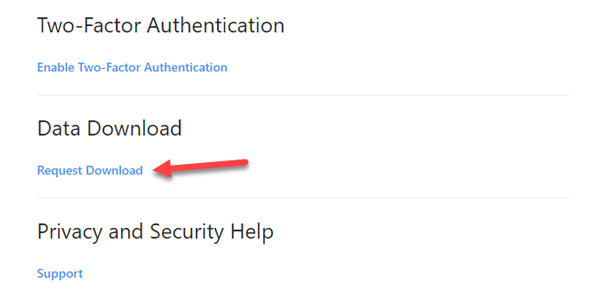 Following that, you need to enter your email ID and password of your profile.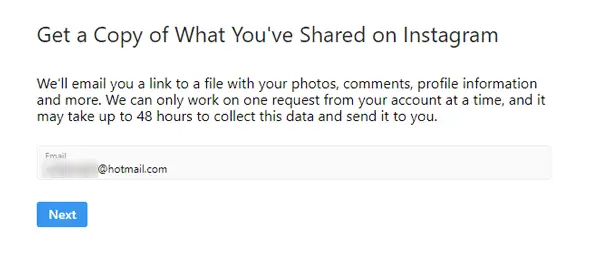 You need to now wait for sometime until you get an email containing all the information. As per the official statement, it may take up to 48 hours to get the email. But chances are you might get the email within one hour or so.
Related reads: