Searching for content within documents can only be done from within Microsoft Office, but what if there's another way? Let's dig into what that is.
Whenever you use the default search box in Windows, it only allows for locating documents via the name of the title, but has nothing to do with the contents. This can be a huge issue if a person has no remembrance of what the title is, and can only go by what is inside.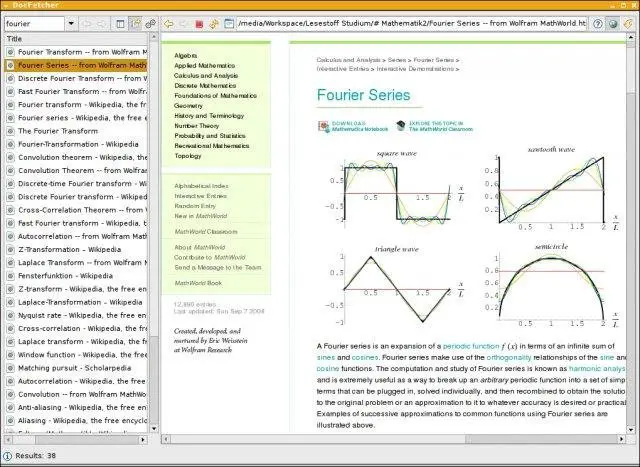 Search within documents & files on PC
To search by the contents, we recommend downloading an application that goes by the name DocFetcher. It's a robust search tool that is more than capable of making it easier to find documents. This is especially useful for those folks who have an unorganized computer.
How to use DocFetcher:
Before downloading DocFetcher, be sure to have Java Runtime Environment installed on your system beforehand, because the application relies on it to work.
After installing and launching DocFetcher, it should be clear how regular the user interface looks though it is well organized. On the left side of the window, there is an option to filter out document types.
By using this application, you should be able to locate files such as FLAC, HTML, AbiWord, MP3, MS Excel, TXT, RTF and PDF files, among several others.
If you want to perform a search, you must first define which location to look in. You will be required to create an index form, which can be a folder, archive, or even from the Clipboard.
We also realize that it is possible to index HTML pairs as a single document, or even detect ZIP or Z7 archives. It's pretty great that DocFetcher is capable of doing so much.
Within the Preference section, several configurations can be done. This means it is possible to allow the application to clear the history after exit, automatically. Yes, we know this would work out well for those who use the same computer as their wives or husbands.
Surprisingly, DocFetcher doesn't eat a lot of CPU time, nor does it take a lot of memory to operate. Users should find it very snappy, and it should not cause for any computer system to hang or completely freeze up. Well, only if your system is powered by ancient technology.
Overall, we like DocFetcher, but it is a shame it requires Java Runtime Environment to perform. It means I won't be using it ever again until this requirement is no longer critical.
DocFetcher free download
Download the application from the official website for free.