When trying to log in, Discord sends a verification code to the registered mobile number of the user. However, for some users, the code is not getting sent due to which, they are unable to use their accounts. In this post, we will teach how to resolve this issue and see what to do when Discord is unable to send SMS verification.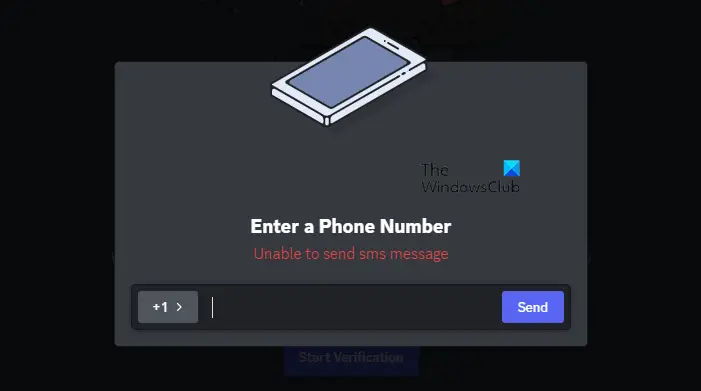 Why won t Discord let me verify?
If you are unable to verify in Discord, do check the registered mobile number as well as the country code. You can pretty easily, change the phone number and set the correct country code in Discord. Sometimes, Discord does send the verification message, but since the end-user has installed apps that filter messages, it is very likely that your verification code was filtered. Hereinafter, we have mentioned every single solution and workaround that you need to resolve the issue.
Fix Discord unable to send SMS verification
If Discord is unable to send SMS verification, follow the solutions mentioned below.
Check your country code
Fix your Internet Connection
Delete any app that blocks messages
Make sure that Discord and your carrier's servers are up
Download and use Backup Codes
Let us talk about them in detail.
1] Check your country code
First of all, we need to check the country code. You need to make sure that the country code should be set to where your number is actually registered. Finally, check if the issue is resolved.
2] Fix your Internet Connection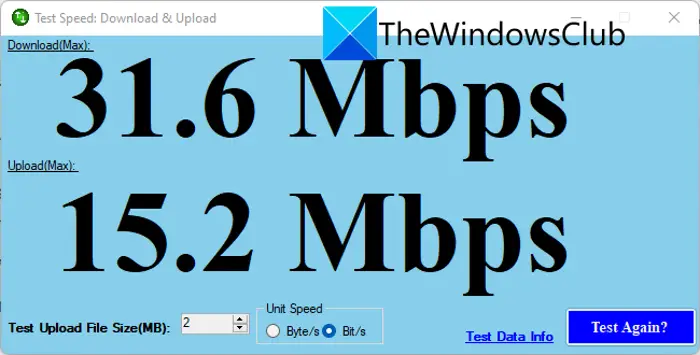 You need to make sure that your Internet Connection is not slow. In order to check that, you can use any of the free Internet Speed testers. In case, the bandwidth is low, you can reboot your router, just power cycle it. For that, you have to close the device, unplug all the cables, wait for a few minutes, plug all the cables back in, and then turn the router back on. If restarting is to no avail, contact your ISP and ask them to resolve the issue. Hopefully, this will do the job for you.
Read: Fix Discord Console Log errors on Windows computer
3] Delete any app that blocks messages
It is possible that Discord is sending a message to your number but you didn't receive it due to some security application installed on your system or if you have configured your messaging app. So, if there are some apps that filter your messages, such as Truecaller, delete them from your system. Or if you have configured the Messages apps to block unwanted messages, it is likely that it considers Roblox messages as spam and is blocking them, in that case, you need to revert it back to default. You can also just go to the Spam section and check if the verification is there.
4] Make sure that Discord and your carrier's servers are up
Next up, we need to ensure that there is nothing wrong with Discord's server and with that of your carrier. You can use some of the free down detectors to know if the servers are down. And if they are down, there is nothing you can do other than wait for the issue to be resolved.
Also Read: Discord won't open or Stuck on Connecting screen in Windows PC
5] Download and use backup codes
There are backup codes that you can download for Discord from the app itself and use during the authentication process. Do keep in mind that, you must be logged in to a device for this to work. You can follow the steps given below to do the same.
Open Discord.
Now, click on the cog icon to open Settings.
Go to My Accounts > Password and Authentication.
Then click on Download Backup Codes placed under Two Factor Authentication.
This will download a text file that contains all your backup codes.
Each code can be used once, so, if you are not receiving the SMS, just enter the codes and you will be good to go.
Hopefully, you are able to resolve the issue using the solutions mentioned in this post.
Read: How to clear Discord cache on Windows, iPhone, Android, Mac?
Why is Discord unable to send SMS?
Discord will fail to send SMS if the server its server is down. Also, you need to check if the server of the carrier is down. You can check out the link mentioned earlier to access free down detectors. There are some other solutions mentioned earlier to resolve your issue.
Also Read: Discord Screen Share Audio not working on Windows.