In this post, we will see how to disable Send To OneNote from the startup in Windows OS and how to remove the Send To OneNote context menu entry in Internet Explorer. While OneNote is a very popular application, there are many who may not use some of its features. If you do not use Send To OneNote, you may want to remove it.
Disable Send To OneNote in Windows
The Send to OneNote Tool gets installed when you install Microsoft Office. If you open it, you will see the following.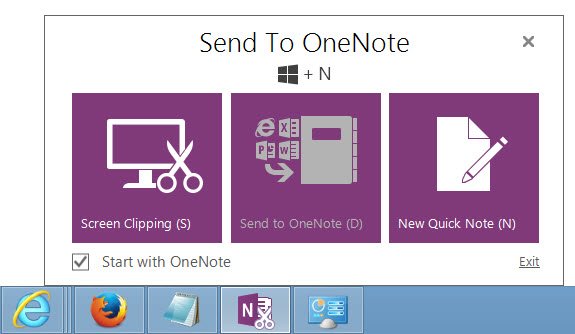 You can uncheck the start with the OneNote option. This should stop the tool from making an appearance every time you start OneNote.
If you find that this is not helping much, you can do the following too.
Open OneNote > File > Options. Now under Display, uncheck the Place OneNote icon in the notification area of the taskbar.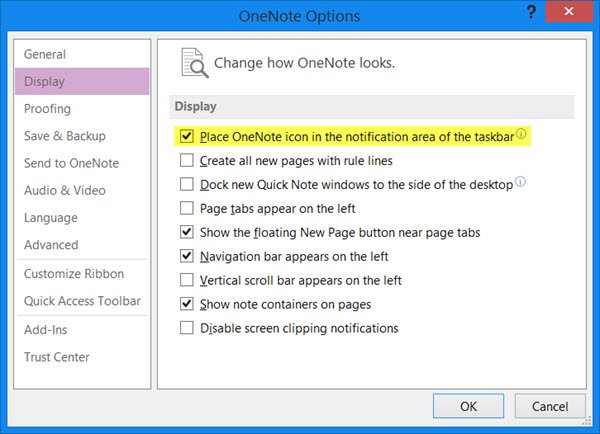 This should definitely help!
You should know that if you do this, the Show the clipping panel keyboard shortcut (Win+N) and Take a screen clipping shortcut  (Win+S) may not work.
You may want to also check out if the shortcut of the Send to OneNote Tool is placed in the Startup folder whose path is as follows:
C:\Users\username\AppData\Roaming\Microsoft\Windows\Start Menu\Programs\Startup
If you see it, you can delete its shortcut here.
Remove Send To OneNote from Internet Explorer context menu
Some of you may also want to remove the Send To OneNote context menu item in Internet Explorer, if you never use, and if it bothers you.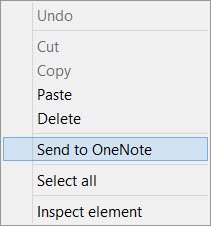 If you want to remove it, create a system restore point first and then open regedit and navigate to the following registry key:
Computer\HKEY_CURRENT_USER\SOFTWARE\Microsoft\Internet Explorer\MenuExt\Se&nd to OneNote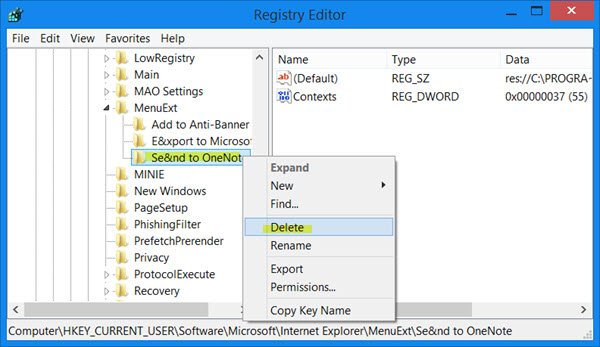 Right-click on Send to OneNote and select Delete.
Exit the Registry Editor.
Check this post if Send to OneNote is not working in Internet Explorer.