Mozilla Firefox now also the ability to disable JavaScript in PDF documents should you wish to do so. This feature is merely a way for Mozilla to improve security in its web browser, and we like it.
Disable JavaScript from running in Firefox PDF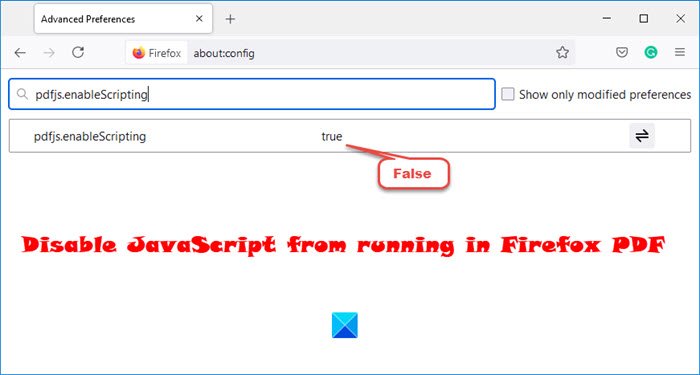 Now, the ability to turn off JavaScript in PDF documents is effortless to get done, though not as straightforward as we would like. That is because the ability to disable JavaScript is not available from within the Options menu of Firefox. Users will have to go much deeper to get the job done.
Luckily, we know how to do it with our eyes closed. And as expected, we're going to share our knowledge with everyone.
Why is it important to disable JavaScript in PDF documents in Firefox?
With the new update, JavaScript code will now be able to run without problems for those who need that to happen. For example, if you want to make changes to an input field, you will need JavaScript enabled for that to take place.
There are multiple benefits to running JavaScript, but at the same time, one has to be careful since it can be used to execute malicious code. JavaScript has always been a security risk if the right measures are not taken.
The majority of Firefox users will likely not need to have a PDF document executing JavaScript in the first place. Therefore, the best option is to disable the feature until it is needed.
OK, so let us look at how to disable JavaScript in PDF documents in Firefox:
Launch Firefox
Type about:config into the address bar, then hit the Enter key to load the page.
Confirm that you want to proceed, and right away
Locate pdfjs.enableScripting
You may use the search function to locate pdfjs.enableScripting.
Once it comes up, please change the preference from True to False.
That should do it for disabling JavaScript in PDF documents.
If you have any questions, feel free to ask in the comment section.
Read next: How to make Firefox open New Tabs as the last Tab on the right.