Do you ever wonder where your bandwidth goes or what actually eats up your bandwidth? While there could be various reasons for the same, one of the important reasons is, the images you browse the web. The images undoubtedly speak more than words, but then it slows down your browsing speed too. Text-only versions always load fast whereas images take time & bandwidth to load.
Fortunately, you can save your bandwidth and speed up your internet by blocking the images while browsing. In this post, we will see how to disable Images in Chrome, Internet Explorer, Edge, Firefox in order to speed up browsing and save bandwidth.
Disable Images in Chrome
To disable the images in Google Chrome, you need to go to the Advanced Settings of your browser. Click on the three lines on the top right corner of your browser and select Settings. Scroll down and click on Advanced Settings. Go to Privacy–> Content Settings and check the box of 'Do not show any images'. Click on Done and you are done. You won't see the images anymore while browsing the internet on Google Chrome. Well, if you are using Mozilla Firefox or Internet Explorer, check out the settings below.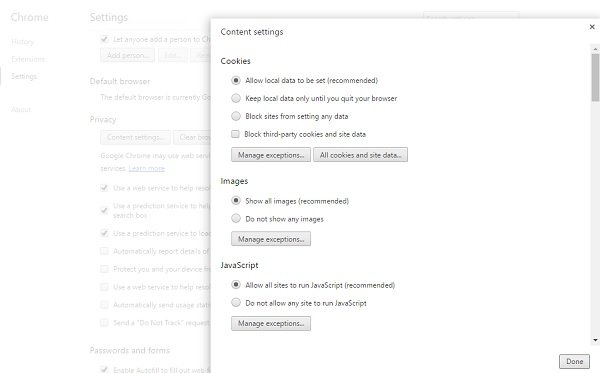 Disable Images in Firefox
If you are using Firefox as your default web browser, you need to adjust the settings via about:config. Open Firefox and type 'about: config' in the address bar. Search for 'permissions.default.image' and adjust the value from 0-1. The value is set to 1 by default.
Integer 1: Allow all images to load
Integer 2: Block all images from loading and
Integer 3: Prevent third-party images from loading.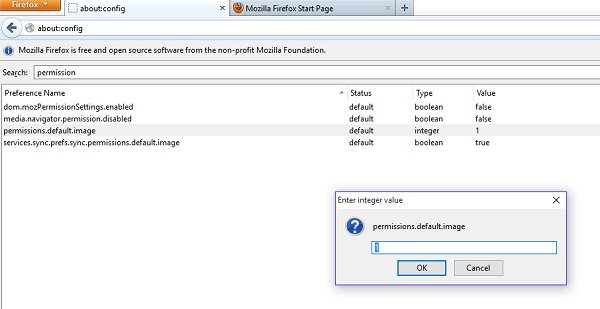 Disable Image while browsing in Internet Explorer
To disable the images while browsing on Internet Explorer, you need to open the Internet Options and go to the Advanced Tab. Scroll down to Multimedia Section and uncheck Show Pictures check-box, click Apply and Exit.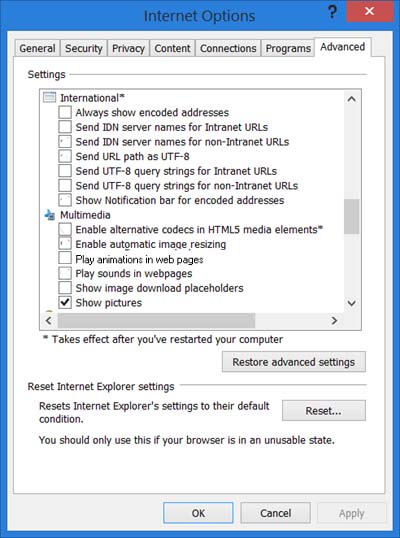 What about Microsoft Edge browser?
While the setting to disable the images while browsing is available for almost every browser, Microsoft Edge still lacks it. If you, by any chance, get to know some way to block the images in Microsoft Edge, do leave your comment below.
Video Blocker for Chrome & Firefox lets you block unwanted YouTube Video Channels.