In this post, we will show you how to deactivate or delete your Telegram account permanently on PC. Telegram is quite popular and like all popular apps, there will always be a few people who want to move on to something else, so the question is, what are the steps to delete your Telegram account? Well, it is easy, quite easier than originally expected.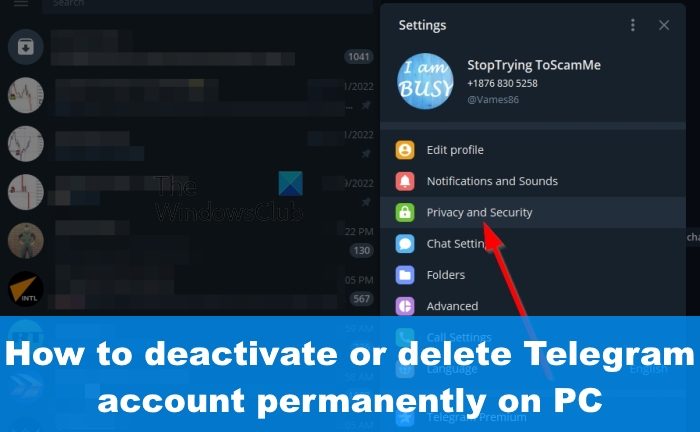 One of the reasons why some folks may want to walk away from Telegram could have a lot to do with privacy concerns some users have complained about since the app launched. Others might just want to leave because most of their friends or family are using other tools, such as WhatsApp, for instance.
How to delete Telegram account permanently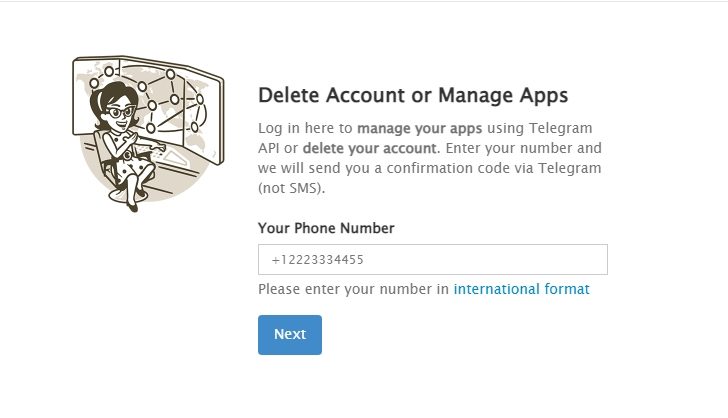 Deleting your Telegram account is the best option for those who want to delete their account as soon as possible. The other option will have you waiting a few months, and that might not be ideal for some users. Let us look at how to accomplish this task with relative ease.
First, you must launch into your favorite web browser.
After that, you must navigate to the Telegram Page.
You are required now to enter the phone number tied to your account in the relevant international format.
Sit back and wait for the confirmation code to arrive.
Enter the code then hit Enter on your keyboard.
Eventually, a pop-up will ask why you've chosen to leave.
Click Done after answering the question.
You should now see a message that reads: Yes, Delete My Account.
Right away your Telegram account will be deleted.
How to deactivate Telegram account
If you do not wish to have your account deleted right away, then we suggest taking advantage of the ability to deactivate it for now and the have it automatically deleted after a certain timeframe. To deactivate your Telegram account, please open the Telegram app on your computer.
Next, click the hamburger button that is located at the top-left corner of the app.
Select the Settings option from the dropdown menu.
Right away, you must click on Privacy and Security.
Finally, click on If Away For under Delete my account.
Choose the timeframe, then hit Save, and that's it.
Your account will self-destruct if you are not active within the set timeframe.
READ: How to delete Messages and History in Telegram
How can I delete my Telegram account without Telegram?
Although it sounds awkward, you can delete your Telegram account without opening the Telegram app on your mobile or computer. For that, you need to head to the Telegram Account Deactivation page on the official website and verify your identity. Following that, you will be able to deactivate your account within moments.
Can Telegram account be deactivated?
Yes, you can certainly deactivate your Telegram account. Whether you use mobile or PC, you can do that on both devices without any problem. Even if you do not want to open the official app, you can deactivate or delete your Telegram account.