If you use a Roaming user profile, and have a customized Start Menu, after upgrading to a newer version of Windows 10, your personalized or customized Start Menu does not persist or carry over to the current installation, then this post is intended to help you. In this post, we will provide the workaround you can try to help you remediate this issue.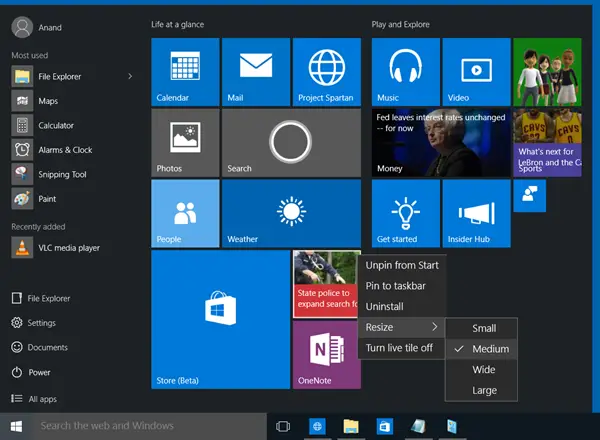 Custom Start Menu layout is lost after Windows 10 upgrade
If after you upgrade Windows 10, you find that your personalized custom Start Menu layout is lost and it reverts to default, then you can try our workaround described below and see if that helps to resolve the issue.
Do the following:
After upgrading to a newer version of Windows 10, first, install all the latest monthly updates for the version of Windows 1o you're running on the system.
Next, you'll need to use the credentials of a local admin to create a registry key.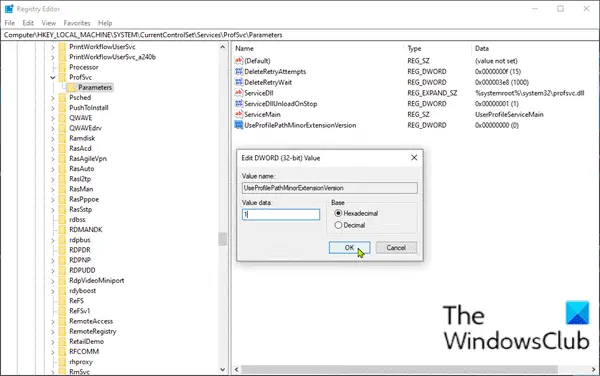 Since this is a registry operation, it is recommended that you back up the registry or create a system restore point.
Once you have taken the necessary precautionary measures, you can proceed as follows:
Press Windows key + R.
In the Run dialog box, type regedit and hit Enter to open Registry Editor.
Navigate or jump to the registry key path below:
HKLM\SYSTEM\CurrentControlSet\Services\ProfSvc\Parameters
Right-click on the blank space on the right pane and then select New > DWORD (32-bit) Value.
Rename the value name as UseProfilePathMinorExtensionVersion and hit Enter.
Double-click on the new value to edit its properties.
Type 1 in the value data box and hit Enter to save the change.
You can now exit Registry Editor and restart your PC.
On boot, login to Windows using an account with Roaming Profile to verify the workaround is enabled.
Note: This workaround will only work if a user's profile with start menu customization is available locally. If the profile was deleted due to a group policy, creating a new roaming profile will not help.
Additionally, deleting the registry key will use .V6 profile path extension for all RS2 and above platforms. And setting the registry key to 0 will use .V2 profile path extension for all Windows Platforms.