If you and your family share the same Amazon Prime Video account, you might want to have a separate viewing and profile experience. For that, Amazon has introduced Netflix-like profile management so that users can create more than one profile and have customized user experience.
Previously, there was only one profile on the Prime Video website or app. It was the same as your Amazon's user profile name. However, things have changed as Amazon launched the functionality to create new profiles. Now you may share your profile with your kid or another family member, and he/she can open his/her own profile instead of messing up with yours.
Important things about the Amazon Prime Video profiles
There are a few essential things that you should know about it.
You can create up to six profiles in one account. Each of the profile holders can watch different videos without opening another person's profile.
You can create a profile for kids. A "Kids" account shows only animation and kid/family-friendly content on Prime Video.
It doesn't provide an option to set the maturity ratings, autoplay controls, etc. like Netflix offers.
Anybody, who has the credentials, can switch from one profile to another.
How to create profiles on Amazon Prime Video
To create Amazon Prime Video profiles, follow these steps-
Open the official website.
Click on the existing profile avatar.
Select Add new button.
Enter a name, who is going to use the profile.
Click on the Save changes button.
To know more about these steps in detail, keep reading.
At first, open the official website of Amazon Prime Video (primevideo.com) and click on your current profile avatar, which is visible on the top-right corner. After that, select the Add new button as you want to create a new profile in your account.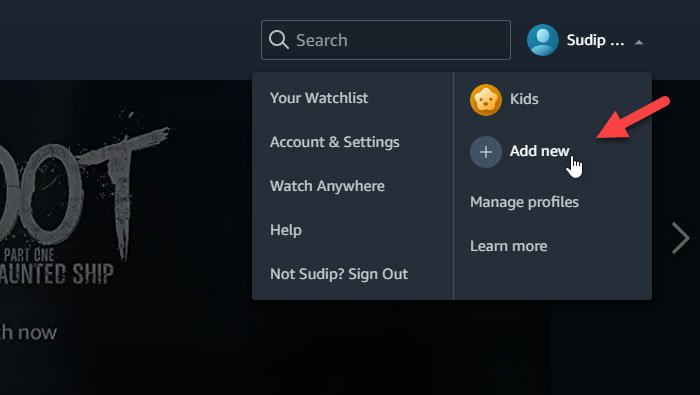 Now it asks you to enter a name for the new profile. If a kid is going to watch videos, you may want to toggle the Kid's profile button.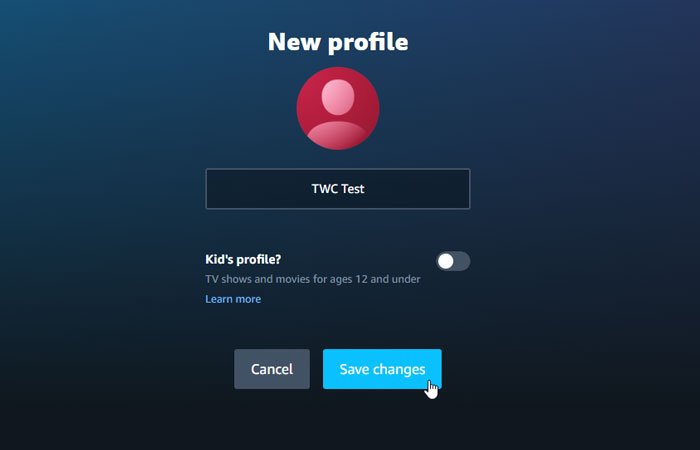 After that, click the Save changes button to create the profile. Then, you can find all the profiles on your screen.
To switch from one profile to another, click the same profile avatar and click on the Manage profiles button.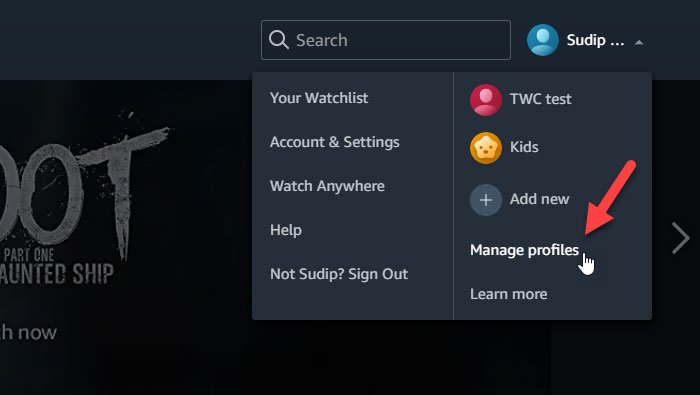 Now you can click on a different profile to make the switch happen. From the same windows, it is possible to remove a profile. For that, click on the Edit profile button, and click on a profile that you want to remove.
For your information, you can remove the primary profile.
On the next screen, you can find an option called Remove Profile.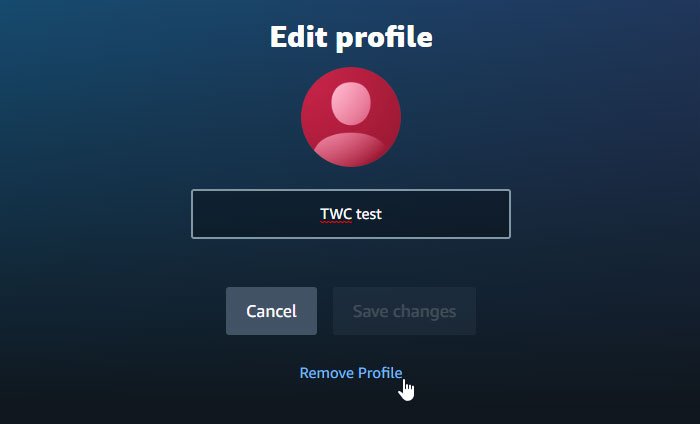 Click on it and confirm the change.
Enjoy watching movies!