If you already have a Windows installation disc, then you may not need to create a System Repair or Recovery Disc in Windows 10/8/7. But if you do not, then it is better to create and keep it as you never know when you may need it.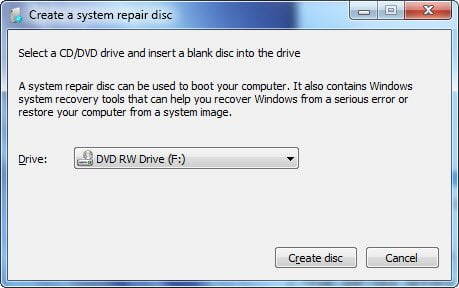 Create a System Repair Disc
If your Windows 10/8/7 has come pre-installed on your computer and you do not have an installation disk, you must create a System Repair Disc.
Doing so in Windows 10 is very easy.
Type recdisc or system repair disc in Start search and hit Enter. The following wizard will appear.
Insert media and click on Create disc.
The rest of the things will be done automatically.
You can, by the way, also access it through Control Panel > Backup and Restore > Create a system repair disc
Trivia: A Compact disc is spelled with a "c" because that's how its inventors decided it should be rendered, but the computer hard disk is spelled with a "k".
Read next: