For people who like writing notes on any touch-capable computer, OneNote emerges as a one-stop solution. The application saves your notes automatically and makes them searchable, so you have them when you need them. It also syncs the notes to OneNote apps on your other devices. One feature of this app, which I particularly found very useful, is converting handwriting to text.
How to convert Handwriting to Text in OneNote
You can use OneNote to handwrite notes instead of typing them. This is desirable when you can write faster than you can type, and it's great for classroom lectures where the sound of typing away on a keyboard might be considered inappropriate. So, here's how you do it!
Assuming you have OneNote app opened, create a new note page.
Tap the Draw tab on the ribbon and select the color pens of your choice.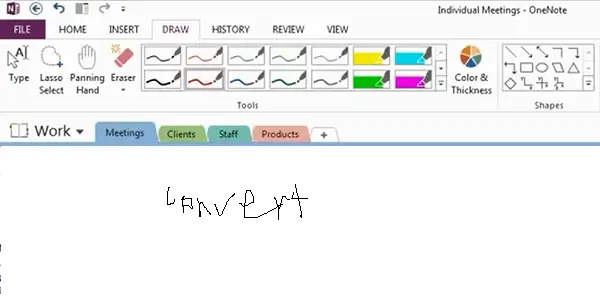 Then, use your stylus to jot down some notes, something in the blank space of the page. Once you've finished the note, tap the Type button to stop it.
Now, the app will begin converting anything it comes across as "text-like" into text automatically. You can also drag a selection over that on the page, and tap "Ink to Text" button.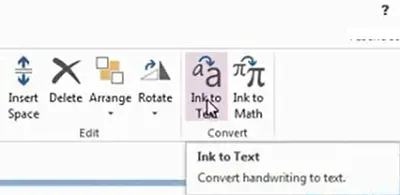 If parts of your handwriting can't be recognized or converted correctly, press and hold those texts, and choose Treat Selected Ink As >Handwriting. Or simply tap the "Lasso Select" tool from the Draw tab of the ribbon.
More Microsoft OneNote Tips and Tricks here!