If you receive Comctl32.ocx file missing or failed to load error, or if it not correctly registered, then you may need to download it again and re-register the file. Here's how to do it. The error message you receive would be:
Component comdlg32.ocx or one of its dependencies not correctly registered: a file is missing or invalid

Comctl32.ocx file is missing or invalid
What is comctl32.ocx?
Comctl32.ocx is a Visual Basic 6.0 Runtime file and is not a part of the Windows 11/10 operating system by default. Ideally, any application which needs it will install it as a part of the package. However, at times the file might get corrupted or not get registered in the system. If you face this issue, you need to download the file and re-register the ocx file.
1] Download the comctl32.ocx file

If the comctl32.ocx file is corrupt, or the software does not push its installation automatically, you can download it from Microsoft's website manually.
Once you have downloaded the package, you need to extract the comctl32.ocx file from the package and copy-paste it in the required folder.
Assuming you are using Windows 64-bit, navigate to the location C:\Windows\SysWOW64 in Explorer and paste the file in this SysWOW64 folder. If you are using Windows 2-Bit, you need to place it in the C:\Windows\System32 folder.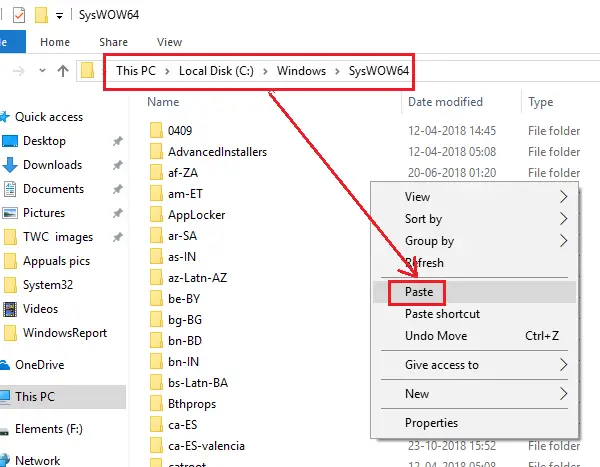 If it asks whether you wish to override the previous file, choose Yes.
2] Register the comdlg32.ocx file
Next, you may need to re-register the comdlg32.ocx file. To do so, search for Command Prompt in the Windows search bar and right-click on the result. Select Run as administrator. This opens an elevated Command Prompt window.
Type the following command and press Enter:
regsvr32 comctl32.ocx
Restart the system and check

This should help!