Many of us Windows users have used the Alt+Tab key combination to swiftly switch between the currently open apps and windows. In Windows 11/10, pressing this key combination brings up a grid where you can see all the open programs and apps on your current desktop. While it helps immensely in multi-tasking, it also offers a great control over your device. In this post, we are going to talk about a way using which you can change the transparency level in Alt-Tab grid box and set it according to your taste.
Change Transparency Level of Alt-Tab Grid Box in Windows
Windows 11/10 offers no way to directly calibrate the grid transparency level via its UI. The OS comes packed with a default grid transparency level of about 85% opacity, due to which the window open in the background will be visible through the grid.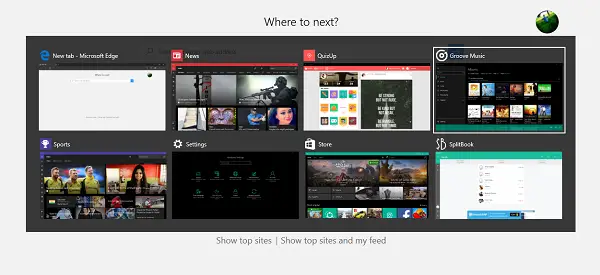 However, if you are up for adjusting the transparency level, follow the below steps:
1. Hit Windows Key + R on your keyboard to open Run prompt, enter regedit and hit enter to open Registry Editor. Make sure you have created a system restore point before you go on to play with registry entries.
2. On the left pane of Registry Editor, navigate to the below path:
HKEY_CURRENT_USER\SOFTWARE\Microsoft\Windows\CurrentVersion\Explorer\MultitaskingView/AltTabViewHost
3. If under Explorer, MultitaskingView key is not present, you'd need to create it. Right-click Explorer and select New > Key. Name the key as MultitaskingView and hit Enter. Repeat the same for AltTabViewHost if the key is not already present.
4. Once the AltTabViewHost key is present, right-click and select New -> DWORD (32-bit) Value to create the DWORD for grid transparency percentage. Name it as Grid_backgroundPercent and set its value between 0 to 100 for the opacity percentage you want in the grid and click OK.
0 – Fully Transparent Grid
100 – Fully Opaque Grid
5. Exit the Registry Editor. Your changes should be visible effective immediately. If the adjusted transparency level does not show, restart the Windows Explorer and try again by pressing Alt+Tab key combination.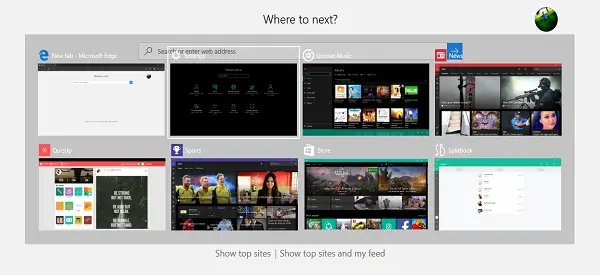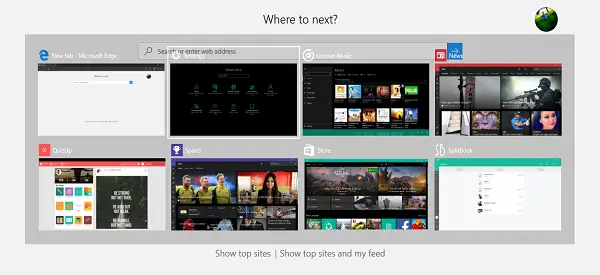 This is how it will look-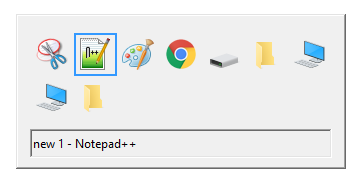 I hope this has been helpful.
Here are some useful tips related to Alt+Tab menu:
Apart from Alt+Tab shortcut, you can also use Ctrl+Alt+Tab combination, which actually brings up the grid and stays there even after you release the keys. You can move between windows by using arrow keys and hit Enter to select any program/app.
Want to try out the old Windows 98 Alt-Tab grid? Here you go: Press and hold the left Alt key. While holding on to it, press right Alt key and release it. Now simply press Tab key to switch windows as you'd normally do. This brings up in action the Old styled Alt-Tab grid. Quite nostalgic, eh?
Read: How to remove Alt+Tab Blur Background in Windows 11
You may also check our freeware AltPlusTab which lets you dim the Alt-Tab menu Background, background opacity of the strip & display an image in the background.