LibreOffice is the best alternative to Microsoft Office right now, and guess what? This software is free to download and use. Furthermore, it's open-source, so if this is something you prefer, then you should feel right home with this piece of software.
Encrypt & add Passwords to LibreOffice documents
Now, we should point out that LibreOffice is quite powerful, and in most cases, it can perform the same actions as Microsoft Office, albeit a little differently. However, in terms of online features where the user can save documents to the cloud and get access to them from anywhere, LibreOffice falls short. So, as it stands, Microsoft Office has an edge, but hey, not everyone wants to save their data to the cloud.
OK, so we're going to teach how to perform a specific action when using LibreOffice, and that is adding password protection to your LibreOffice documents by following this procedure, which is rather similar to when you password-protect PDF documents in LibreOffice:
Navigate to Save with Password
Set your password
Change the password
Save your documents automatically
Let us talk about this in more detail.
1] Navigate to Save with Password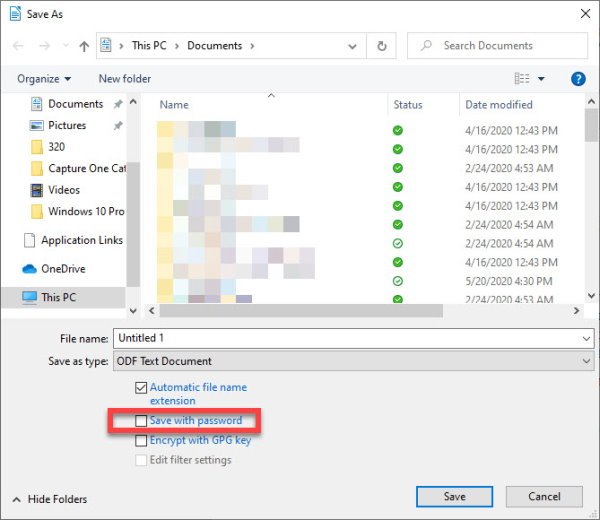 OK, so the first thing you must do is open LibreOffice Writer, then from there, go to the Save As command at the top, and be sure to choose the Save with password option located in the Save, or Save As dialog.
2] Set your password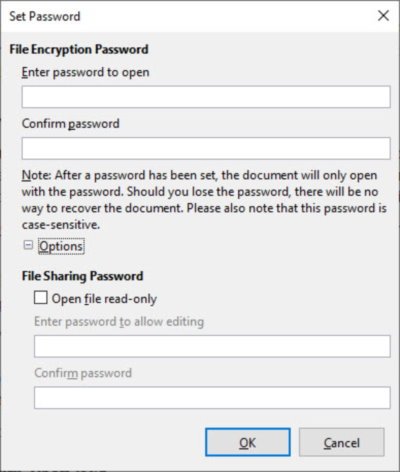 In order to add your password, we suggest you click on Save, and from there, the Set Password dialog box should open. From the window that says File Encryption Password, please add your password. If you want to restrict who can gain access to your document, then click on Options in the same window, which should bring up File Sharing Password.
Tick the box beside Open file read-only, add the password, then complete the task by hitting the OK button.
Please bear in mind that LibreOffice uses a powerful encryption tool, therefore, if you should forget your password, then it would be next to impossible to recover the documents.
3] Change the password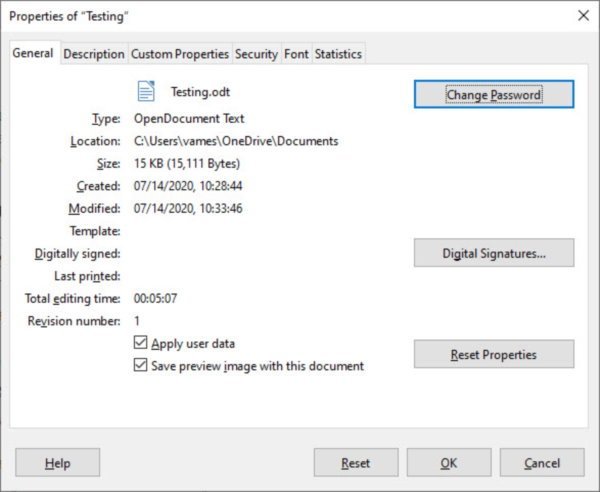 There might come a time when you're no longer satisfied with the password being used, so how do we change it, then? Well, that's super easy.
From within the document, click on File > Properties > General, and then hit the button that says Change Password. A new dialog box should appear that allows the user to change the current password to something more pleasing.
4] Save your documents automatically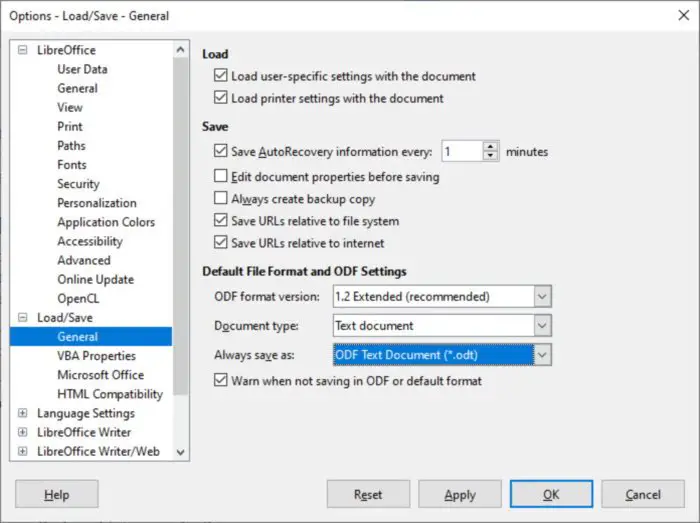 Finally, were going to look at how you can save your documents automatically when using LibreOffice via the Auto Recovery feature. In fact, we believe Auto Recovery here is much better than what Microsoft Office offers.
To get the job done, then, go to Tools > Options > Load/Save > General.
From here, please look for Save AutoRecovery information every, and select the preferred time interval, then hit the OK button and that's it.