Nobody likes a bland device. I personally love my devices to speak my unique language, whether it is through the apps I download or the wallpapers I use. This is where having access to some amazing Personalization apps mean you can turn your Windows 10 PC into your very own hub. There is so much to do with personalization apps; you can create your themes and folders and also share with people.
So, if you were looking for the top 10 personalization apps available on Microsoft Store, then your search ends here. Without further delay let's get right into it. Here are the best personalization apps right now to download from the Microsoft Store, and all these apps are also native to Windows 10.
Personalization apps for Windows 10
Here's the list of the best Personalization apps available on the Microsoft Store for Windows 10 PC:
Wallpaper Studio 10
Dog Days
Free Nature Wallpapers
Light and Dark
Free Beach Wallpapers
Candy Crush Wallpapers
Mountain Dwellings
Free Car Wallpapers HD
The Wonderful Moment
Vintage Journey
1] Wallpaper Studio 10
Wallpaper Studio 10 has a great collection of high quality, 4K, 5K, HD quality wallpapers to choose from. It is also the only that will let you create your own themes, and create slideshows to share with the rest of the world.
An absolutely free app, you can download it from here.
2] Dog Days
A wallpaper collection fully catered to dog lovers and also a pretty cool app to go through if you are an anxiety patient. I am told that pictures of cute dogs help. You can now take a happy walk with the cutest and good-est boys in the world. Also, we can never undermine the results of puppy therapy. So if you feel low at times, these wallpapers are sure to help your mood.
Download this app for free from here.
3] Free Nature Wallpapers
A very user-friendly and useful app to have an endless collection of nature worshiping wallpapers. So, if you are calmed by images of slushing waterfalls and amazing green pastures then this free app definitely for you.
Click here to download it for free.
4] Light and Dark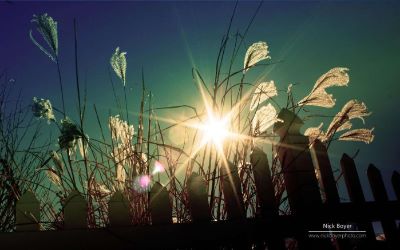 Are you the kind who loves experimenting with light and dark photography? Then this cool collection of themes wallpapers is exactly what will help you personalize your device to your moods. Just download this app and start saving the wallpapers you want.
It is free so click here to download.
5] Free Beach Wallpapers
Haven't been able to make it for a vacation because of work? Need to remind yourself what the beach looks like and boost some motivation into planning your next get-away? Start by downloading this amazing app full of beach wallpapers to set your mood right.
Download it from here for free.
6] Candy Crush Wallpapers
Here is a shout out to all the candy crush lovers! Want to show the world that you are really the bonafide candy crush fan that you are? You can get some amazing and tasty candy crush themed wallpapers right here, from this app.
Absolutely free to download, get it from here.
7] Mountain Dwellings
Are you a hiker at heart? Do you need a mode of escape to feel the green in your soul? Then the Mountain Dwellings is exactly the set of wallpapers you would need to get lost on the green hills and the lovely scenic.
It is free to download too. Get it from here right now.
8] Free Car Wallpapers HD
With quick navigation app, you can fill up your car obsession right now. Get access to amazing and unique car wallpapers to set your device up to speak your hobby. It is free to use and most importantly, if you like cars as much as I do, then this is set to be one of your favorite apps.
Get it from here.
9] The Wonderful Moment
Straight from the oven of artist Nico Tsai, get a 4 set Windows theme set to make your world even more abstract. Famous for making award-winning illustrations, you can easily prep up your Windows to speak the language of artists right now.
The whole app is free, so you can access the best illustrations right here. Download it from the Microsoft Store.
10] Vintage Journey
If you are the retro hoarder, then this Vintage Journey 15 set themes for Windows is exactly what will help you to enjoy some amazing vintage images. It is free, and most importantly, the designs are set to take you back to yesteryears.
From fields to vintage tools to retro highways, you can find almost everything here. Download it from here.
Nobody likes a plain unspoken desktop/laptop. Just download any one of the themes you like and jazz up your boring device today. They are free and lightweight in size so your PC will not be slowing down. Light up your days with wallpapers that express 'you'.