Although Google Photos is a photo storage service, you can edit images to apply a professional touch to your photos. Here are some of the Google Photos tips and tricks to edit images on the web. Even though it has limited options, you can make your photo look more beautiful using the included tools. Let's check how you can edit your images in Google Photos.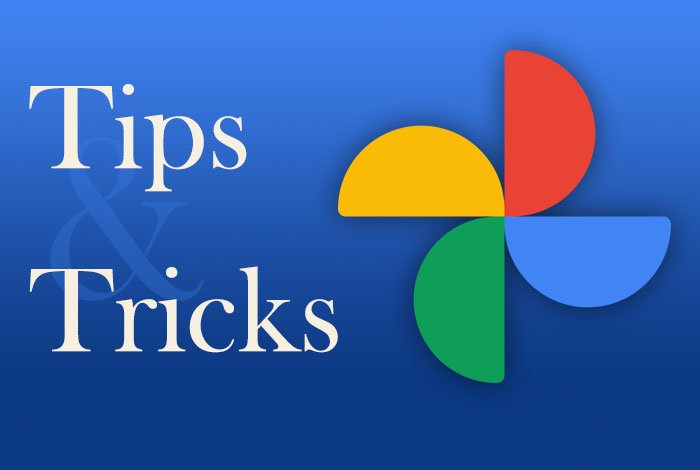 Best Google Photos tips and tricks to edit images
Using Google Photos you can edit images and add the following effects to your images:
Add effects
Adjust light
Adjust color
Rotate photos
Crop images.
1] Add effects
It is probably the first thing you notice after opening the image editor on Google Photos. Additional effects make the image look better and different from the original. Whether it is a portrait or landscape, you can select various image effects in Google Photos. It has an Auto mode, which lets you add slightly saturated colors to the image. It is handy when you have captured a near-perfect image and want to make it even better.
On the other hand, there are more other options like Palma, Metro, Reel, etc. If you want to turn your photo into a black and white image, you can select either Vogue or Vista.
2] Adjust light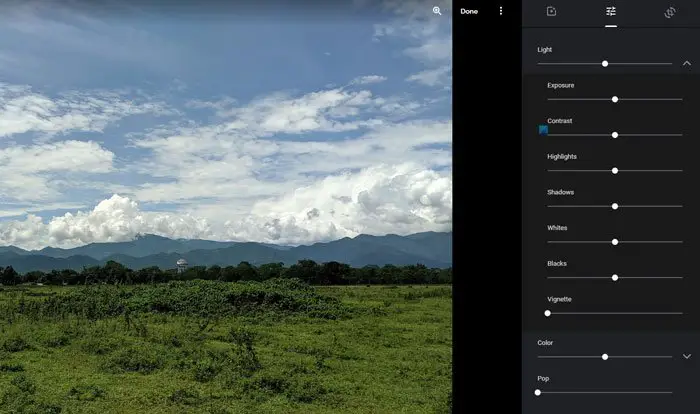 If you are editing a portrait image, light is probably the most important thing you should think about. Not only in a portrait but also light plays a vital role in night photography or landscape in harsh daylight. If your photo needs some touches related to lights, this option would be a great place to play on.
You can adjust exposure, contrast, highlights, shadows, whites, black, etc. The best thing is that Google Photos shows a bar that you can move using your mouse to increase or decrease the respective value. You can find all these options under the Light section.
Random read: Popular Computer, Tech and IT Buzzwords of today.
3] Adjust color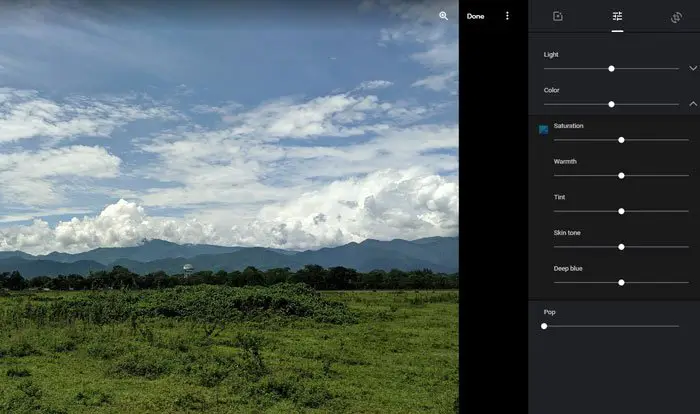 No matter which camera you used to capture a photograph, in most cases, you have to adjust the color even a little bit to make it look better for your social media profiles. If so, you can use the Color section in Google Photos to adjust the colors of your images. Although it doesn't support color grading, you can use it for color correction.
Talking about the options, you can find Saturation, Warmth, Tint, Skin tone, and Deep blue. Like light adjustment, you can find some bars that you can move using your mouse to increase or decrease a particular thing.
In the Basic adjustments tab, you can find one more option called Pop. It lets you pop the colors if you want.
4] Rotate photos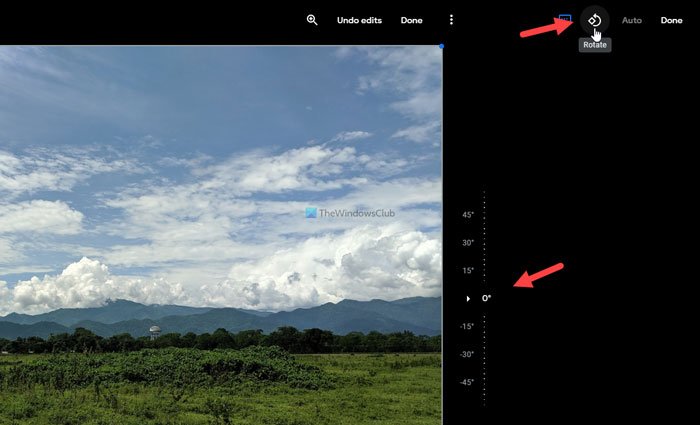 You might have to rotate your photo at times because you clicked the image with a tilted screen. In those cases, you can switch to the last tab in the image editing panel and click on the Rotate button visible on the top-right corner.
It rotates the image anti-clockwise, and you can click it twice to make the photo upside down. Also, you can use the free-hand rotating tool to rotate the image by a particular degree.
5] Crop images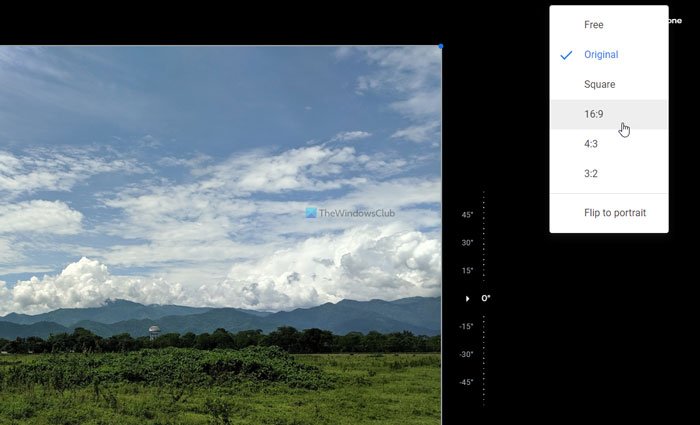 There could be times when you want to cut off an image or make it friendly for a 16:9 screen. In those situations, you can use the Crop tool to get the job done. Upon clicking this button, you can find several options – Free, Square, 16:9, 4:3: and 3:2. If you select the Free option, you would be able to crop the image as per your requirement. On the other hand, other options let you crop the image as per the preset ratio.
These are some of the best tips and tricks you can use to edit your images in Google Photos.