Roblox is one of the most popular gaming platforms in the world. They have achieved this feat by packing their service with some of the best games, which brings some of the best players to their network. However, it is not the only one and in this article, we are going on a trip of exploration. We will see some of the best free Games like Roblox for Windows 11/10.
Best Games Like Roblox for Windows 11/10
Roblox not only provides you with the game but also tools to build your game and the games that we will be seeing hereinafter, will follow all such conventions. So, without wasting any time, let's get started.
These are some of the best free Games like Roblox for Windows 11/10.
Terasology
Trove
Cubic Castles
Mythrune
Minetest
Let us talk about them in detail.
1] Terasology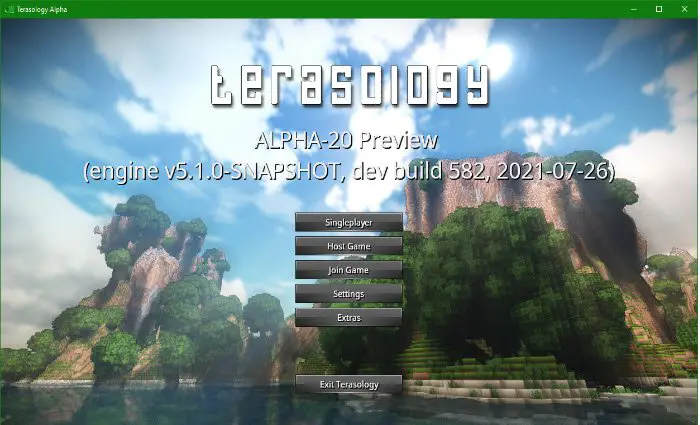 First up, we have one of the most fun games. It is not only a Roblox alternative but it can also replace a paid game, Minecraft.
The developers are still working day and night to add new features to the game and make sure that it has all the features you need. You can download Terasology from terasology.com.
2] Trove
Trove accumulates both MMO arena and Sandbox to give you an enormous gaming environment.
Trove has a Cornerstone that allows you to create your own home. You can explore the Trove universe, visit dungeons and do all sorts of other things.
You can also create or pick your character, give them different abilities from the chosen class. Not only characters, but it also has some other customizable items to make the game according to your needs.
If you like Trove, download it from trionworlds.com. You can get it for Windows, macOS, PS4, and Xbox for free.
3] Cubic Castles
Pretty evident from the name itself, Cubic Castles, it allows you to create games using boxes. In my opinion, this game requires form tranquility, equanimity, and some serene notion. You will create your own kingdom, a playground that will be dictated by your creative rules.
Even though cubes are the cornerstone of this game, it doesn't make the game monotonous and boring. It has plenty of adventurous moments and other features that you will like.
Download Cubic Castles for Windows, iOS, macOS, and Android from cubiccastles.com.
4] Mythrune
Mythrune is a simple game that allows you to create your own realm with some simple as well as some advanced tools. Its most attractive feature is Role-play. It sprinkles role-play in a manner that it adds fun to the game without making it overwhelming.
Mythrune is not static, it's subjected to constant updates, time and again, to make it better. You can download the software from mythrune.com.
5] Minetest
Minetest has an enormous playground and some simple tools to create a universe. With this, you can create games, play existing games, and mod your favorite games.
It not only depends on simple boxes but also adds some good textures to enhance the look and the feel of the map. You can download Minetest for free from minetest.net for Windows, Andriod, and Linux.
That's it!
Is there any game better than Roblox?
It depends on your personal taste, but as you can see from the given list, Roblox is not one of a kind. There are some other good games that you need to try and decide for yourself. Since they don't cost anything, you can download them all to answer your own question.
What are the most popular Games in Roblox?
The following are some of the most popular games in Roblox.
MeepCity
Jailbreak
Adopt Me!
Royale High
Murder Mystery 2
Hopefully, you are able to expand your gaming knowledge with the help of this article.
Read next: