If you are an Electrical and Electronic engineer then there are some software that you must have in your arsenal such as PCB Design Software, Circuit Design and Simulation Software, etc. Therefore, in this article, we present you with some of the best free Circuit Simulation Software for Windows 11/10.
Best Circuit Simulation software
With the help of these Circuit Simulation Software, you can design and analyze circuits without actually building one:
LTSpice
NgSpice
CircuitLab
CircuitLogix
EasyEDA
Let us talk about them in detail.
1] LTSpice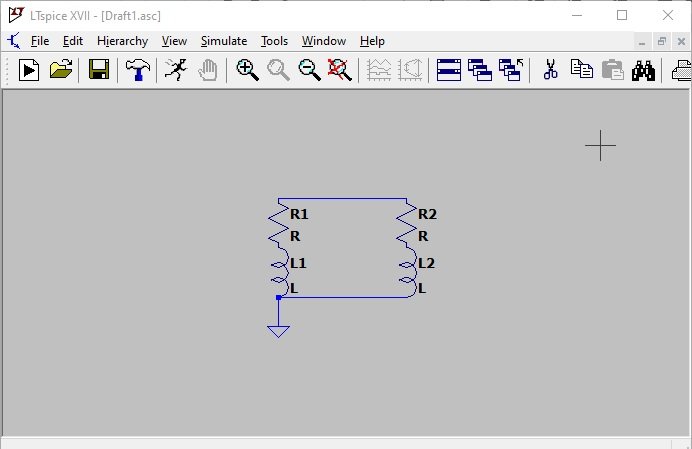 LTSpice is one of the most famous Circuit Simulation Software among Electrical and Electronic Students. Developed by Linear Technology, it has an array of different devices, so, you won't be missing out on something, as it has MOSFET, OPAMPS, diodes, Triac, Diac, and some other basic electronic devices such as a capacitor, resistor, and inductor.
One of its biggest selling points is its speed. LTSPice is probably the fastest simulator on our list. So, if you have a need for speed then you know which application will fulfill your appetite. LTSpice also has a Waveform detector, so, you can have a more clear perspective of your output. LTSpice has tons of bells and whistles that you will only if you download the software from here.
2] NgSpice
Another free open-source Circuit Simulation Software on our list is NgSpice. It is one of the most popular tools alongside LTSpice.
One of the reasons why some people may choose NgSpice over LTSpice is its community support. Its source was build by accumulating the concept of three open-source packages, XSpice, Cider, and Spice3f5. Its developers are constantly working to make this software better by releasing new builds and updates with bug fixes.
You will get all the electronic components, such as resistors, diodes, capacitors, and other such devices. So, if you are looking for a free Circuit Simulator then get NgSpice from here.
3] CircuitLogix- Student Version
If you are a student then you can use this student version circuit simulation tool from CircuitLogix. However, you should not download this software expecting professional-level tools as the commercial version of the software has.
Student Version is just another name of the lite version. You won't get everything, but, for some people, the commercial version is a bit of an overkill. You will get almost 4000 devices in the Student version, which is not even 33% of what you will get if you go for the pro version, but for most people, it is more than enough.
So, if you are an electronic student then Circuit Logix Student Version can a perfect Circuit Simulator for you. If you decide to go for this software, download it from their official website.
4] CircuitLab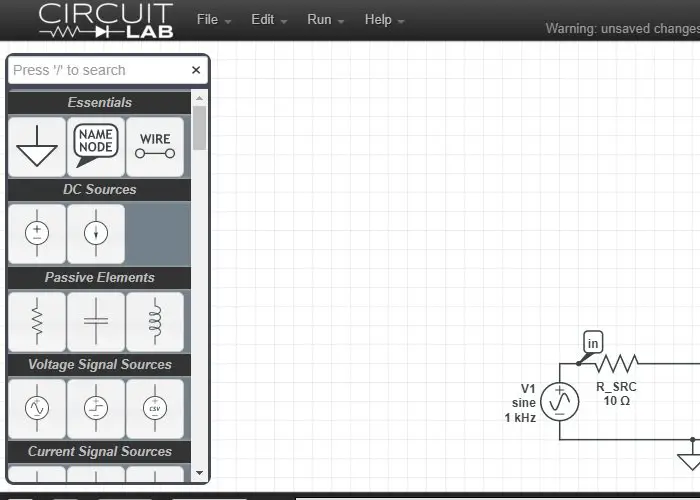 If you don't want to download an application then CircuitLab is what you need. It is an online circuit simulator and schematics tool. It doesn't have all the bells and whistles unlike the previous two applications on our list, LTSpice, and NgSpice, but is an excellent alternative if you just want to make a basic circuit and simulate it.
You are getting all the necessary devices such as all the passive elements (resistors, capacitors, inductors), MOSFET, BJTs, JFETs, Relays, and other such components. It is a nice tool especially if you want to learn circuits. You can access CircuitLab from their official website.
5] EasyEDA
Last but least, we have another online Circuit Simulation tool, EasyEDA. It is a simple tool that can double as a PCB Designer, but here we are talking about its Circuit Design and Simulation capability and that's no joke.
EasyEDA has tons of devices and you won't feel like you are missing out on anything in particular. However, these online tools are not as powerful as freeware. But, if you just want to design and simulate circuits then it is a nice option and can be accessed from their official website.
Hopefully, this has helped in finding the best Circuit Simulator for Windows 11/10.