Windows 10 v1903 has introduced a lot of features around Windows 10 Updates. One such feature is to adjust Active Hours based on your computer activity automatically. This can be useful as it tells the OS when to install Windows Updates.
Flexible Active Hours
Many of us use Active Hours feature to make sure Windows Update doesn't force us to restart the computer. If you keep your computer turned on, it will not apply the update during the specified active hours.
That said, active hours for many changes, and they are not that strict. In my case, I have set active hours between 11 am to 5 pm, but usually, I complete work after 7 pm. Windows Update could prompt me for the update even though I am working. This is where flexible Active Hours comes into the picture.
Automatically adjust Active Hours in Windows 10
Windows Update allows enabling an option using which it can monitor your active hours, and change it. To configure this setting:
Go to Settings > Update & Security > Windows Update
Make a note of your current active hours
Click on Change active hours.
Toggle on the option which says Automatically adjust active hours for this device based on activity.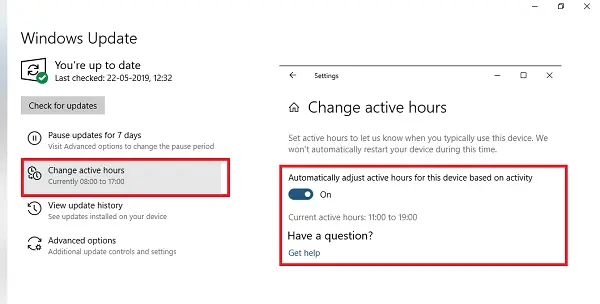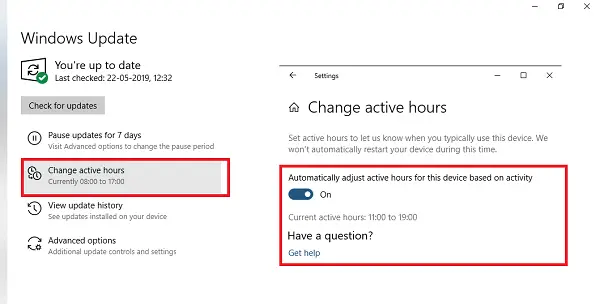 It will change the active hours, and if you match with the previous one, it should be different.
If you take a look at the screenshot, my earlier active hours was 09:00-17:00. After changing it, the active hours have changed to 11:00-19:00.
I have been following this routine for a while and its accurate. It's a handy feature. Many like me don't bother to change active hours. If notifications appear, we close it and get back to work. The function can change it, and I will not get any more prompts for updates.