If you download a lot of documents, pictures, music, and photos every day, you will end up with having a lot of files in your Downloads folders and you may have to manually move or sort these files to the desired folders.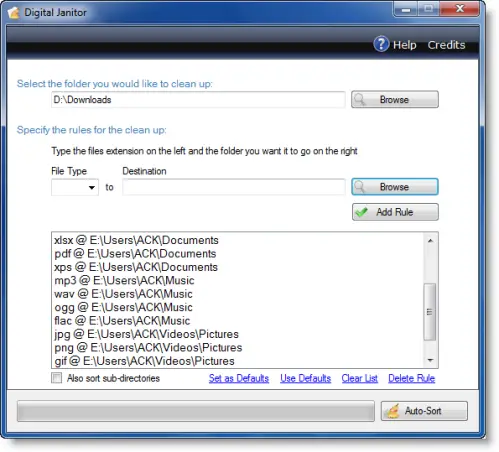 Auto sort & move files in folders
Digital Janitor is a freeware program for Windows, that sorts and moves files in the folder depending on where the user wants a certain file type to go, freeing up your time.
To use this freeware, you have to create rules, based on which the sort will be performed. Within seconds the folder that you wanted to sort is clean, and all the files will be moved to the respective folders. Or you can also use the default set of rules or create your own!
Digital Janitor download
Visit its Home Page  where you can read more about Digital Janitor and download it. Works on Windows 10/8/7/Vista too.

Great for download junkies!