As an administrator, you may want to add multiple users to the same Windows 10 device. Sometimes, even a laptop needs multiple users such as family members. It is very easy and straightforward to add users to Windows 10 device. If you cannot create or add a new User Account in Windows 10 and the Add someone else to this PC link is greyed out, not working or does nothing, then this post will help you fix the problem.
How to add users to Windows 10 device
Before moving to understand how to fix the issue, let's first understand the default process of adding new users to Windows 10 devices. This additional account could be for a child or a user with a local account. Here are the steps:
Select the Start button, then select Settings > Accounts > Family & other people> Add someone else to this PC.
Enter a username, password, password hint, and then select Next.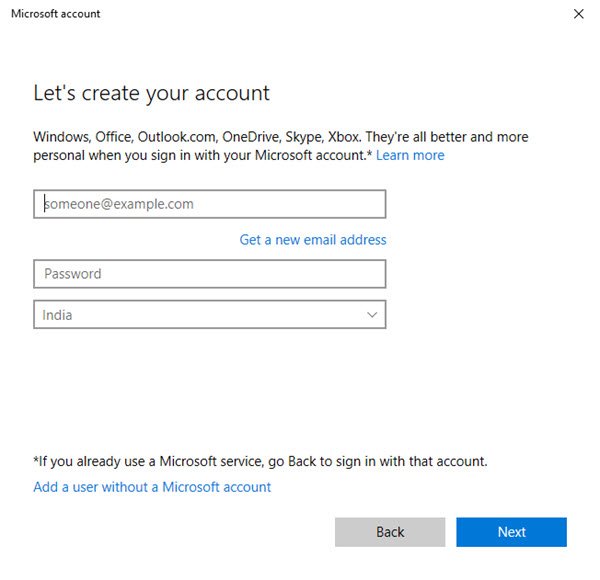 This way, the account is added to your Windows 10 device, and it is visible in the list of accounts.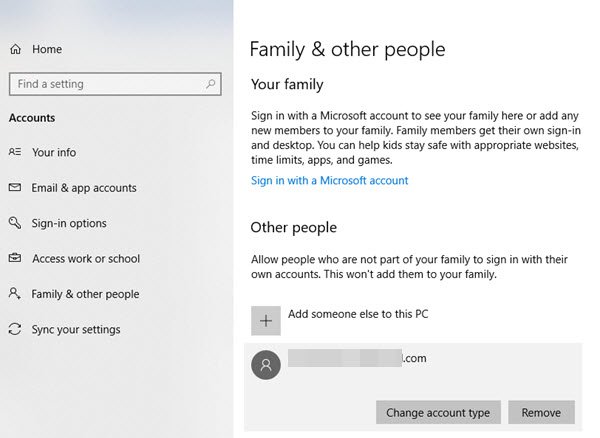 If you wish to add a new administrator account, then follow these steps:
Select Start > Settings > Account > Family & other people (or Other people, if you're using Windows 10 Enterprise), and select Change account type.
Under Account type, select Administrator > OK. Restart your machine and sign in with the new administrator account.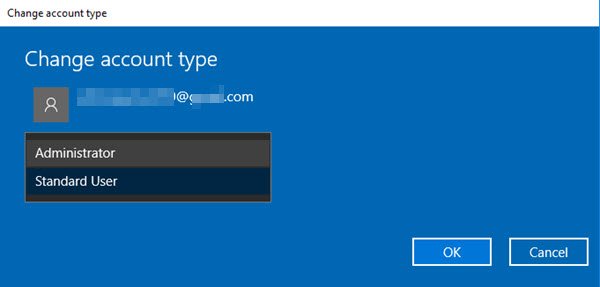 Once you create a password for a local account, don't forget it.
Add someone else to this PC link is not working
This is where it gets tricky. Sometimes, the very first step of 'Add someone else to this PC' link does not work. The reasons can be many. Here are two methods with which you can tackle this issue.
1. Using NETPLWIZ
With NETPLWIZ, admins can manage the User Accounts in Windows 10 systems. To make use of it, follow these steps:
Press Windows Key and type 'Run', or press Windows key + R.
Type 'netplwiz' in the Run dialog box.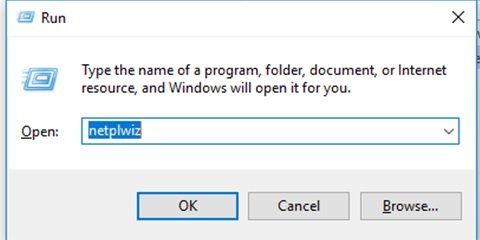 Click OK or hit Enter key.
This opens the User Accounts.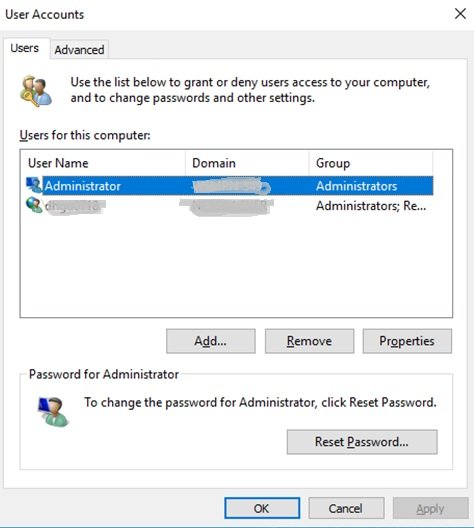 Click 'Add' and then following window opens.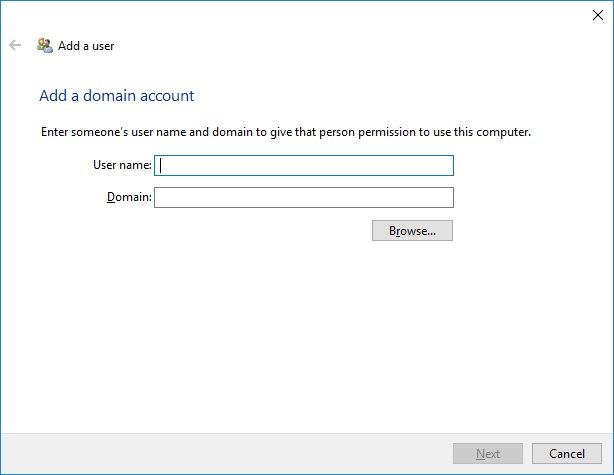 Add the user and the domain here.
2. Add a User Account in Clean Boot State

Boot your computer in Clean Boot State and then try to add a new user. When you start the computer in clean boot, the computer starts by using a pre-selected minimal set of drivers and startup programs. Thus any 3rd-party interfering process will not run.
This method too resolves any issues that might be occurring while adding a new user to Windows 10 system.