In this post, we will show you how to add or remove a Banner Image on YouTube for branding purposes. A Banner Image is a display background image on the top of your YouTube page. It is the first thing the viewers that click on your channel page will see. The guidelines for the Banner image is:
The minimum dimension for the Banner Image upload should be 2048 x 1152 with an aspect ratio of 16:9.
The file size should be 6MB or smaller
Add or remove Banner Image on YouTube
On your YouTube page, click the object of the Profile Picture. In the drop-down menu.
Click Your Channel; it will take you to the Your Channel Page.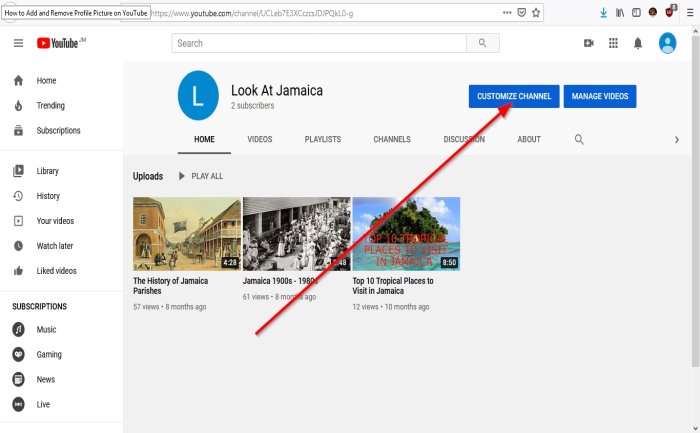 On Your Channel page, on the left, click on Customized Channel; this will take you to the Channel Customization Page.
On the Channel Customization Page, Click Branding.
Where you see Banner Image, click Upload. A File Upload dialog box will appear.
In the File Upload dialog box, select the file you want, then Open.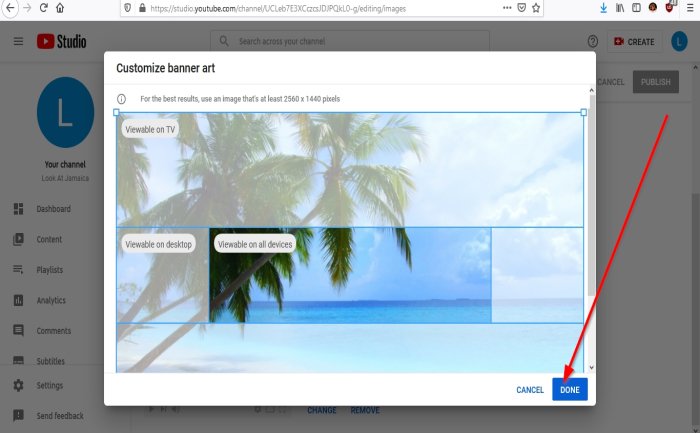 A Customize Banner Art dialog box will appear displaying the picture. Click Done.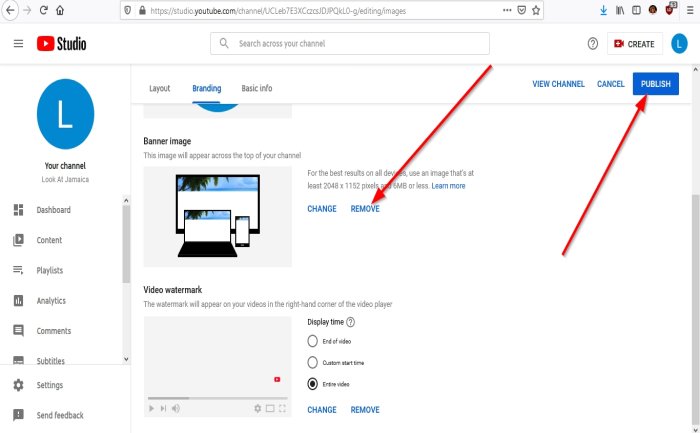 Click, Publish. Now we have a Banner Image.
To remove the Banner Image, click Remove, then Publish.
That's it.
Read next: How to Add or Remove Watermark on YouTube videos.