Did you know you could access files remotely by using TeamViewer? Yes, with this feature, one can access files across any platform by using TeamViewer. Next time you need some files from your PC, you can also use the Teamviewer smartphone app to access them same. In this post, we will see how you can use the freeware TeamViewer to transfer files from one PC to another PC or between your smartphone and Windows computer.
Screen sharing is extensively used by professionals and all sorts of businesses for web conferencing and hosting meetings. Among several tools available for screen sharing, TeamViewer is found to be a secure and on the right way to access remote desktops. This computer software offers computer-based remote access for sharing desktop screens, hosting online meetings, and also transferring files between the computers. Its vast features and simple interface has made it a best remote administration tool for screen sharing as well as remote file transfer.
Whether you want to transfer a file from your work desktop to a new server or transfer high-definition pictures and videos from your home desktop to another PC, TeamViewer helps to transfer the files at super speed. With TeamViewer, one can have full access to desktop files anytime and anywhere and enjoy the luxury of transferring files from one computer to another. All you have to do is drag, drop and voila, your file is transferred at warp speed between the devices. To gain benefit from all these features, one has to install TeamViewer on both devices. Once the initial setup is done, you can transfer files on all the platforms quickly, provided that both systems are under good internet connection and maintain decent system performance. In this article, we discuss in detail how to access and transfer files instantly between the systems from anywhere using TeamViewer
Transfer files to another computer using Teamviewer
Download and install TeamViewer software on your Windows system. Launch the desktop application and create a free TeamViewer account to directly connect to online computer from the list and save time from entering login details from the remote system
Provide all the authentication details by filling in all the details in the TeamViewer window.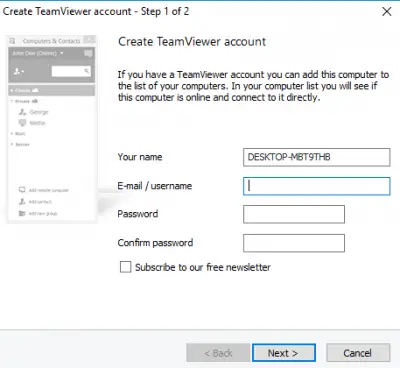 Login to your System 1 with TeamViewer account.
Go to System 2 and download TeamViewer app.
Sign in with the same TeamViewer account
Switch to System 1.
To add System2 to your current system one list, click on Add Remote Computer.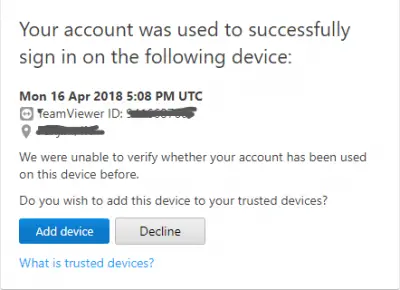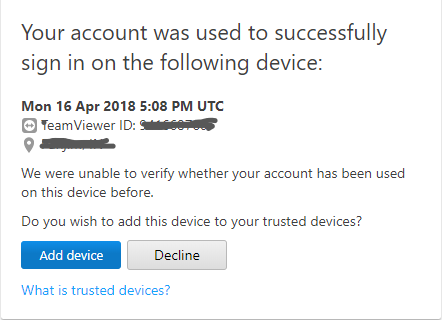 Fill in the details with TeamViewer ID and password of System 2.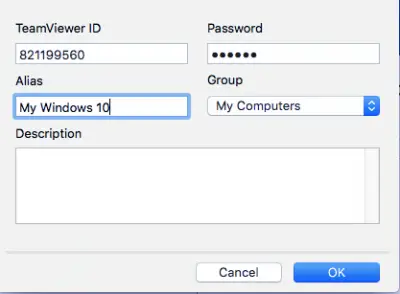 Go to This PC  folder and select the name of System 2.

Now locate the File Transfer icon and  click on File Transfer
You will now see two windows with System 2 on left and System 1 on right.
Search the files you want to access and transfer.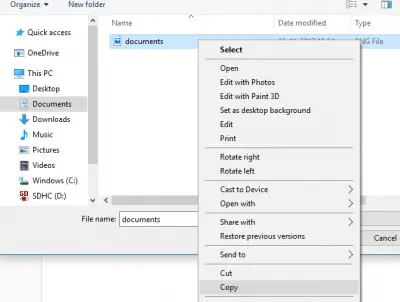 Copy the files you wish to transfer from system 1 and paste it to system2.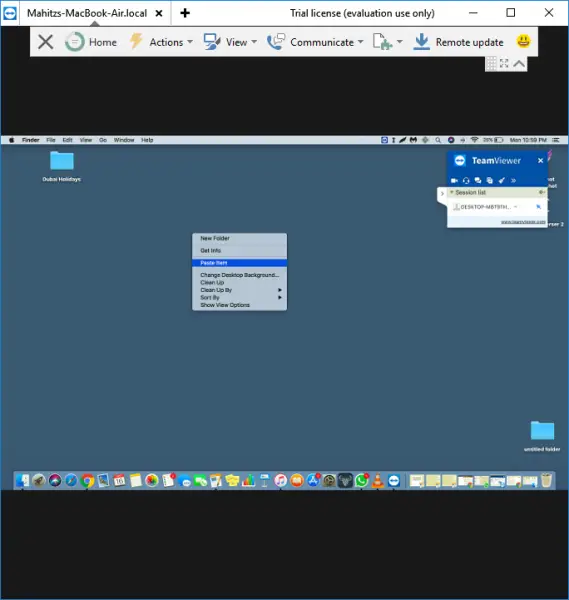 Else you can simply drag files from system 1 and drop it to system 2.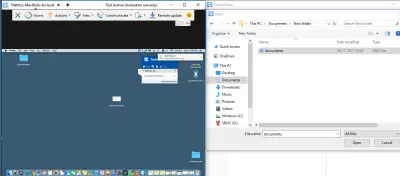 You can even access the PCs hard drive from your Android device. The only criteria are that your system should be switched on and both the devices like PC and Android smartphone should be connected to the good internet. The following steps will guide you on how to drag files from a PC and drop the system files to an Android smartphone using TeamViewer.
Fix: Partner did not connect to router error in TeamViewer
Transfer files between smartphone & PC using Teamviewer
Download and Install TeamViewer software from Google Play on your smartphone.
Open the TeamViewer app and Sign in with the same TeamViewer account.
Go to Files Tab and navigate to Remote Files. You will see a list of added computers that are online.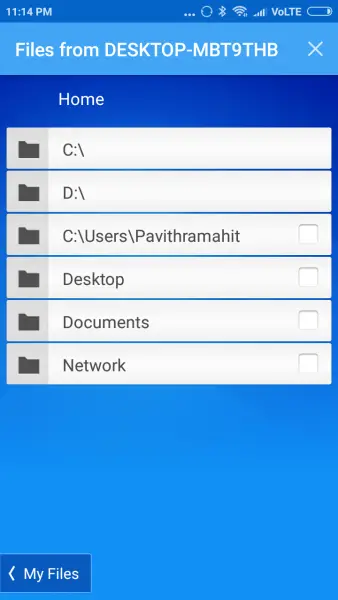 Locate and click on your desired system name. You will now have access to the computer drives. It's worth mentioning that users only have read-only access to the drives. That is you can only view and copy files from PC to smartphone, but you don't have permission to delete the files from your PC using a smartphone.
Hope you like this tip!