A Mail Server is an online postman which carries your messages from your computer to the recipient's personal computer within a second. If you are looking to install a dedicated mail server on your Windows computer to set up an IMAP or POP3 supported email account, this list will be of help.
Free Mail Servers for Windows 11/10
Here are some of the best free mail servers for Windows 11/10 that you can download for sending and receiving emails. You can download these mail servers, and set up IMAP/POP3 & SMTP supported email accounts.
hMailServer
MailEnable
FirstClass
Axigen
Zimbra
Keep reading to know more about these free mail servers.
1] hMailServer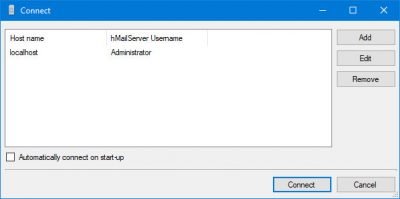 hMailServer is probably the best email server for Windows 10 that supports IMAP, POP3, and SMTP. These are common email protocols that are being used to send and receive an email. As this an open-source email server, you can check the source code for possible vulnerabilities. hMailServer comes with in-built anti-spam functionality, i.e., SPF, SURBL and you can use any IMAP and SMTP enabled webmail through this server. Apart from that, you can implement third-party anti-spam systems as well. It offers virtual domains, mail backup, SSL encryption, MX backup, etc. You can download hMailServer from here.
2] MailEnable – Standard Edition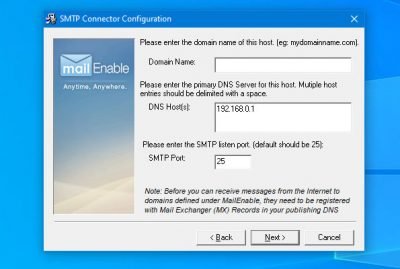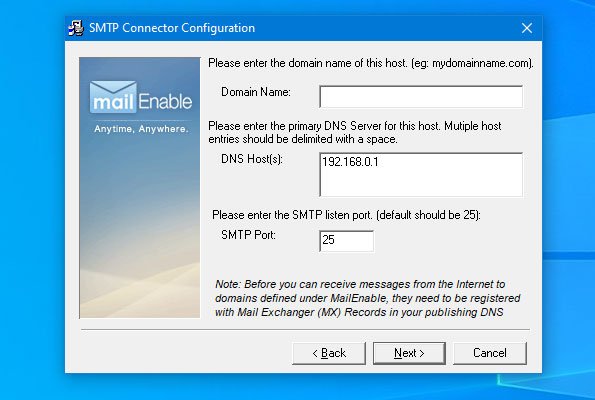 Although MailEnable has paid version with an extensive number of features, the Standard or free version is more than enough for a regular user. It supports POP3, SMTP, as well as IMAP-based email services. Not only an email interface but also a calendar, contact, task manager, etc. are included with MailEnable free edition. It doesn't come with any adware, and that makes it a more sophisticated mail server for Windows 10. Talking about anti-spamming features, you can find PTR record checker, DNS blacklisting, IP address blocking, etc. functionalities in this tool. The management console looks neat and clean so that users can handle all the services easily. MailEnable Standard version can be downloaded from here.
3] OpenText FirstClass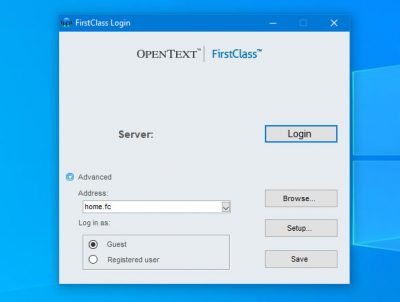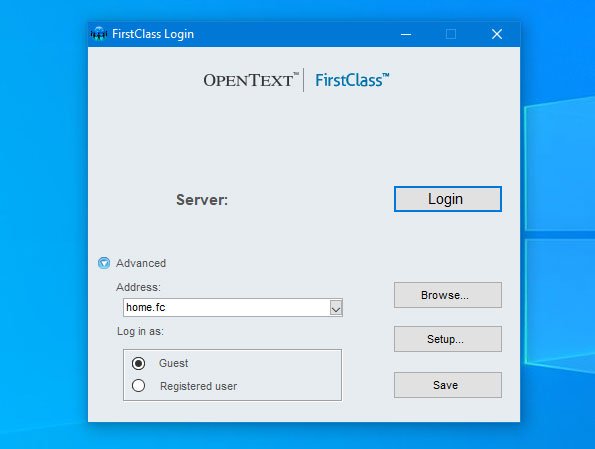 OpenText FirstClass is not a dedicated mail server. Instead, it is an all-in-one tool for teamwork, communication improvement manager, etc. Whether you want to set up the mail server for yourself or your team members, you can certainly do that. It supports IMAP, POP3, and SMTP. Although it supports SMTP over TLS, you cannot find the IMAP IDLE support. You can find SSL encryption, ActiveSync, webmail management, etc. on this mail server. FirstClass is available for free, but you need to spend some money to obtain the Enterprise edition, which has a greater number of features and dedicated support. The free edition can be downloaded from here.
4] Axigen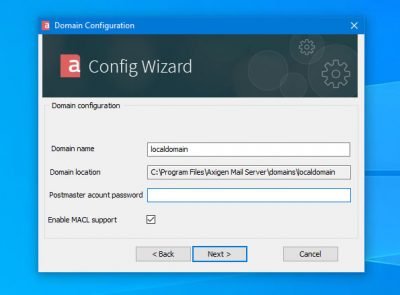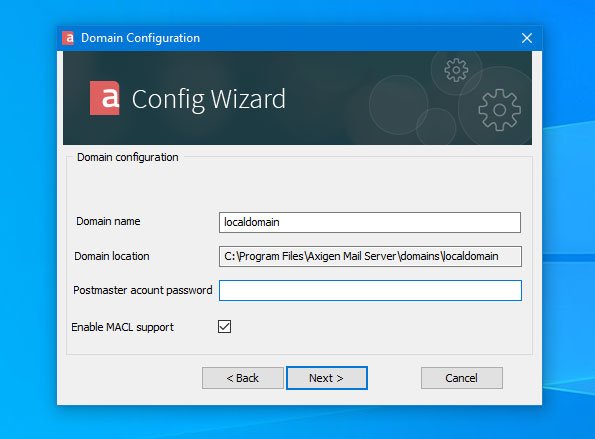 If you do not want to spend money on the paid version to get full-featured mail server, you can opt for their free edition. Like other mail servers for Windows, you can perform all the common tasks with the help of Axigen. It works as a calendar and mail server on your Windows computer. The only drawback of this tool is you cannot use more than five domains alongside five users while using the free edition. As a standard mail server, you would have IMAP, POP3, and SMTP support. Regarding security and anti-spam, you do not need to worry about such things since the company takes them very seriously. Apart from the desktop version, you can find a web edition from where you can manage the admin console. You can download this mail server from here.
5] Zimbra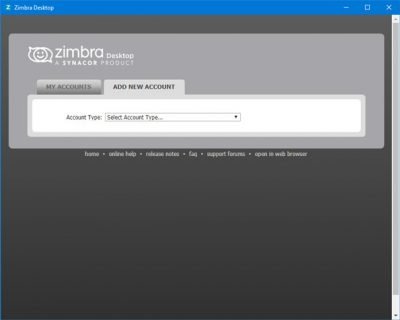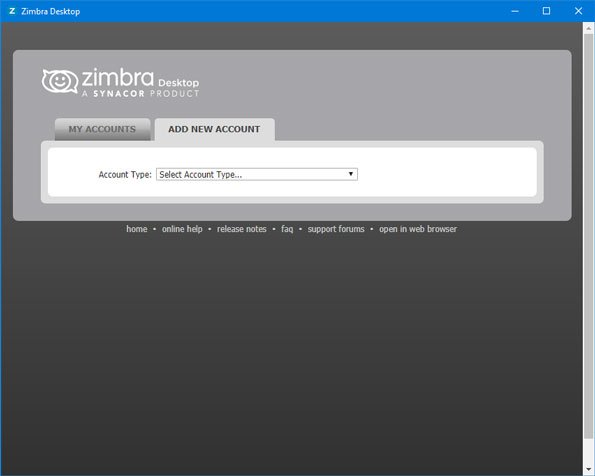 Zimbra is a free and open-source mail server that you can download on 32-bit as well as 64-bit Windows computers. Apart from having common mail protocols such as IMAP, POP3, SMTP, etc. you can find POP over TLS, SMTP over TLS, IMAP IDLE, etc. Talking about internal security and anti-spam, you can find SSL encryption, SPF, etc. Other than using your email account, you can synchronize your calendar as well as contacts. Zimbra offers a dedicated migration tool so that users can migrate from another mail server to Zimbra without any problem. If you like, you can download it from here.
Hope you like these free email servers for Windows 11/10.